The Secret To Hiding Forehead Wrinkles With Makeup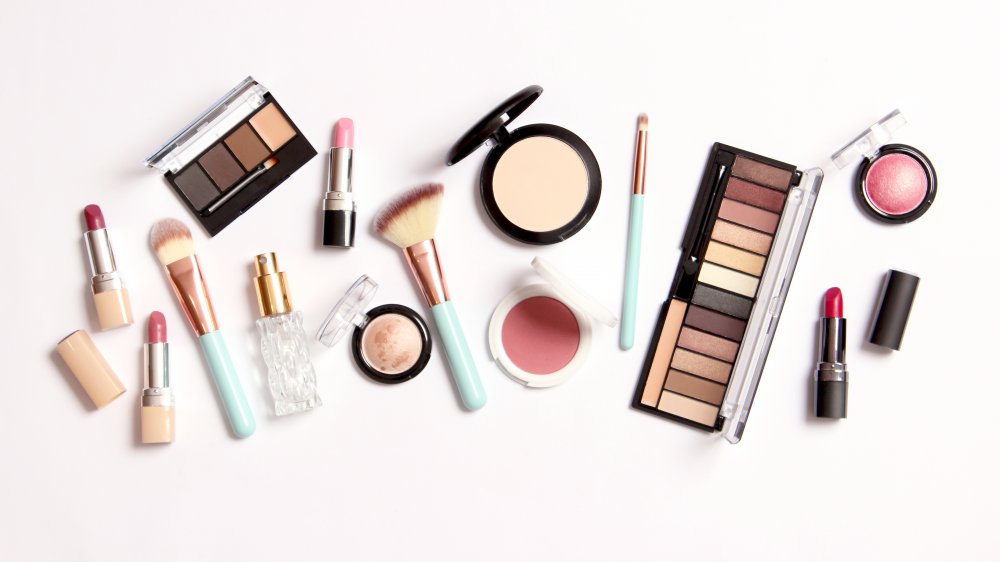 Shutterstock
Noticing some lines on your face that you wish weren't there? No use frowning over frown lines. If you don't want to splurge for expensive lasers and injections, and if creams and serums aren't doing enough, it may be time to turn to makeup. 
You're going to want to pick the right products. Start with a good silicone-based primer. Caitlin Picou, owner of cosmetics brand Kismet, explained in Prevention, "If you think of the wrinkle as a small valley, the silicone fills that valley, creating a smoother surface for you to apply your foundation." 
Sarah Lucero, global executive director of creative artistry for Stila Cosmetics, suggested to Good Housekeeping, "Avoid foundation that's too thick or luminous, which can enhance forehead lines." When you've found a foundation that works for you, she suggests, "Dab a clean, damp makeup sponge over your base to make the pigment melt into skin for a blurred effect and to ensure that no excess product is sitting on top, emphasizing texture." 
Beyond the foundation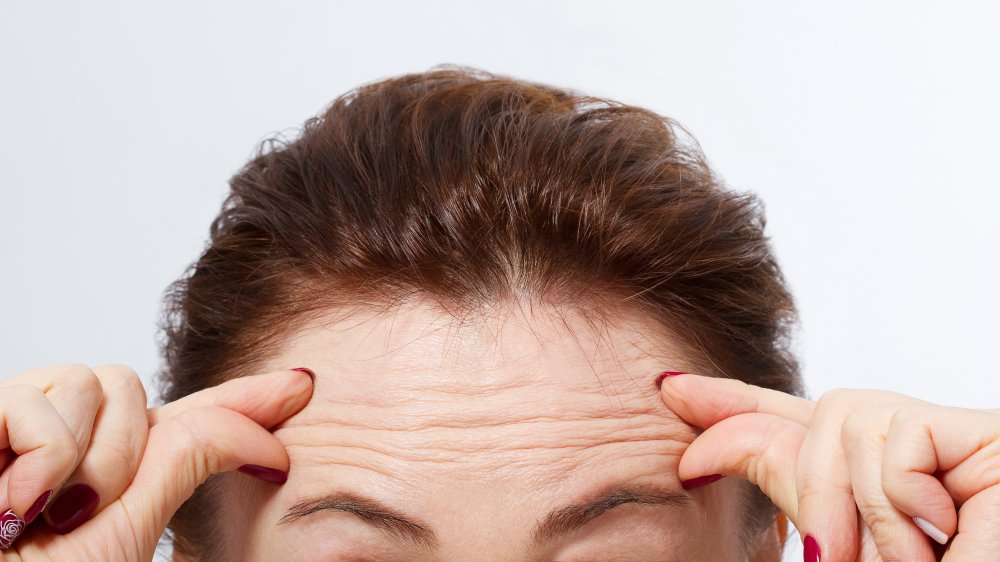 Shutterstock
It's also important to find the right concealer. Mario Dedivanovic, Kim Kardashian's go-to makeup artist, told InStyle, "One of the biggest mistakes I see is choosing the wrong shade of concealer. If the concealer is too light, it can end up looking gray or chalky, drawing more attention to fine lines and wrinkles." After you've found a color that matches your skin, check the concealer's texture. Dedivanovic explained, "Try to avoid dry concealers, as they tend to stick and are not as easily blendable or flexible. Rather, look for a weightless concealer with both coverage and moisture."
Even once you've primed, applied foundation, and concealer, there's still more you can do to give your complexion that youthful look. "A warm coral or peach cream blush blended on the apples of cheeks and over cheekbones perks up skin so your features look balanced," Lucero said. "And shimmery eyeshadow draws attention to the eyes rather than your forehead." 
Makeup can go a long way towards hiding those wrinkles. Just remember, aging is natural, attractiveness is subjective, and beauty exists at every age.