The Truth About Tiffany Trump's Boyfriend, Michael Boulos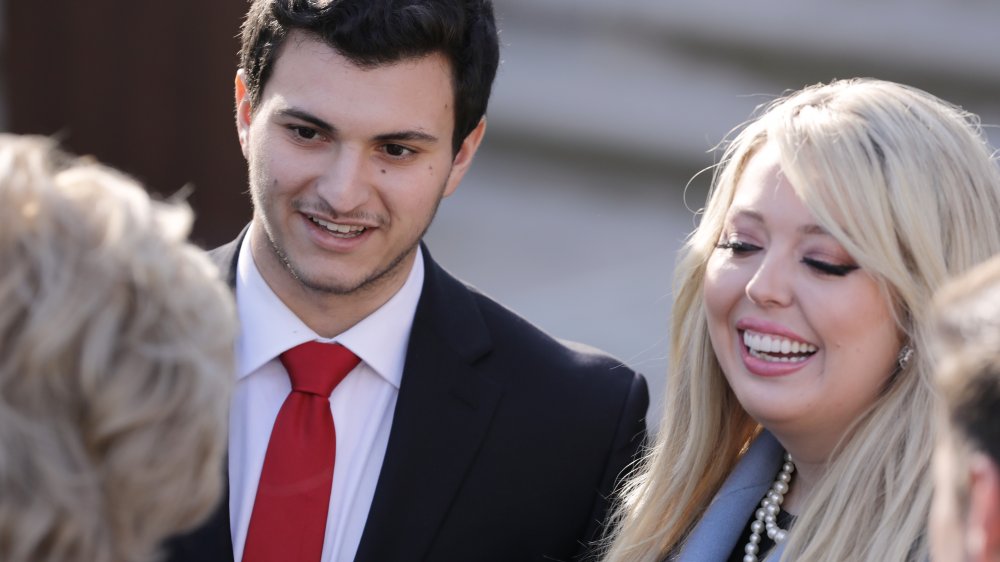 Chip Somodevilla/Getty Images
Tiffany Trump shies away from the spotlight more than most of her siblings, which means her boyfriend, Michael Boulos, hasn't become a household name. Trump and Boulos reportedly met while vacationing in Greece (via Page Six). After getting to know each other and developing a friendship, Trump and Boulos became romantically involved in late 2018, according to Town & Country. Like his girlfriend, Boulos is a child of wealth; his family owns a conglomerate worth billions of dollars. They both have an education — Trump graduated from Georgetown Law School in May, while Boulos currently studies finance at City University of London.
Marla Maples, Tiffany Trump's mother and Donald Trump's second wife, is a fan of her boyfriend, telling Town & Country, "I adore Michael!" Wedding bells aren't ringing for Trump and Boulos yet. Though they were spotted in 2019 looking at engagement rings, Trump left with just an expensive bracelet (via Daily Mail). After photoshopped invitations to an engagement celebration at Mar-a-Lago made the rounds on social media, Boulos took to Instagram stories to report the pictures were "completely made up."
What Michael Boulos thinks of the Trumps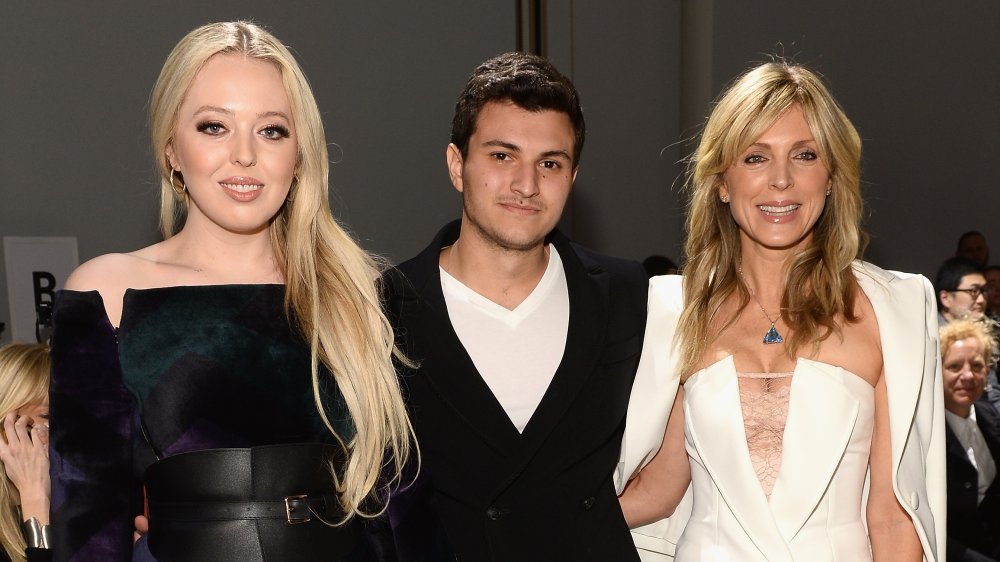 Noam Galai/Getty Images
Tiffany Trump introduced her new boyfriend to her family at a Thanksgiving celebration at Mar-A-Lago in 2018. Boulos also joined the family for Christmas in 2018. In 2019, the couple attended the 2019 Taoray Wang fashion show with Marla Maples, Donald Trump Jr., and his girlfriend Kimberly Guilfoyle.
Though Boulos was born in Texas, he grew up in Lagos, Nigeria, which Donald Trump supposedly once called "s******* country." If the President's comments bothered Boulos, he let them go; he posted a photo of his parents joining him, President Trump and First Lady Melania Trump at a Christmas celebration in 2019 (via Instagram). Boulos also attended the State of the Union with the Trump family in February.
During most of Boulos's relationship with Trump, he refrained from commenting on politics. In February 2020, Boulos took to Instagram stories to comment on President Trump's impeachment acquittal (via Daily Mail). "Finally this fake, unfounded, and unconstitutional partisan impeachment is over!! To the radical left democratic party: please go and start working for the AMERICAN PEOPLE and not your party's personal and selfish agenda," Boulos wrote, making his loyalties clear.