The Huge Change Walmart Is Making For Breastfeeding Parents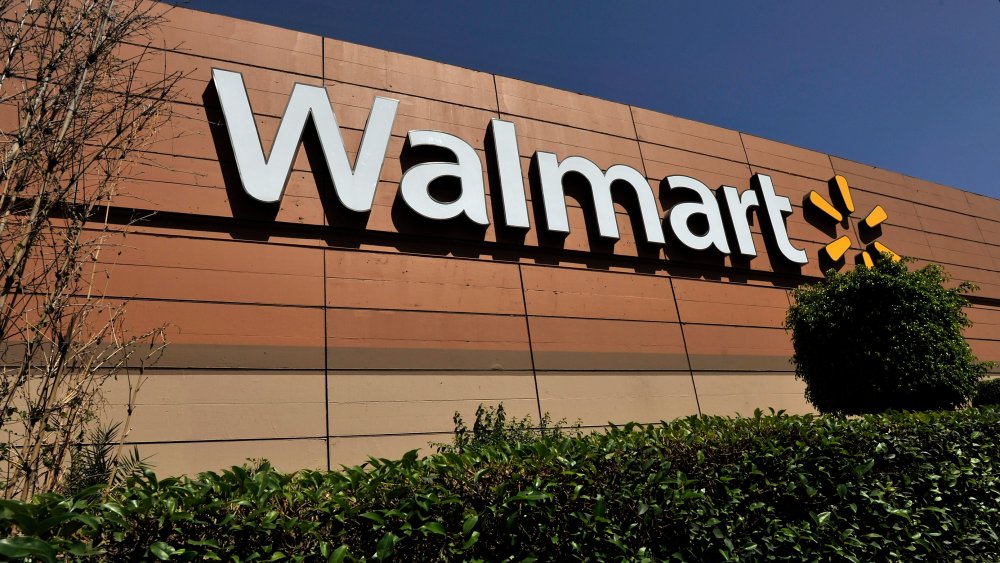 Daniel Aguilar/Getty Images
Breastfeeding? Then you know what we're talking about. When it's time to pump, it's time to pump. When it's time to feed, it's time to feed. When you leak, you leak. There's nothing you can do about it. If you don't have a space to do it in, your world gets a whole lot smaller. There is some good news, though.
Walmart is about to become your new favorite place, seriously. And for that, you can thank Walmart employee, Tennille Webb. Webb lept into action after finding a freestanding, Mamava breastfeeding pod inside an airport while commuting for work. Webb, recently back from maternity leave, was breastfeeding at the time. "It was a game-changer for me," she explained in a Walmart press release, "I knew it would be a great option that gives my fellow Walmart associates and our customers another choice in their breastfeeding journey." 
Three years and a successful pilot in three Walmart stores later, and Walmart is set to make retail history. It claims to be the first retailer to install Mamava breastfeeding pods. They'll do so in 100 stores, and in 34 states across the country (via Mamava). 
"Walmart's commitment to supporting breastfeeding associates and community members with Mamava pods is a huge leap forward for inclusivity and normalizing breastfeeding culture," says Sascha Mayer, CEO, and co-founder of Mamava, a women-owned small business that makes all of its pods in the United States (via Mamava). 
What's inside a Mamava breastfeeding pod?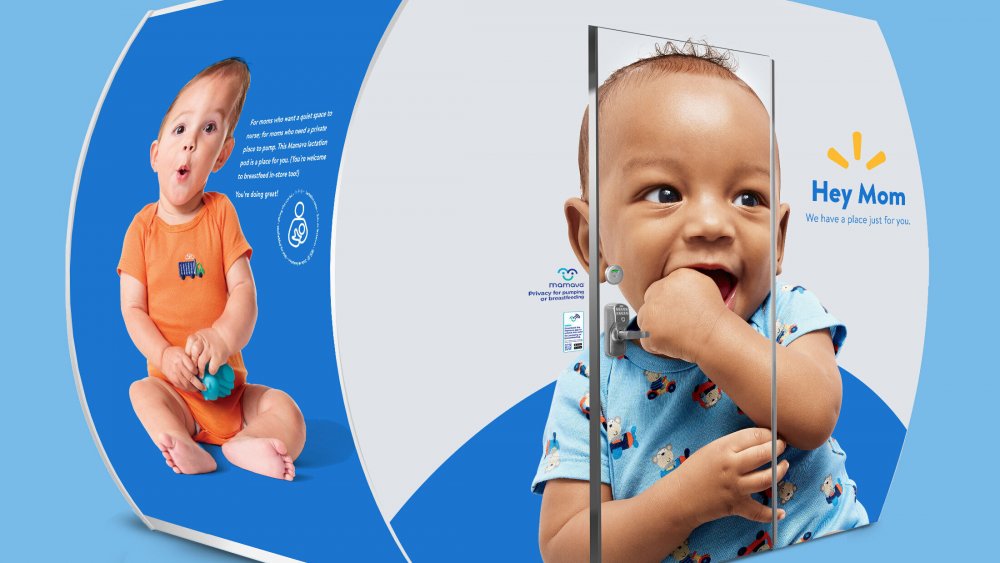 Mamava
Tenille Webb told ABC that she can "get a little emotional about the impact this is going to have on nursing mothers." We're getting a bit emotional, too, just writing about it. Mamava pods, which will be available in select Walmart stores without Mother's Rooms are state-of-the-art spaces designed not only to remove barriers for parents who wish to breastfeed, but also to interactively support them in that journey. 
Each pod can be accessed through an application that breastfeeding parents can download onto their phones. The application guides the parent to the pod, gives them vacancy alerts, allows them to adjust lighting and airflow to their liking, and gives them the option of listening to "soothing sounds" while using it. Users who wish to do so can also leave "digital notes of encouragement" for other breastfeeders on their journeys. 
"Our hope is that this sort of infrastructure in store communicates support for the important work of breastfeeding and pumping, and more parents decide to breastfeed because of it," said Sascha Mayer.