Here's How Much Eric Trump Is Really Worth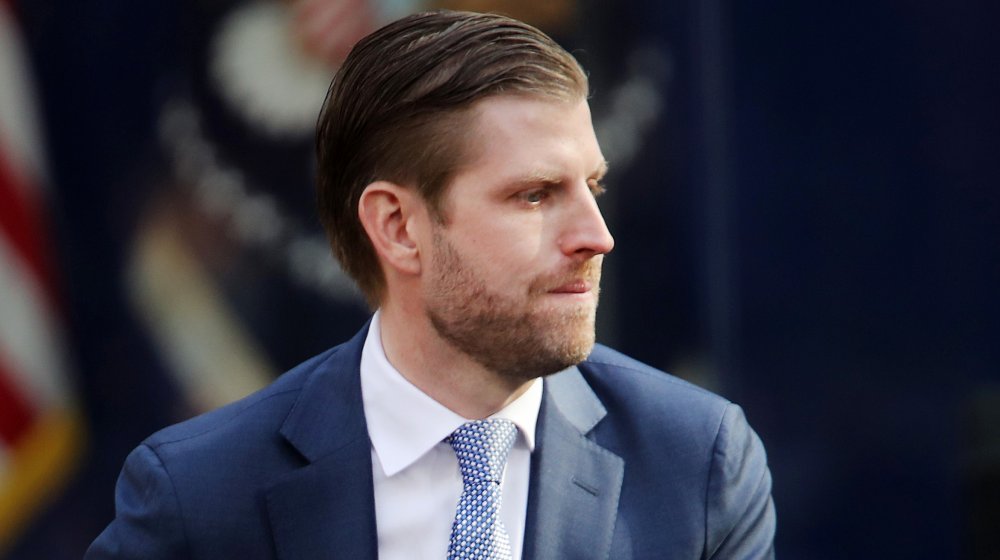 Spencer Platt/Getty Images
While President Donald Trump loves to brag about being a billionaire, his children haven't quite hit that status just yet. According to Celebrity Net Worth, though, Eric Trump is worth a pretty penny. Like his father, Eric probably got much of his fortune through inherited wealth. But he has also worked in some high-paying roles. Eric and his siblings don't have ownership stakes in most of the president's companies, though they each own a 7.5 percent share of Trump International Hotel in Washington D.C.
Eric works at the Trump Organization, where he is the executive vice president. According to Indeed, the average salary for that role is $147,155 per year. However, Ivanka Trump's tax returns reported that she, Donald Jr., and Eric had each made $35 million over the past decade, which averages out to quite a bit more. Eric also appeared on 24 episodes of The Apprentice, according to IMDb; how much he was paid for those appearances is unknown.
Eric Trump's fortune is buoyed by his real estate holdings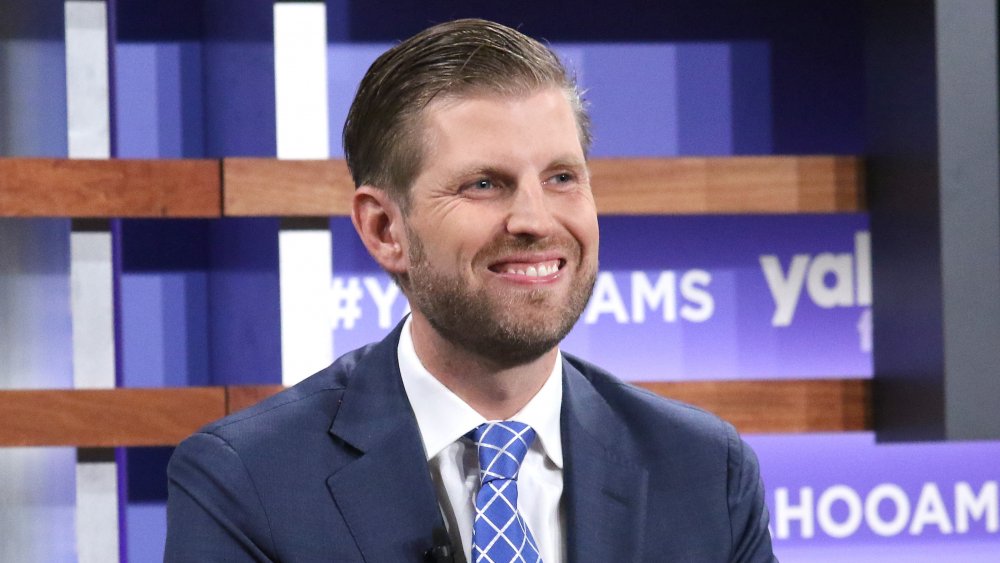 Jim Spellman/Getty Images
Eric Trump has a number of pricy real estate holdings, including a duplex at Trump National Golf Club in Westchester County and a property at the Mar-a-Lago resort he purchased with his brother for $18.5 million.
Having a real estate family helped Eric acquire properties, sometimes at much less than they're worth. According to ProPublica, in 2016 Eric bought two apartments overlooking Central Park from his father for a relatively paltry $350,000 each. Eric had purchased a third apartment from his father in 2008 for $2 million, which was much closer to its worth. The reason Donald Trump sold the two apartments for such a low price might have been to get around the significant taxes he would have needed to pay if he had given them to his son as a gift. Without the president's tax returns, we won't know whether he reported the sales as gifts.
Regardless, Eric applied for permits to combine all three apartments. The resulting combined apartment would span 2,400 square feet. The exact price he could get for selling the massive apartment is unknown, though a 1,700 square feet square foot apartment in the same building sold for $7.5 million in 2013.
All told, Celebrity Net Worth reports Eric Trump to be worth about $300 million. It's not billions, but it's nothing to scoff at.