The Truth About Eric Trump's Relationship With His Wife, Lara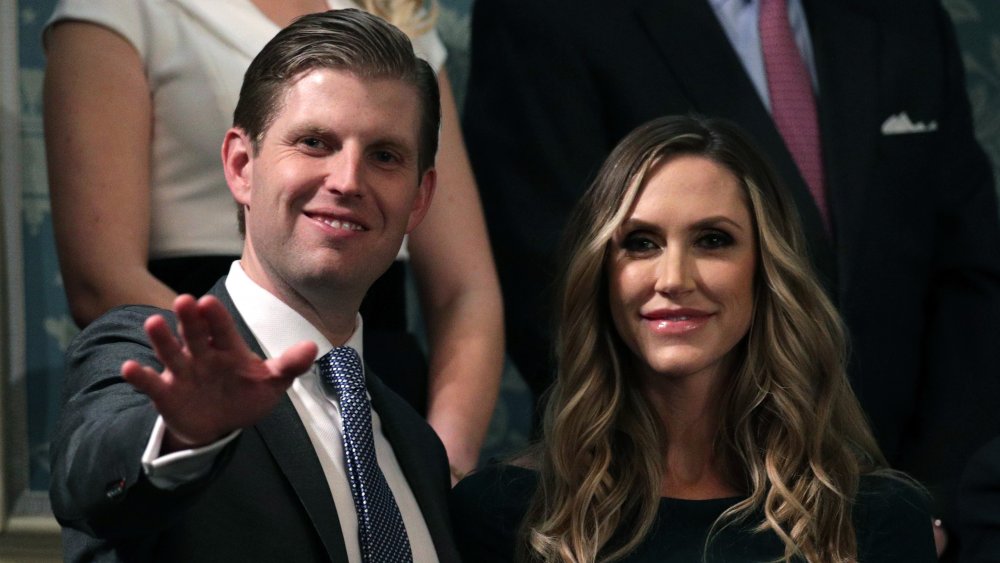 Alex Wong/Getty Images
President Donald Trump's son, Eric Trump, has been with his wife, Lara Trump, for more than a decade. While they may not have tied the knot until 2014, they actually met in 2008 during a night out on the town in New York City.
"Actually, we were both out one night with friends and being, probably, the two tallest people in the room was really helpful," Lara, who stands just under 6 feet tall, told Fox News. "I think we spotted each other across the room. I was immediately intrigued, and hopefully Eric felt the same way."
While their meeting seems like it was meant to be, Lara admitted she sometimes wishes their meeting had been a little bit more romantic. "I wish it was some silly, lovely scenario, but we just happened to be out in the same place at the same time in New York," she told Star-News.
Lara and Eric Trump dated for several years before getting married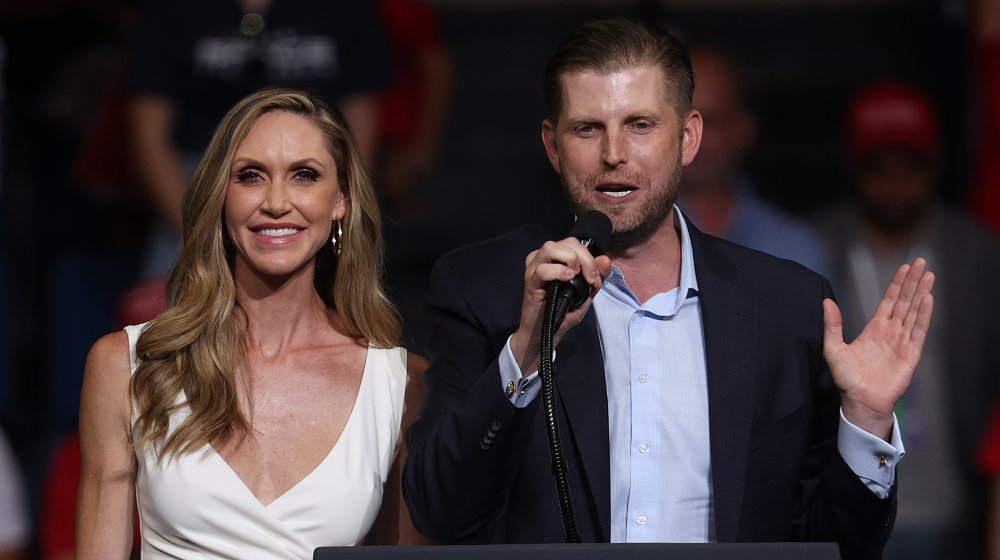 Win Mcnamee/Getty Images
Lara had no idea who Eric's father was when they first met, only finding out from her friends later. It took them three months to coordinate their busy schedules to go out on a date, but the rest is history.
"I was sort of expecting it to be a bad date," said Lara "I was like, 'This guy must be sort of what you would expect from a rich guy's son. I'll just go out with him to say I did.' But it ended up being the best date I've ever been on."
A few months later, Eric introduced her to his family, although it would still be years before he proposed. As Lara explained to Fox News, Eric wanted to be really sure before popping the question, which he did "five years and two days" after their first date. They did, however, adopt a miniature beagle named Charlie after a couple years together. Charlie later ended up being the ring bearer at their wedding.
Eric and Lara Trump are doting parents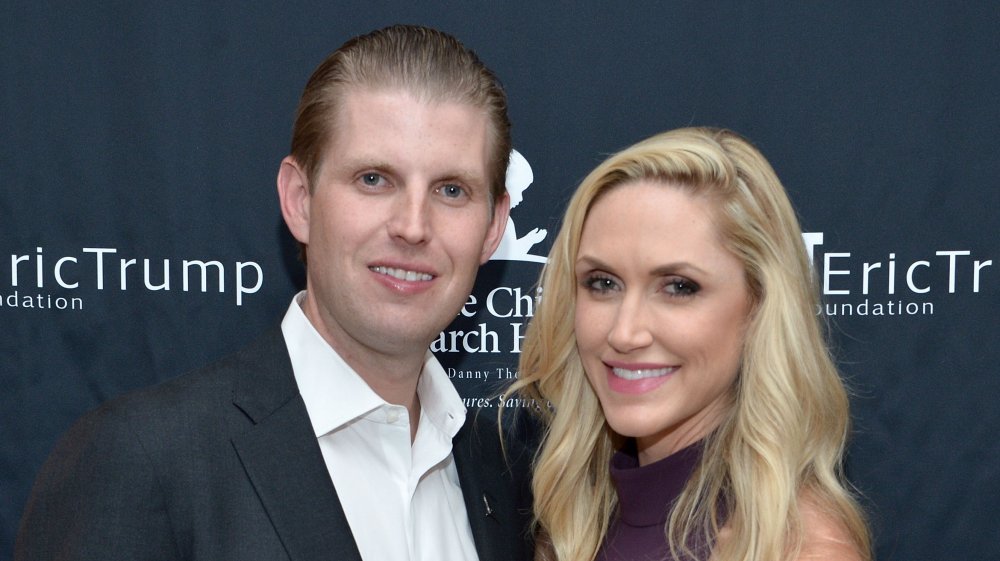 Grant Lamos Iv/Getty Images
The couple waited a couple years to have children, but starting a family was always in the cards for them. Eric and Lara both love kids and always knew that they wanted to be parents one day. "Eric's going to be an amazing dad," Lara told People while she was pregnant with her first child. "The nieces and nephews love hanging with him. He's the cool uncle. He's watched Frozen many times." The couple welcomed their first child, who was named after his father and nicknamed Luke, in 2017. Two years later they welcomed a daughter, Carolina (per Today).
The Trumps love being parents, and it seems to have brought them even closer together. Lara told Hello! that Eric is "an awesome dad" who loves spending time with his kids. "Our weekends are the best because we truly relax as a family," she said.