The Truth About Kayleigh McEnany's Husband, Sean Gilmartin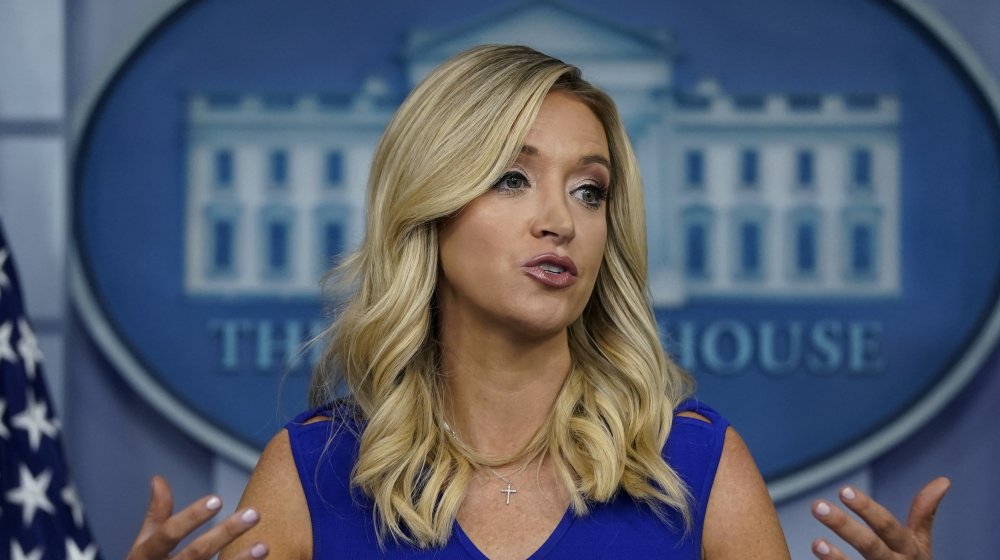 Drew Angerer/Getty Images
White House press secretary Kayleigh McEnany's husband is no stranger to the spotlight. McEnany started dating professional baseball player Sean Gilmartin in 2015, when Gilmartin was playing as a rookie for the New York Mets (via Distractify). McEnany later announced their marriage on Twitter, along with photos of the newly wedded couple in the reception hall and outside at sunset.
In 2019, McEnany and Gilmartin welcomed their first child, Blake Avery. Soon after giving birth, McEnany joined Donald Trump on the campaign trail, bringing her mother along to help with childcare between trips home to Tampa Bay. "We both have a singular focus and a united purpose," McEnany told the Tampa Bay Times. "For me, it's re-electing President Trump. For Sean, it's getting outs and helping the team win. Together, it's raising our beautiful daughter and raising a family that walks in the footsteps of Christ."
Sean Gilmartin's baseball career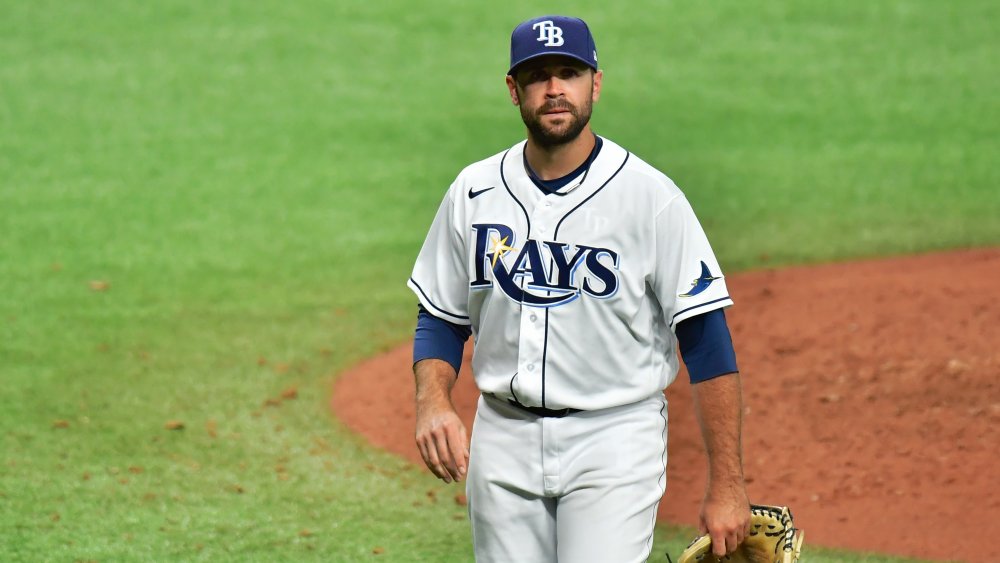 Julio Aguilar/Getty Images
Gilmartin got his first offer to play baseball out of high school, when the San Diego Padres drafted him in the 31st round of the 2008 MLB draft (via Heavy). Instead, he chose to attend college at Florida State University with a scholarship to play for the Seminoles. He was an All-American in 2011. Gilmartin then spent four years playing in the minor leagues before joining the Mets (via Baseball Reference). After playing with the Baltimore Orioles, Gilmartin joined the Tampa Bay Rays, which allowed him to set down roots in Florida.
McEnany is reportedly a life-long baseball fan, and her family has had season tickets for Gilmartin's team, the Tampa Bay Rays, for over a decade (via The Netline). She makes sure to keep up with her husband's career when she's away from home for work. "I watch his games from the campaign headquarters, from airplanes, and all across the campaign trail."