What You Don't Know About Dana White's Wife, Anne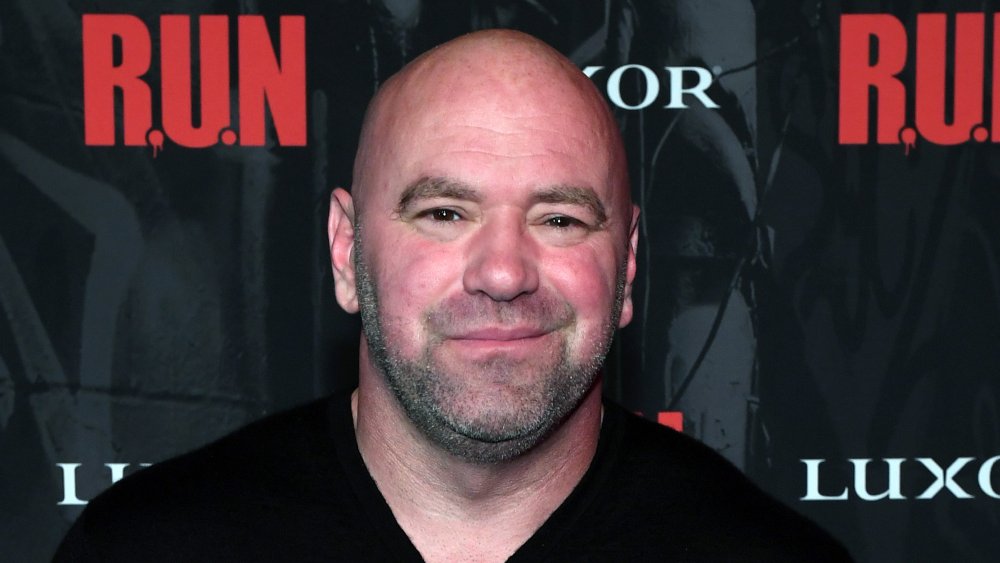 Ethan Miller/Getty Images
The decision to have UFC owner-operator Dana White address the 2020 Republican National Convention caused a stir to say the least. But the famously bullish businessman, who's managed the testy talents of Conor McGregor, among many others, isn't one to back down from a fight. In fact, he previously scoffed during an interview that he didn't "give a s**t" if his association with Donald Trump loses him fans, according to Insider.
White is a longtime friend and very public admirer of the commander-in-chief, with their friendship spanning more than 20 years. White even held his first ever UFC event at the glamorously named Trump Taj Mahal in Atlantic City. He previously spoke at the 2016 RNC, also, where White praised his fellow businessman's killer instincts. The UFC boss clearly isn't afraid to court a little controversy and earn some enemies, which may have something to do with the fact he's had the same partner by his side for his entire career.
Dana White first met his wife when they were kids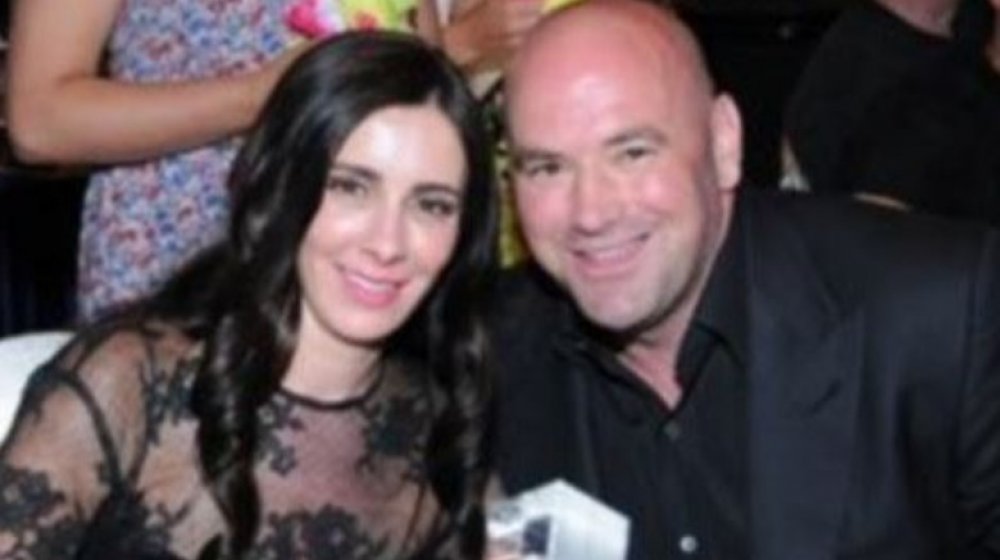 Twitter
White and his wife, Anne, whose maiden name is Stella, have been going out since they were kids and first met all the way back in eighth grade, per Distractify. The two didn't attend college together, however, with the UFC boss completing a semester at both the University of Massachusetts Boston and Quincy College, also in Mass., though he didn't graduate from either. Instead, White moved to Las Vegas, claiming he had to leave Boston urgently because of an outstanding debt to legendary mobster Whitey Bulger.  
Anne joined him there and the two married in 1996. They have three children together, sons Dana III and Aidan, and daughter, Savannah. The White family still resides in Las Vegas, where the business magnate owns several mansions. Although he's a massive public figure, Anne stays out of the limelight and is rarely photographed. This is likely because White prefers to keep his family life private.
Anne's loyalty to Dana White has been tested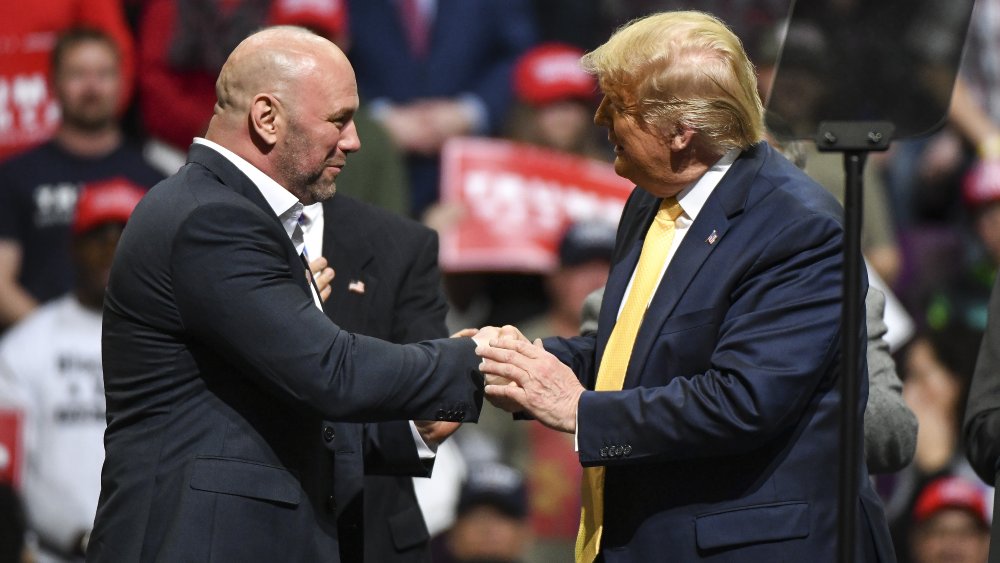 Michael Ciaglo/Getty Images
As it turns out, however, White may actually be keeping his wife away from the paparazzi for good reason. His mother, June White, claimed in her 2011 autobiography that her MMA enthusiast son was frequently unfaithful to Anne, according to Distractify. Although White never publicly acknowledged the rumors, they probably gave him pause about sharing his personal life publicly. There were also rumors of a sex tape involving White and a dancer he met in Brazil, per Essentially Sports.
Lawsuits likely don't bother the UFC owner too much, however, since he's worth an insane amount of money. Celebrity Net Worth puts his earnings at an eye-watering $500 million to date. Aside from buying up all the properties in Vegas, White likes to spoil his kids with his riches. Bloody Elbow notes that for his son Dana's 16th birthday, his father purchased him a brand-new BMW and had Kendrick Lamar perform at his party. Likewise, for Aidan's Sweet 16, he got a custom Land Rover Defender, while A$AP Rocky and Migos attended his bash.