The Truth About Ivanka Trump And Jared Kushner's Marriage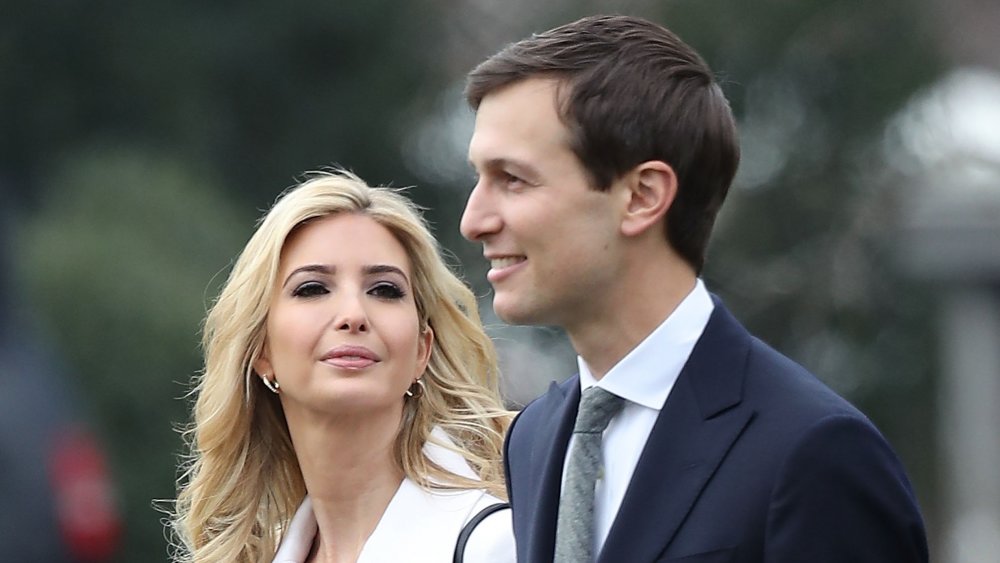 Mark Wilson/Getty Images
When Ivanka Trump first met Jared Kushner in 2007, the friends who got them together weren't trying to set them up on the date. Instead, they thought that the two would be good business partners. Little did they know that they were helping to establish what would become one of the most recognizable power couples in the world.
"They very innocently set us up thinking that our only interest in one another would be transactional," Trump told Vogue. "Whenever we see them we're like, The best deal we ever made!"
Trump and Kushenr seem to have been made for each other. Both of them come from privileged backgrounds with families who made a fortune in real estate. They both attended Ivy League schools and went on to work for their fathers. They're even the same age — Trump and Kushner were both 25 when they met.
Ivanka Trump and Jared Kushner have three children together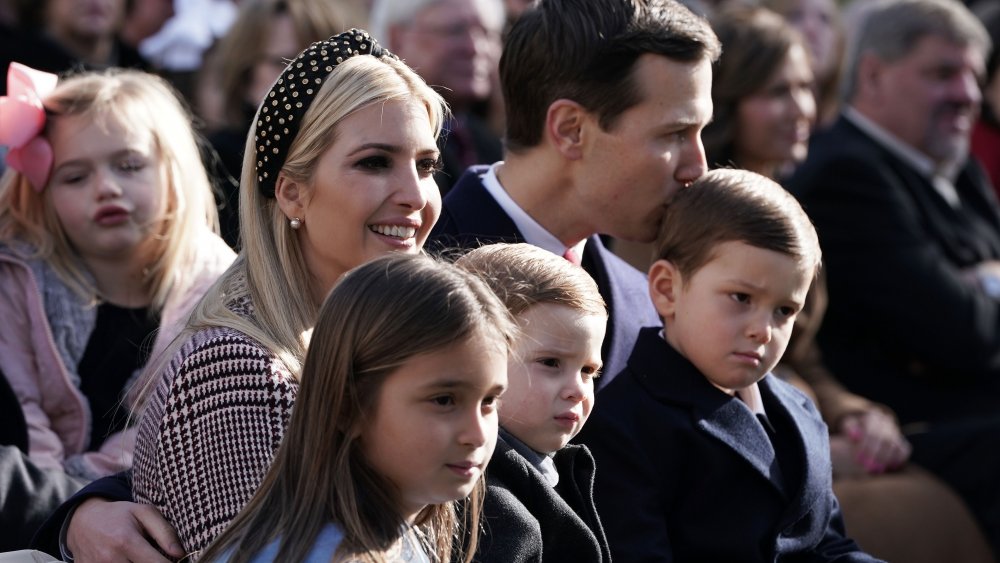 Alex Wong/Getty Images
Two years after they met, Trump and Kushner tied the knot in a lavish ceremony at Trump National Golf Club. To the surprise of many, Trump converted to Judaism before marrying Kushner, whose family is Orthodox. "It's been such a great life decision for me," said Trump. "I am very modern, but I'm also a very traditional person, and I think that's an interesting juxtaposition in how I was raised as well. I really find that with Judaism, it creates an amazing blueprint for family connectivity."
In 2011, two years after they were married, Trump and Kushner welcomed their first child, Arabella. "Arabella Rose is beyond adorable," tweeted Trump. "She's truly a blessing." Two more children followed, Joseph and Theodore.
Being a mom of three hasn't always been a walk in the park for Trump. "I have, personally, thrown balance out the window," she said on a panel at the US Institute of Peace in 2017 (via CNN). "I don't even strive for it anymore because I don't like to intentionally set myself up for failure."
Ivanka Trump and Jared Kushner support each other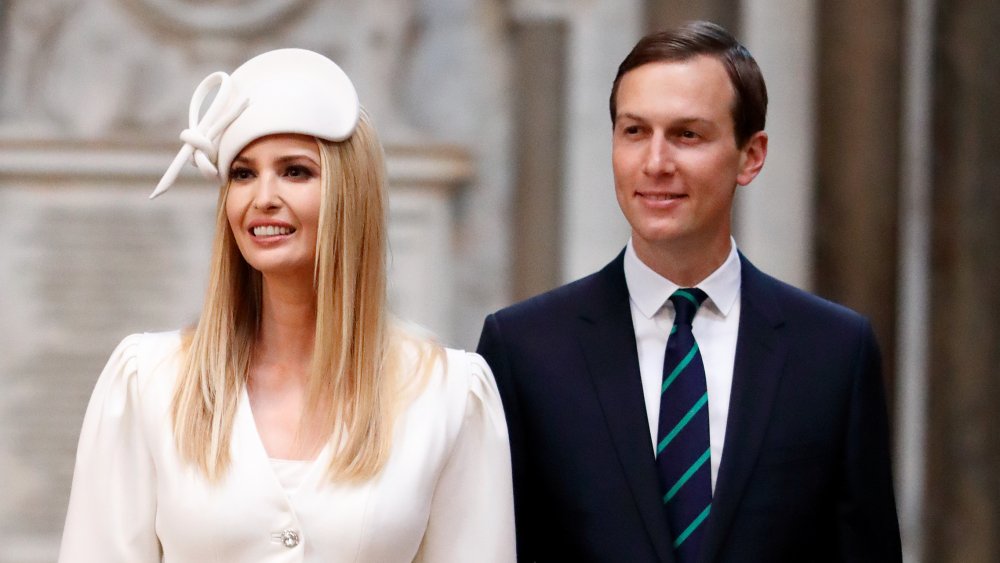 Max Mumby/indigo/Getty Images
Trump and Kushner are quite busy between raising their family and working as advisors to her dad, President Donald Trump, but building an empire is never easy. While some couples might struggle under the pressure, Trump and Kushner seem to be thriving.
Trump told Vogue that living close to work helps ensure that she has enough time to spend with her kids and her husband. "For me, being so close to work is everything. I get here in three minutes and give [my kids] a bath, read to them, and put them to bed, and then I go out almost every night right afterward with Jared," she said.
Life is hectic, but Trump and Kushner make it work and are always able to rely on each other. "I would say she is definitely the CEO of our household, whereas I'm more on the board of directors," said Kushner. "We both pick up slack for each other where it's needed, but she doesn't want to outsource mothering, so she's very involved."