The Truth About Ben Carson's Wife, Candy Carson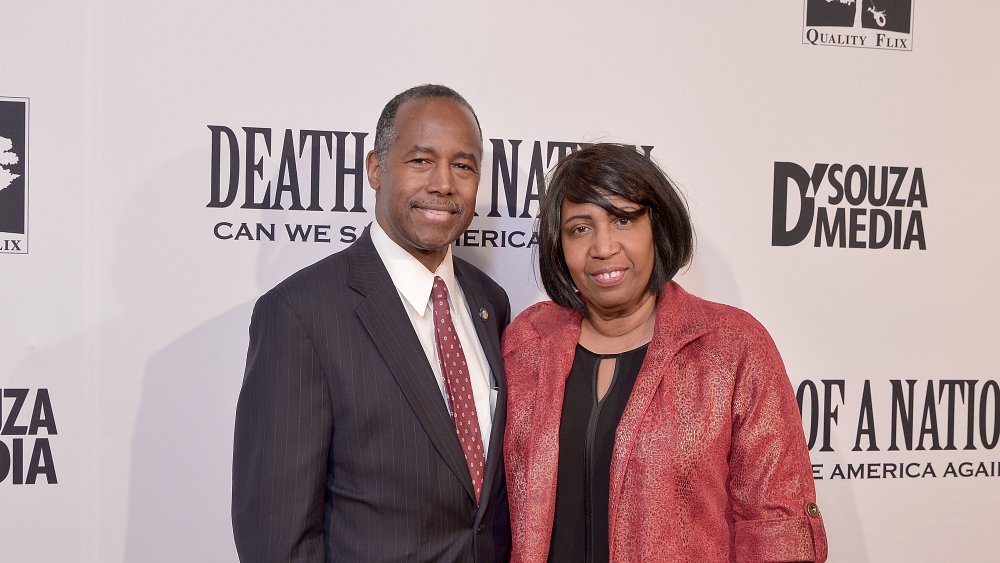 Shannon Finney/Getty Images
Lacena Carson might not be a name you are familiar with, perhaps you know her better by her nickname "Candy," or as the woman behind Ben Carson, the neurosurgeon and Housing and Urban Development Secretary under President Donald Trump. The truth is, Candy Carson has quite an impressive resume in her own right. As Ben once said during a campaign stop in Iowa, "She's as you can see terrific, very bubbly, everyone just loves my wife — she should be the candidate" (via NBC News).
Growing up in the inner city of Detroit (in a neighborhood she characterizes as "ghetto") as the daughter of a teacher and factory worker, Candy's childhood wasn't easy. But it was the catalyst for her commitment to improving communities and educating young people. Possessing a love of sweets, which led to her preferred nickname, and a bubbly personality, it seems clear that Candy always was destined for big things. 
Candy Carson is dedicated to her family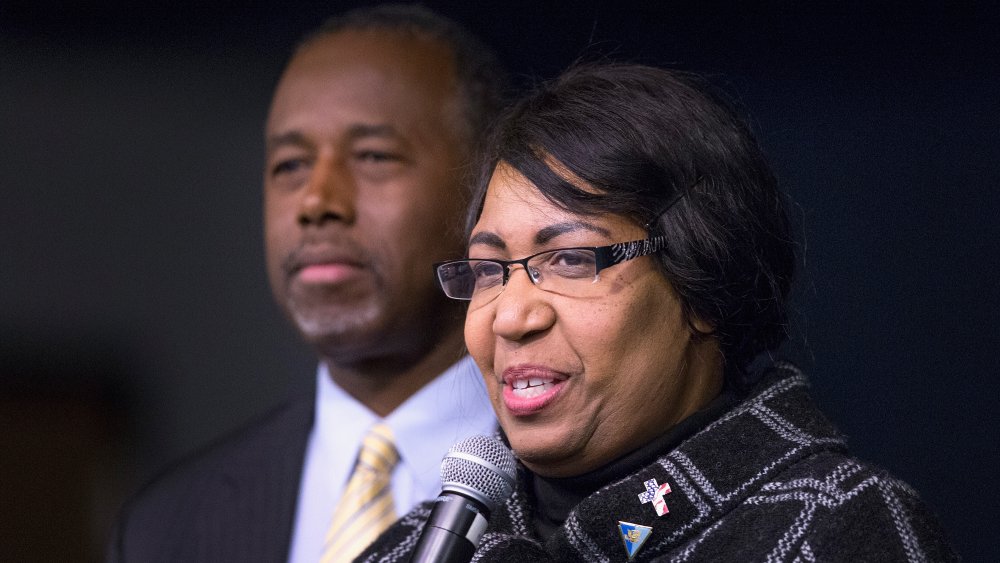 Scott Olson/Getty Images
Even though both Carsons grew up in Detroit, they didn't meet until they were students at Yale. Candy majored in music, psychology and pre-med, then married Ben and supported him through his residencies and various positions. She even moved to Australia with her husband when she was five months pregnant and still managed to get an MBA from Johns Hopkins Carey Business School. The couple have been married nearly 45 years and have three sons and several grandchildren (via Your Tango).
An accomplished concert violinist, singer, bestselling author, triple major at Yale University, and head of the Carson Scholars Fund program, which offers scholarship money to high schoolers for a proven commitment to academia and community, Candy has a whole lot to brag about — but that just doesn't seem to be her style (via Heavy). So, we'll do it for her.
Candy Carson has a list of impressive accomplishments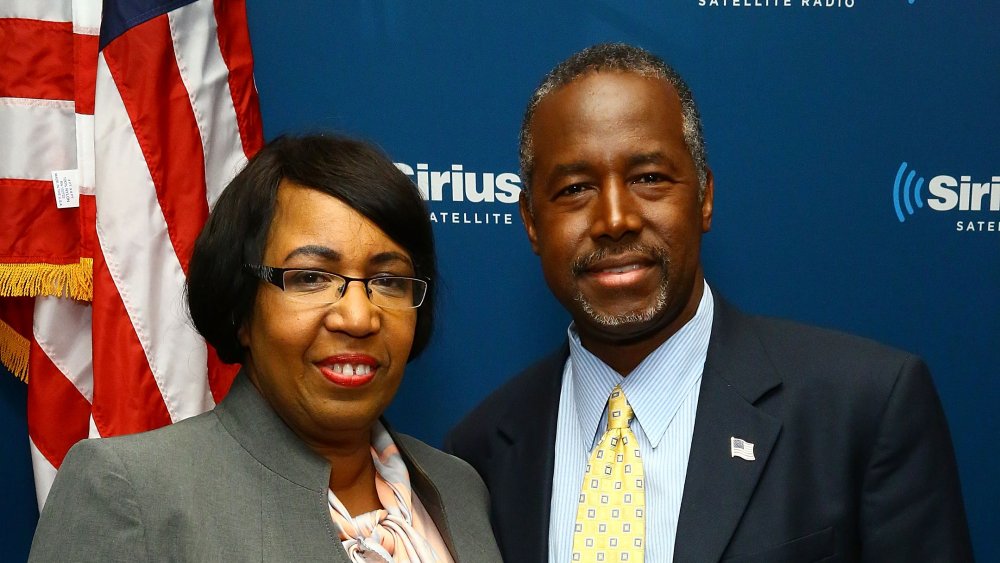 Astrid Stawiarz/Getty Images
Not only has Mrs. Carson co-authored four books with her husband, but she released her memoirs in 2016, and a Christmas album, which she gave away for free during her husband's campaign run in the same year. She started a quartet with her own children, served as a conductor for the University of Maryland Medical Center Chamber Players, and has even had several stints working in real estate, trust administration, and insurance (via Your Tango).
Her crowning achievement, however, was founding the Carson Scholars Fund in 1994, which she still runs. According to the official website, the scholarship program was started because the couple, "believed that if children could be taught early to excel, they would stay motivated and have a higher chance of educational success later in life."
A vegetarian by choice and devout member of the Seventh-day Adventist Church, Candy told ABC News that the secret to a long marriage is not only faith, but "pulling a wagon together." Candy is certainly doing her share of wagon pulling, and in all honesty, she's may be steering the course. Perhaps Ben was right back in 2016, Candy should have been the one to throw her hat in the political ring all those years ago.