The Real Meaning Behind Katy Perry's Unique Baby Name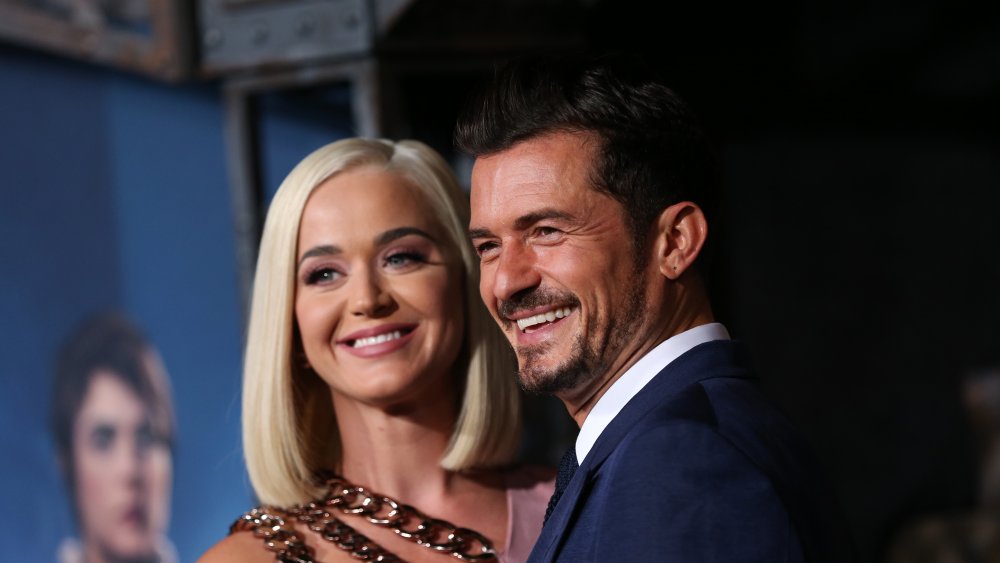 Phillip Faraone/Getty Images
Katy Perry and Orlando Bloom announced some cheerful news — the couple has welcomed a new baby girl. They announced her birth via the UNICEF Instagram account, as both new parents are Goodwill Ambassadors for the charity. "We are floating with love and wonder from the safe and healthy arrival of our daughter," they announced.
This is the first child for Perry, and the newborn has an older brother, 9 1/2-year-old Flynn, courtesy of Bloom's past marriage with Miranda Kerr. In announcing their daughter's birth via UNICEF, they were able to help further the charity's mission. "Communities around the world are still experiencing a shortage of healthcare workers and every eleven seconds a pregnant woman or newborn dies, mostly from preventable causes," they explained. "Since COVID-19 many more newborn lives are at risk because of the increased lack of access to water, soap, vaccines and medicines that prevent diseases. As parents to a newborn, this breaks our hearts, as we empathize with struggling parents now more than ever."
Also, at the very beginning of the post, they share their newborn's super cute and rather unique name — Daisy Dove Bloom. What's the meaning behind her sweet name?
The meaning of Katy Perry and Orlando Bloom's baby name
Perry and Bloom's newborn's first name is Daisy. It's a sweet, singular name, and simply refers to the white flower with a yellow center you might see growing in your garden (via Behind the Name). This name was initially used as a given name sometime in the 19th century, and its popularity has waxed and waned over the years — in 1880, according to data from yesteryear, it was fairly popular, appearing in the Top 100 names that year at No. 48. It became less popular as the decades went by, dropping down to spot No. 629 in 1972, but is enjoying a bit of a revival in recent years, coming in as the 169th most popular baby name in 2018.
Her middle name, Dove, is even more unique. Dove is an English word that signifies the bird itself, and it's well known for being a symbol for peace (via Behind the Name). It has not been a popular name over the last 100 years, only climbing into the top 1,000 a handful of times before the turn of the century in 1900 (via Behind the Name).
In observation of their child's birth, the couple has asked fans to donate to UNICEF. "In celebration of the heart we know our daughter already has, we have set up a donation page to celebrate DDB's arrival," they wrote on the Instagram post. "By supporting them, you are supporting a safe start to life and reimagining a healthier world for every child. We hope your heart can bloom with generosity."