The Truth About Jeffree Star's New Boyfriend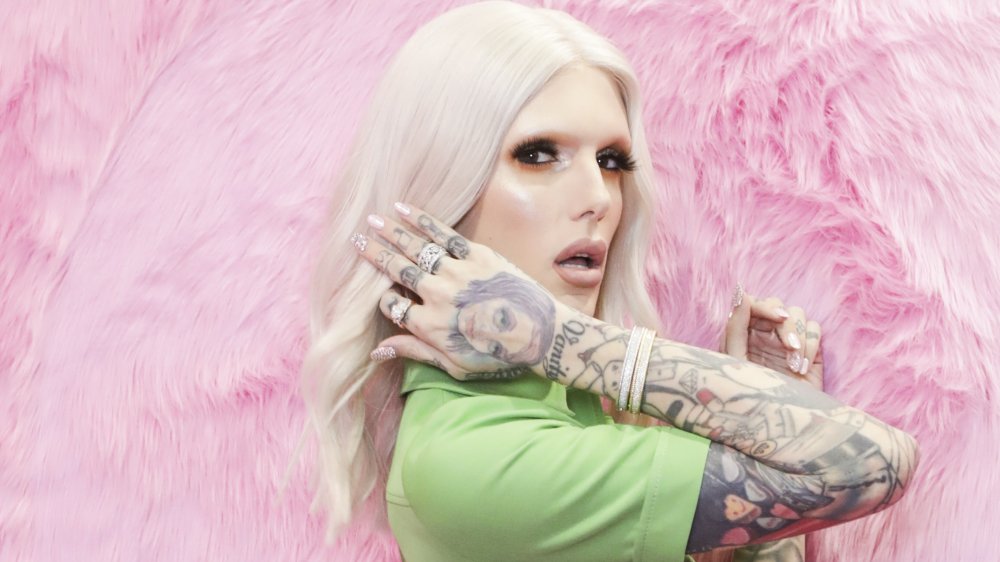 Rosdiana Ciaravolo/Getty Images
YouTuber Jeffree Star set fans investigating when he posted an Instagram photo of himself in the muscular arms of a mystery man, whose face was hidden. Star captioned the photo, "Thankful for all the blessings God has brought into my life this year." It wasn't long until the sleuths at The Shade Room identified Star's new boyfriend as pro basketball player André Marhold. Though Marhold is a North Carolina native, he's currently playing for Germany's Giessen 46ers as a small forward (via Life & Style). 
After Marhold was identified, Star quickly posted photos of the two together with both their faces visible (via Twitter). He also posted a video of the two walking through a sunny field near tree-dappled mountains (via Twitter). Star split with his previous long-time boyfriend, Nathan Schwandt, eight months earlier. Star announced their split in an emotional YouTube video titled, "We Broke Up." According to Star, Schwandt wasn't interested in being in the spotlight, which became increasingly difficult to avoid as Star's fame grew (via Page Six).
Jeffree Star's new relationship stirred controversy
As Star's new beau went public, controversy arose. According to E!, as Star's new relationship started trending on Twitter, so did accusations that Marhold was dating Star for financial reasons. Star clapped back at his accusers on Twitter, saying, "I know it's devastating news for some people, but I don't give money to anyone I'm dating or anyone who is f***ing me. Work on your own insecurities sis, I'm not the problem."
Additionally, Schwandt's ex-girlfriend and the mother of his child, who goes by Leezy, started tweeting about his relationship with Star (via MTV). "My ex on the shade room for f***ing Jeffree Starr (sic) is not how I planned to start my day," she tweeted. She also referred to Star's past racist remarks, for which he has since apologized. "In these videos I say some really disgusting, vile, nasty and embarrassing things," Star said in a YouTube video in 2017. "Those videos were 12 years ago and I look at them and it just makes me sick to my stomach because I don't know who that person was."