Why Baby Archie Might Need Prince Charles' Permission To Get Married
Pool/Getty Images
While baby Archie is living a relatively normal life now that his parents, Meghan Markle and Prince Harry, have stepped back from the royal family and are living in Santa Barbara, California, that may not last forever.
Meghan and Harry have deliberately kept Archie out of the spotlight. Even though he's royalty, he doesn't bear the title of "prince," as his parents chose not to give him a title. When his grandfather, Prince Charles, takes the throne that will change, though. As noted by Express, Archie is currently seventh in line to the throne. When Prince Charles becomes king, as the grandson of the monarch he will automatically become a prince — although it will be his choice whether or not he wants to use that title when he turns 18.
It's likely that Archie will want to continue to live outside of the royal bubble when that happens, but there still might be one royal rule he will have to follow.
Archie may be closer to the throne one day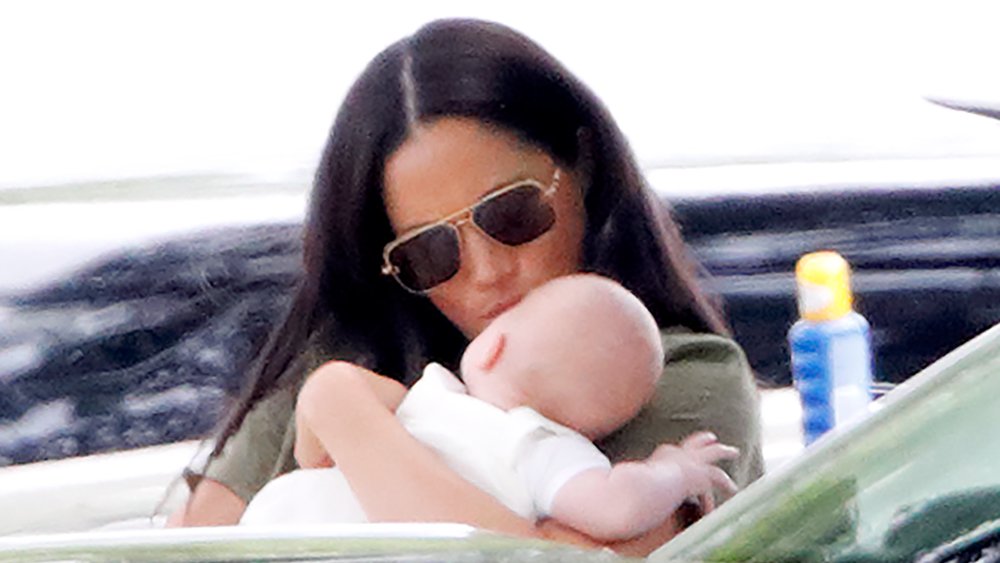 Max Mumby/indigo/Getty Images
According to the Succession of the Crown Act 2013, royals who are sixth in line or closer to the throne must ask the monarch for permission to marry. When Prince Charles becomes king, it's likely Archie will then be sixth in line to the throne — unless Kate Middleton has another baby, moving Archie down the line of the succession.
It's unlikely, though, that Archie will ever become king. His father, grandfather, and uncle Prince William are all ahead of him, as well as his cousins, Prince George, Princess Charlotte and Prince Louis.
For now, though, all of that seems to be far in the future and Archie will likely be able to enjoy a reasonably ordinary childhood, albeit a lavish one. Still, growing up wealthy in California is a far cry from growing up in the heart of the royal family with parents who are working senior royals. "Harry and Meghan are determined to give Archie a normal life — for him to be treated like any other child," a source told Closer Weekly. "Meghan wasn't a fan of royal protocol, so Archie won't be taught any of that!"