Ivanka Trump's RNC Comments On The Pandemic Caused Quite A Stir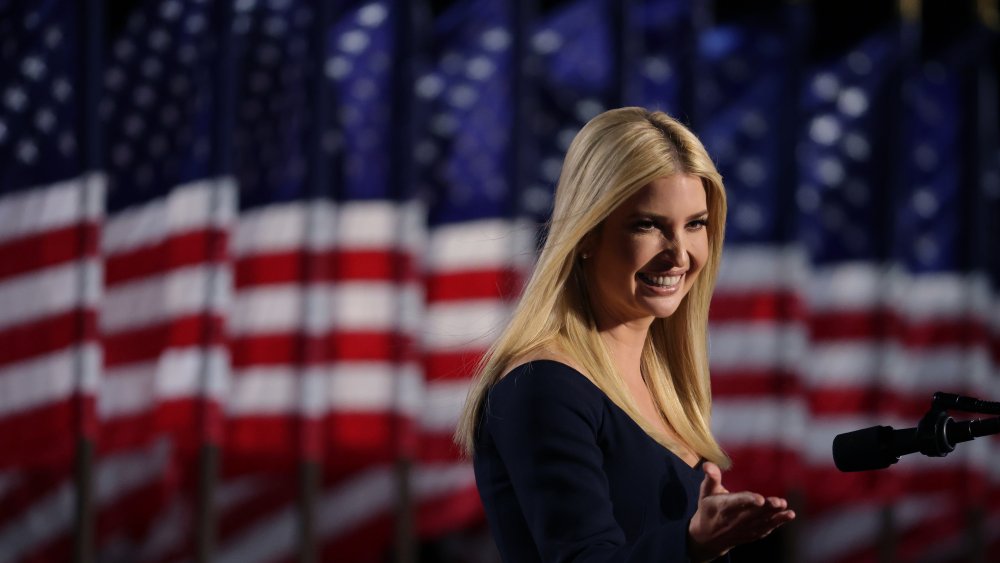 Alex Wong/Getty Images
Ivanka Trump wore two hats when she introduced her father the president during the last night of the Republican National Convention — as a daughter and as an Advisor to the President, who consults on issues of education and economic empowerment for women and families, economic growth thorough workforce development, skills training, and entrepreneurship (via the White House). 
During her speech, Ivanka called her father the "people's president" and spoke about her father's trade record and his relationship with the country's working middle class. Like her stepmother before her, Ivanka also took the time to acknowledge the coronavirus pandemic, which has claimed the lives of 180,000 persons so far. She said, "Today in the midst of this unprecedented global pandemic, it's more clear than ever our president was absolutely correct to take on trade when he did, and bring our jobs, our factories, and our lifesaving medicines back to the USA. As our nation endures this great trial, I pray for the families who are mourning the loss of a loved one, for those who are battling COVID-19, and for the first responders, and the healthcare heroes who remain on the frontline of this fight" (via YouTube). 
She continued, "The grief, sorrow, and anxiety during this time is felt by all. I've been with my father and I've seen the pain in his eyes when he receives the updates about the lives that have been stolen by this plague. I have witnessed him make some of the most difficult decisions of his life."
Twitter criticized Ivanka Trump's comments about the pandemic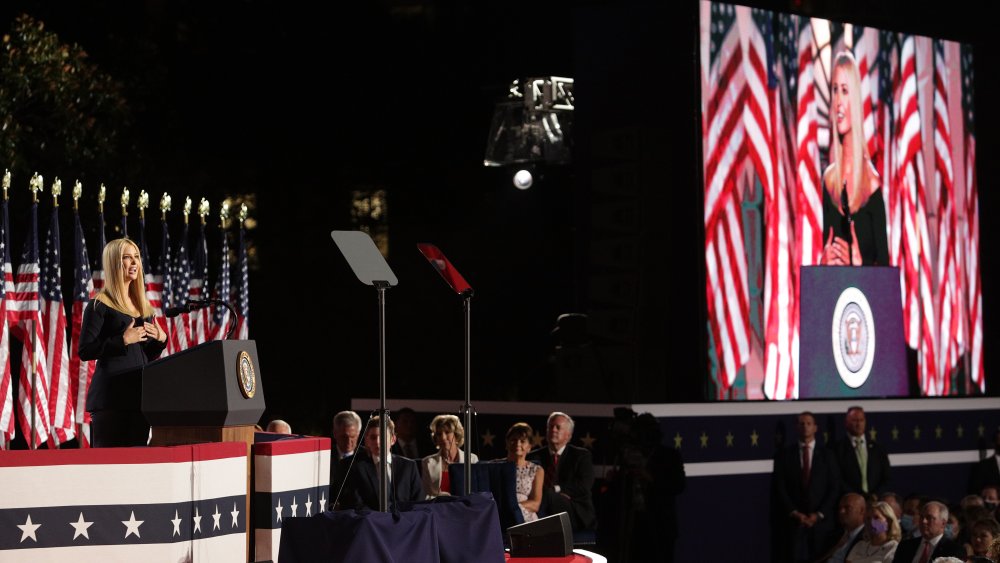 Alex Wong/Getty Images
Twitter lit up in response to her speech, most notably to the comments she made about President Trump's role in trying to bring the pandemic under control.  Arianna Huffington, founder of HuffPost, tweeted, "Ivanka is right, at least, that the 'results speak for themselves,'" along with a link from the Johns Hopkins Coronavirus Resource Center, showing the number of COVID-19 cases in the country. 
One user tweeted, "The results speak for themselves: Over 6 million confirmed coronavirus cases Over 180,000 dead Americans from the pandemic 10.2 percent unemployment. And a Trump Administration in court trying to strip healthcare from millions of Americans during a pandemic with no plan B." Another user tweeted: "Ivanka Trump just said the results of the Trump presidency speak for themselves. Do they really think Americans are going to ignore the ravaged economy and 180k dead Americans?"
Ivanka Trump didn't refer to the recent CDC testing guidelines change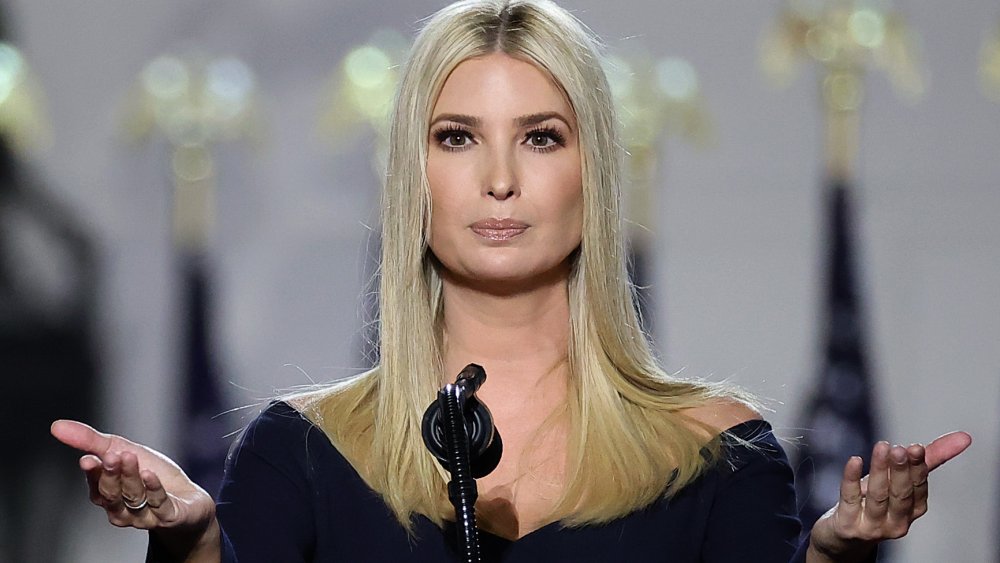 Chip Somodevilla/Getty Images
In her live speech, Ivanka did not refer to a recent, now controversial CDC recommendation to stop testing those who were exposed to people who were infected with the coronavirus. An unnamed federal official involved in the change confirmed to CNN that infectious disease expert Dr. Anthony Fauci was not a part of meetings on the change in policy, and that the recommendation was "coming from the top down." CDC officials have said that the change, which is being questioned by health officials, was in line with best practices. 
"These updated guidelines, coordinated in conjunction with the White House Coronavirus Task Force, received appropriate attention, consultation and input from task force experts," CDC Director Robert Redfield told CNN in a statement. "We are placing an emphasis on testing individuals with symptomatic illness, individuals with a significant exposure, vulnerable populations including nursing homes or long term care facilities, critical infrastructure workers, healthcare workers and first responders, or those individuals who may be asymptomatic when prioritized by medical and public health officials."