How Much Money Is Maluma Really Worth?
Getty Images/Getty Images
Colombian reggaetón phenom Maluma, who will be performing at this weekend's MTV Video Music Awards event — his "Que Pena" is nominated for Best Latin Video — is known for gifting his fans with surprises (per People). In fact, on midnight August 21, he dropped a new album, Papi Juancho, which has 22 tracks; his 2019 collection 11:11 also was a surprise, released right before last year's VMAs (per Indigo Music). What probably will not surprise Maluma fans, though, is that the megastar, who was born Juan Luis Arias, has some serious coin. His net worth is $12 million, and most of that money comes from his incredibly popular music (per Fotolog).
Maluma has a multi-million dollar contract with Sony Music Colombia, Fotolog reported, and he also gets paid a pretty penny for VEVO videos on YouTube — $15,000 for every 1,000,000 views, and to date, he has over 24 million followers and has amassed billions of views.
The best is yet to come for Maluma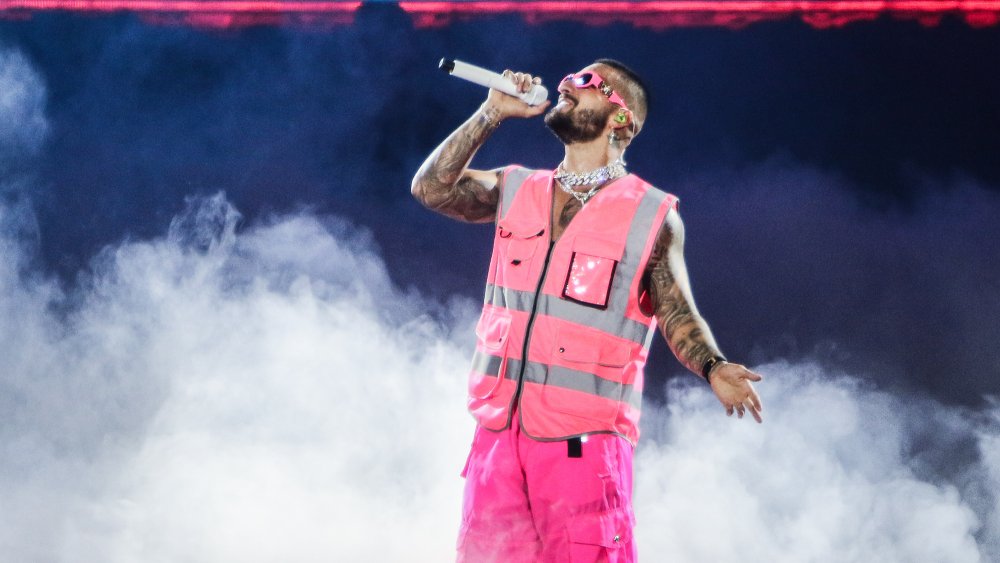 John Parra/Getty Images
With an overflowing piggy bank, 52 million Instagram followers, and collaborations with A-listers ranging from Madonna to Shakira to Ricky Martin, you could say Maluma's done pretty well for a 26-year-old. But, Maluma may be just be getting started. He is playing opposite Jennifer Lopez in the soon-to-be-released movie from Universal, Marry Me, which was partially shot during quarantine, and over Zoom calls (per Insider). 
All the same, Maluma doesn't measure success based just on his career trajectory; it's extremely important to him to find a life partner and start a family. "One of my biggest dreams is becoming a father," Maluma told Variety. "I want to share my success with someone else. Right now, it's not even in my head, but if I see into my future, I really want to have a family." While there's no shortage of candidates who would love to become Maluma's "Amor De Mi Vida," the artist confirmed that for now, he's flying solo. "Right now, I'm single, and I don't feel like I want to have a relationship right now in my life," Maluma explained in an interview with Access. " "I mean, I want to have a girlfriend. I wanna get married one day. I wanna have a family — that's one of my biggest dreams in my life — but I think I'm too young for that."