What Smile Lyrics From Katy Perry Really Mean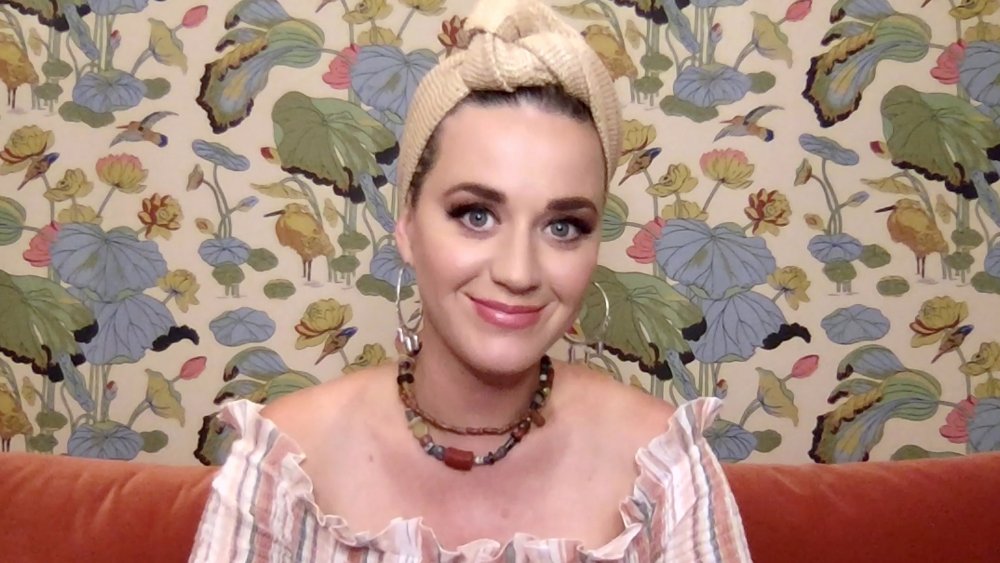 Getty Images/Getty Images
We may receive a commission on purchases made from links.
Katy Perry's release of her newest studio album, Smile, comes on the heels of an announcement that certainly gave her and her fiance, Orlando Bloom, a reason to smile — they recently welcomed their first baby into the world. The couple's history, though, hasn't been smooth sailing 100 percent of the time, as the title track of the album might suggest. "Smile," which is the seventh track on the record, shares the painful road the singer traveled over the last few years and how she's come out on top of the world — and can smile again.
A couple of months ago, Perry revealed that she had experienced a breakdown and had suicidal thoughts following her split with Bloom in 2017 (via CNN). In June, she revealed on a Canadian radio show, "Q on CBC," just how hard that time had truly been for the pop star — and gives us a hint as to where her song "Smile" might have come from. 
"I lost my smile," she told the show's host Tom Power. "I don't know if my smile was ever fully, like, authentically mine but I was riding on the high of a smile for a long time. Which was the validation, love, and admiration from the outside world, and then that shifted."
What Smile's lyrics tell us about Katy Perry's struggles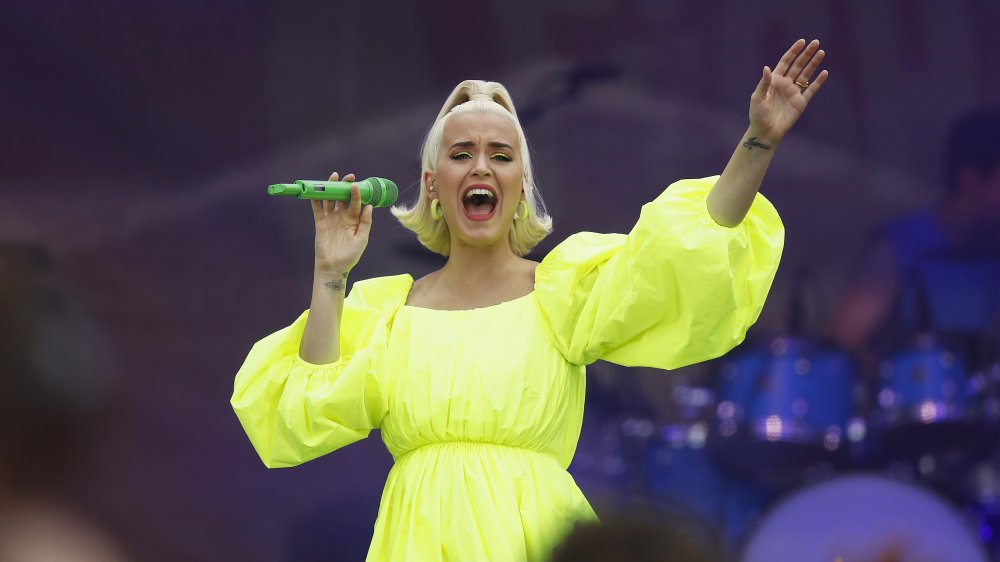 Daniel Pockett/Getty Images
"Smile," as with most Katy Perry songs, is upbeat and catchy, but there is a deeper meaning behind her lyrics. "Yeah I'm thankful/Scratch that, baby, I'm grateful/Gotta say it's really been a while/But now I got back that smile," it starts out (via Genius). 
The song talks about her journey from a dark place and "Goin' through motions felt so fake/Not myself, not my best/Felt like I failed the test" and how through it all, she learned a valuable lesson — and was able to truly smile again. As Perry wrote on Twitter, "I wrote the title track from the album when I was coming through one of the darkest periods of my life and had lost my smile. This whole album is my journey towards the light — with stories of resilience, hope, and love."
As she told Power, "Gratitude is probably the thing that saved my life, because if I didn't find that I would have wallowed in my own sadness and probably just jumped but I found the ways to be grateful."
If you or anyone you know is having suicidal thoughts, please call the National Suicide Prevention Lifeline​ at​ 1-800-273-TALK (8255)​.