What Katy Perry's Daisies Is Really About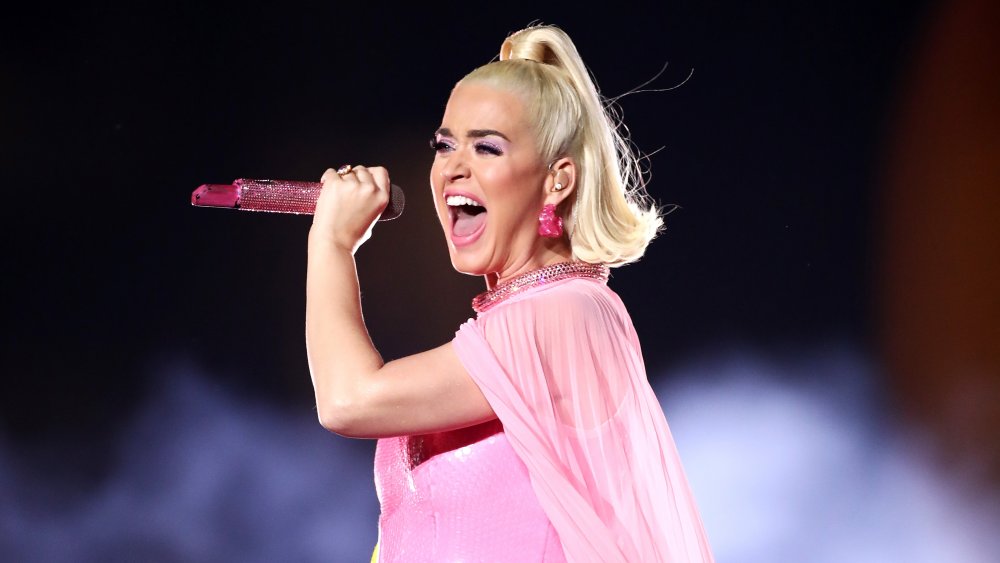 Cameron Spencer/Getty Images
Katy Perry's sixth album, Smile, just dropped, and the brand-new mom has a lot to, well, smile about. With her baby girl, Daisy Dove Bloom, born the same week as her album release — and she and fiance Orlando Bloom going strong — the bubbly pop star seems to be in a happy place. And in her song, "Daisies," we get a glimpse inside just how bright Perry's world is at the moment, after overcoming some difficult times. 
"I wrote this song just like it's another anthem for myself. I came out of a pretty dark time on [2017's] Witness and I've been writing a record for two years," Perry said on Apple Music's New Music Daily show (via Billboard). "I wrote some of it while I was clinically depressed and trying to find the light at the end of the tunnel."
With lyrics, including "I'm the long-shot / I'm the Hail Mary / Why can't it be me?", it's clear Perry is championing the underdog — herself included (lyrics via AZ Lyrics). When she was struggling, she noted, " ... my soul sends a message to my intellect, to my head. It says, 'You're going to get through it ... it becomes a song and 'Daisies' was just a nugget of inspiration for me to go, look, I don't need to change. I will stay true to my past."
Is Katy Perry's Daisies about her daughter?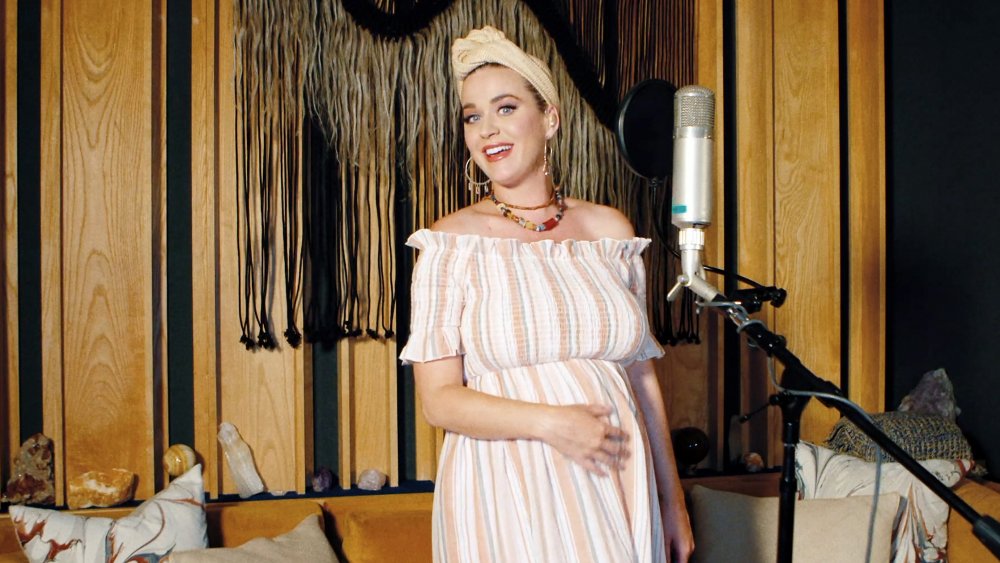 Getty Images/Getty Images
Prior to her daughter's birth, Katy Perry went mum when she was asked if she might name her after her new song (via E!). In fact, she sidestepped the question entirely. But clearly the singer has a love for the flower, as she was seen wearing a variation of the bloom multiple times throughout her pregnancy (via Page Six). But even so, it seems the actual lyrics of the song represent strength and empowerment — likely values she wants to instill in her daughter — but the song is not specifically about her newborn.
"I wrote this song a couple months ago as a call to remain true to the course you've set for yourself, regardless of what others may think," Perry wrote on Facebook. "Recently, it has taken a new meaning for me, in light of what the whole world is experiencing."