Here's Who Keke Palmer Doesn't Like To Date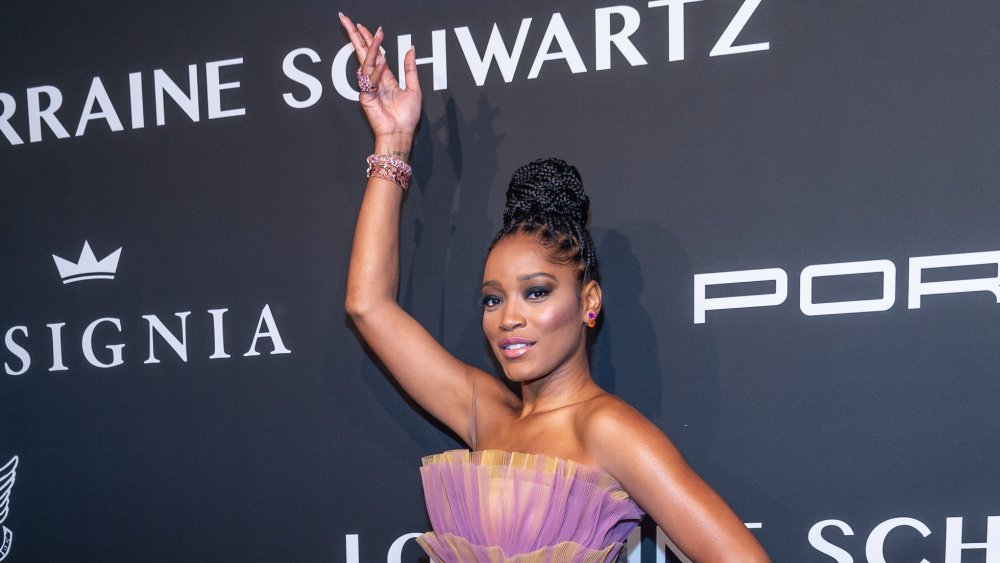 Mark Sagliocco/Getty Images
It's hard to have a personal life when you are living in the public eye, but 26-year-old Keke Palmer is toeing the line and doing a good job of it. Unlike most young celebrities, Palmer doesn't feel compelled to publicize her dating history or current personal escapades, but that hasn't stopped everyone from asking. When you're as open and forthcoming with your fans as Palmer, it's only natural that they want to get a glimpse of even the most private parts of your life, but leaving out the details has served her well, and it's not going to change (via Cosmopolitan).
In an interview with Harper's Bazaar, she explained her reticence to overshare stating, "I don't really do relationship stuff online, mainly because I don't know how I would do it without looking, like, cheesy or something, you know? Yes, I'm a hundred percent authentic, but there is stuff that I do save for family and friends." She goes on to say, "when it comes to romance, [posting about it] doesn't really come naturally to me, so I feel like, why force it?"
Keke Palmer is not interested in dating other celebrities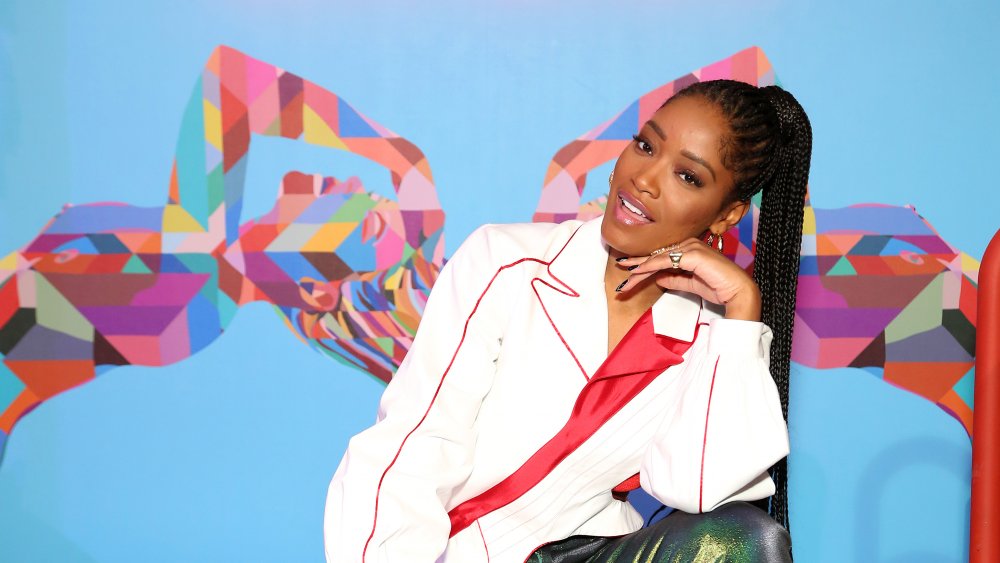 /Getty Images
While she's been linked to everyone from Meek Mill to her Brotherly Love co-star Quincy Brown, nothing has ever been confirmed or deemed "official" (via Cosmopolitan). A failed stint on the celebrity dating app Raya that Palmer described as more of a networking experience than a romantic one, and an overtly awkward proposition on national TV by Bachelorette alum Mike Johnson that later turned into an epic meme, may have soured the starlet on the celebrity dating scene (via Harper's Bazaar, Time). Or maybe it's much simpler than that. In her own words, Palmer explained, "I've always had the same philosophy when it comes to dating," she told Harper's Bazaar. "Not that I wouldn't give someone a try. But trying to keep my private life outside of my work life, to me, it's easiest when you don't date someone with the same career."
So, if you're "shipping" the rumors surrounding Palmer dating Styn from the musical duo Mae Seven, it's not in the realm of impossibility, but until it comes out of her mouth directly, you'll have to just wait it out like the rest of us (via Life & Style)!