Keke Palmer: What You Don't Know About The 2020 VMA Host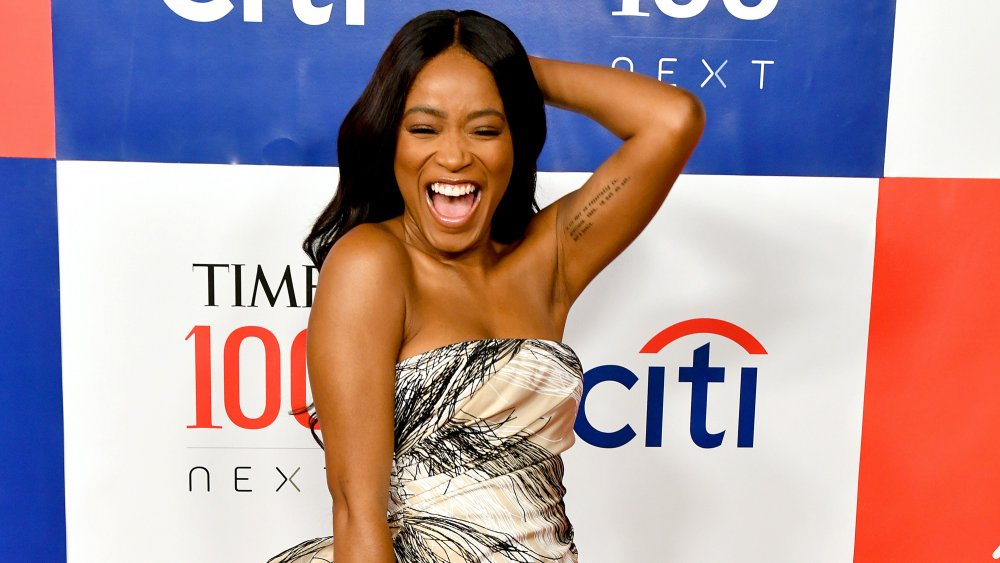 Craig Barritt/Getty Images
You've heard of entertainers being called a "triple threat" when they can sing, dance, and act, but what do you call a person with a resume that starts with Hollywood A-lister and ends with self-help author? Keke Palmer, that's what you call her, and "sorry to this man," for anyone who doesn't know who she is (via USA Today).
At just 26 years old, Palmer is changing the definition of celebrity, embracing everything about the millennial lifestyle from social media to activism, and she's taking the world by storm. Was she embarrassed or offended that her soundbite about not knowing Dick Cheney became last year's most popular meme? No, she embraced it, and applauded the creativity behind it. In an interview with Harper's Bazaar she explained, "I honestly give credit to Twitter," she says. "It was like a perfect little sound bite that people could add to a million different stories. That's why I say our generation inspires me so much. The voice. The creativity. I mean, it's masterful. They gave it life." Then she did what any enterprising young person would do — she added it to her merch store and monetized it. And slowly but surely, her wit, talent, and entrepreneurial mindset has rocketed her to superstardom, and right into the hearts of the American people — all generations.
Keke Palmer has an impressive resume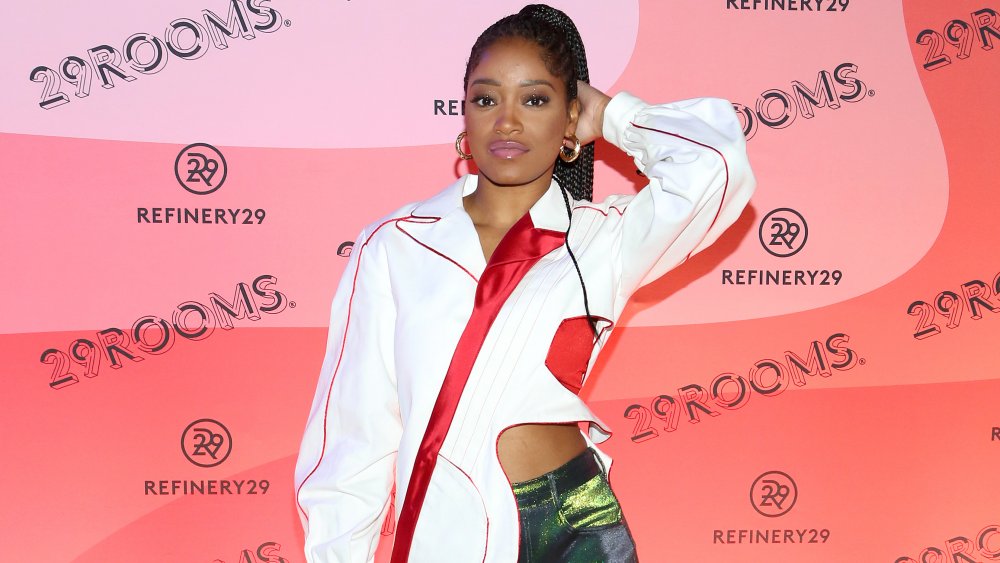 Monica Schipper/Getty Images
You probably know Keke Palmer best from her iconic role as Zayday Williams in the horror-comedy series Scream Queens or for her role in the ensemble movie Hustlers featuring Jennifer Lopez and Constance Wu, but what you didn't know is this Chicago-born starlet landed the role of Queen Latifah's niece in Barbershop 2 at just nine years old, and her parents, who were artists in their own right, moved the whole family to Los Angeles soon after to help further her career. She told Harper's Bazaar, "my parents, aside from being artists, really wanted me to get the opportunity to have what they didn't have."
It was certainly the right move. Soon after she landed a role in Akeelah and the Bee, Nickelodeon's True Jackson, VP, and she was Broadway's first African-American Cinderella. She had her first record deal by the age of 13, has her own YouTube comedy shows, and does a daily segment for Good Morning America called, Strahan, Sara and Keke (via USA Today, Harper's Bazaar). As if all that wasn't enough, Palmer has become a trailblazer in the fashion world, as well. Her style is ever changing, and much like her personality and range of work, anything but ordinary or predictable (via Grazia).
Keke Palmer loves reality TV and piercings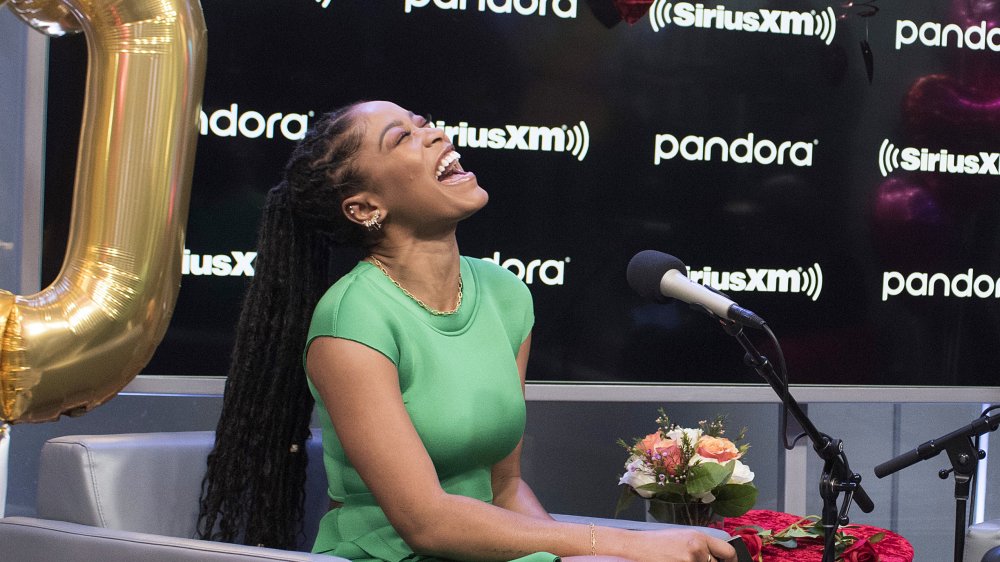 Bonnie Biess/Getty Images
Having so much exposure to the public on a daily basis, it can be difficult to separate a private life from a professional persona. And while Palmer values being as true to herself as possible in her professional life, there is a distinction. She told Harper's Bazaar, "I feel like I'm a very open person in general, so people wouldn't even know what I'm being private about. I'm open especially when I feel like it can be useful for someone else. But I'm truly just the kind of person who follows what feels natural." 
Following her instincts is certainly working for her. Her co-stars have nothing but high praise for her. In an interview with Time, Michael Strahan candidly revealed, "She stands by what she believes and never compromises her values. I am so impressed with how level-headed she is, especially for someone her age who has been in this business as long as she has."
It's important to remember, however, that a tireless work ethic and an impressive career does not erase the fact that she is still a fun-loving young person who told US Weekly, that she's a "hopeless romantic" who "loves reality TV," and "being barefoot anywhere." She also loves piercings, considers herself very spiritual and values her family above all else. So, is there anything Keke Palmer can't do? Aside from always wanting to play sports, but not being able to because she was homeschooled, no. Keke Palmer is Hollywood redefined, and she's leading charge into a new era of celebrity.