What Sia Really Thinks About Abby Lee Miller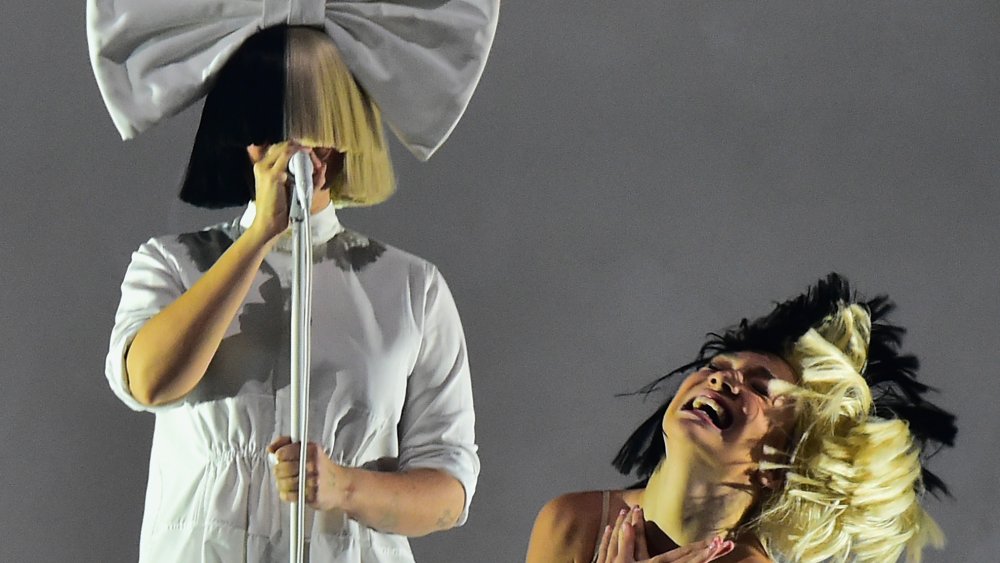 Theo Wargo/Getty Images
The potential bad blood between Sia and Abby Lee Miller can be summed up in two words — Maddie Ziegler. For a little backstory, Sia is often known as the pop star who doesn't show her face. As described in Rolling Stone, she'd tasted fame and decided it wasn't for her. Surrounded by celebrities, Sia has her own string of hits, including "Chandelier," and has written songs for blockbuster artists like Beyoncé, Britney Spears, Katy Perry and Rihanna. Plus, she's overcome addiction, mental health, and an autoimmune disorder. Her lifestyle is often described as humble and unassuming.
Abby Lee Miller is a hitmaker of an entirely different color. She's loud, she's front and center, and she's often plagued by scandal from jail to accusations of racism (via Deadline and EW). If her behind the scenes work helped someone rise, everyone knew about it. Speaking of her former protege Siegler: "I don't think had she not been in my studio, she would be where she is today, and I can confidently say that. I'm not gonna say that I 'made' anybody, I didn't make her, her mom and dad created her, but I certainly added my two cents in" (via The Sun).
Beyond being famous, the two celebrities share little in common besides rising star Maddie Ziegler.
Sia hints she's not a fan of Abby Lee Miller's teaching style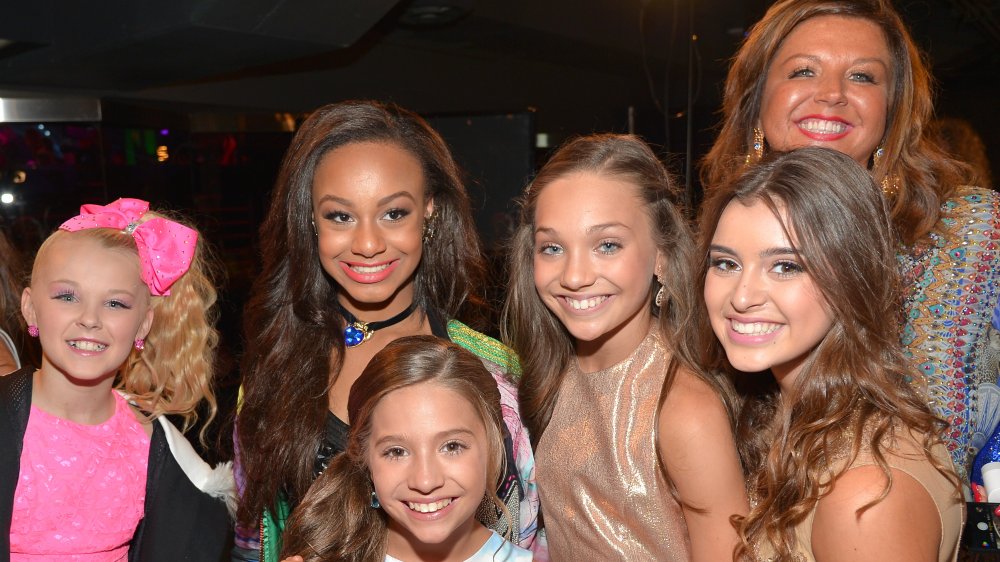 Charley Gallay/kca2015/Getty Images
Zeigler first debuted to most television viewers as the star dancer of Miller's show Dance Moms. A frequent lead, she was widely considered Miller's favorite by fans. At 15, this fame drew the attention of blockbuster song-maker Sia, who cast her in the breakout video for "Chandelier" in 2014 (via Vulture). Whereas Miller yelled and demanded, Sia made a point of saying, "I do check in with Maddie weekly about whether she wants this, and assure her if she ever wants it to stop it stops. It's a conversation we should all be having. Not just myself but all directors, stage parents and agents. I feel very protective of her and my goal is to empower her in whatever choices she makes" (via Twitter). 
The young Ziegler frequently heaps praise upon Sia, "It doesn't really seem like work anymore when we're together ... The fact that we've continued this journey together for almost four years now is insane. I've loved getting to grow as a person," (via Bustle). When asked about Miller in 2016, Ziegler shared, "She's exactly how she is on the show," implying she's probably not that nice (via Seventeen). When Ziegler released a memoir in 2017 called The Maddie Diaries, Miller was not even mentioned by name (via Cheatsheet).