The Real Meaning Behind Lady Gaga's And Ariana Grande's Rain On Me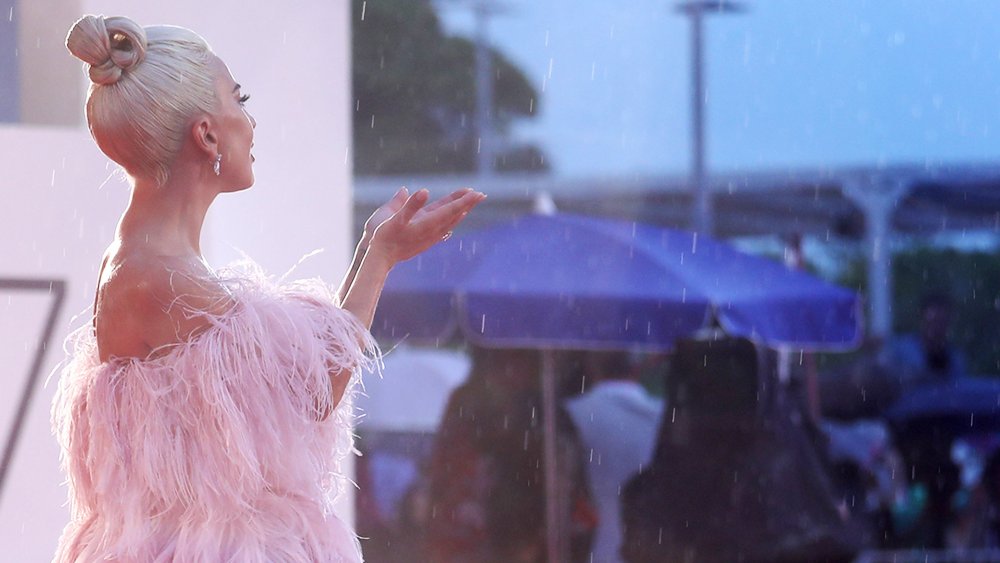 Maria Moratti/contigo/Getty Images
It really wasn't a surprise to anyone when Lady Gaga and Ariana Grande hit the top spot on the Billboard Hot 100 list recently with their new song "Rain on Me." After all, they've both held that spot multiple times independently, so a collaboration between the two vocal powerhouses seemed almost impossible to mess up (via Billboard). Luckily, they did a lot more than meet fan expectations. The lyrics and the collaborative experience between the two artists created a multi-VMA-nominated single soaked with hidden meaning and resonant with relatable emotion (via CNN).
The song starts with the lines "I didn't ask for a free ride I only asked you to show me a real good time I never asked for the rainfall At least I showed up, you showed me nothing at all" Which establishes that the rain is being used as a metaphor for something unwanted, or at least uninvited. The song continues "It's coming down on me/Water like misery." Gaga confirmed in an interview that the rain represented tears (via Elle): "'I'd rather be dry, but at least I'm alive. Rain on me.' This is about an analog of tears being the rain."
The hidden meaning behind 'Rain on Me'
The singer went on to say that the chorus and, by extension, the song was also an allegory for her struggles with alcohol, and specifically with drinking to numb painful experiences: "And you know what it's also a metaphor for, is the amount of drinking that I was doing to numb myself," she said. "I'd rather be dry. I'd rather not be drinking, but I haven't died yet. I'm still alive. Rain on me. Okay, I'm going to keep on drinking." 
Both the tears and the alcohol being symbolized by the rain are the result of heartbreak and emotional hardship, which are the emotions at the core of the song's meaning (via CapitalFM). Of course, if you interpret it as being because of all of the terrible news that has taken place over the course of this absolute trash fire of a year we've had, well, that works too (via Cosmopolitan).
The love at the heart of 'Rain on Me'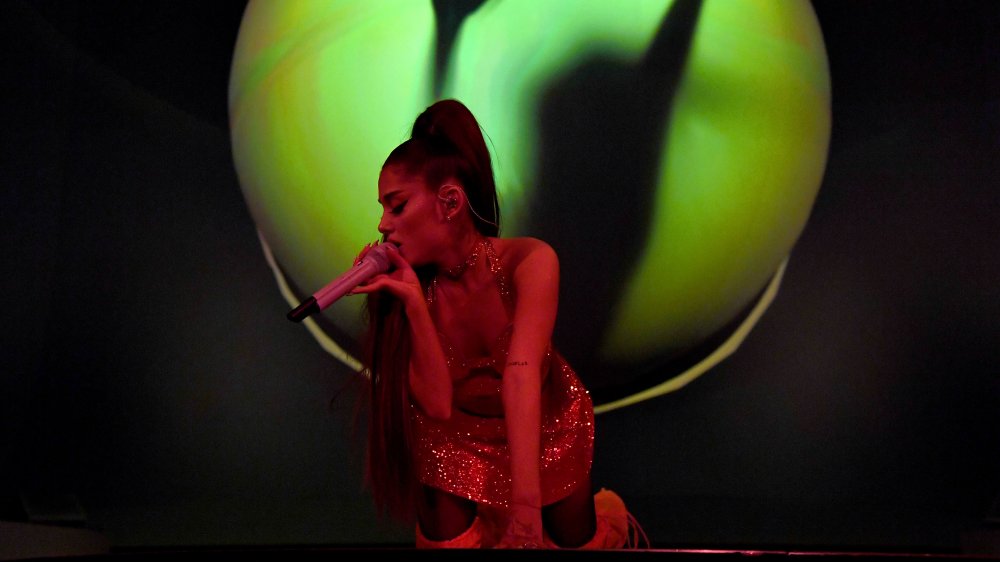 Kevin Mazur/Getty Images
So much of the power in this anthem comes from the collaboration between Lady Gaga and Ariana Grande, but it almost didn't happen. During the process of writing such an emotional track, Gaga admitted to resisting a friendship with the young pop star because, "That woman has been through some really tough, really hard, life-testing stuff... And I was too ashamed to hang out with her, because I didn't want to project all of this negativity onto something that was healing and so beautiful." Luckily, Grande didn't take no for an answer and the two quickly bonded over their shared hardships.
In Grande's tweets promoting the single, she wrote: "one time... i met a woman who knew pain the same way i did... who cried as much as i did... and who's heart was bigger than her whole body. she immediately felt like a sister to me... and together, we got to express how beautiful and healing it feels to... cry!" (via Twitter). Fans of Gaga, Grande, and crying (and who isn't?) can attest that this is the kind of single the world needs right about now. The song is up for Video of the Year, Song of the Year, Best Collaboration, Best Pop, Best Cinematography, Best Visual Effects, and Best Choreography at the VMA's this Sunday.