The Truth About Miley Cyrus' Mom, Tish Cyrus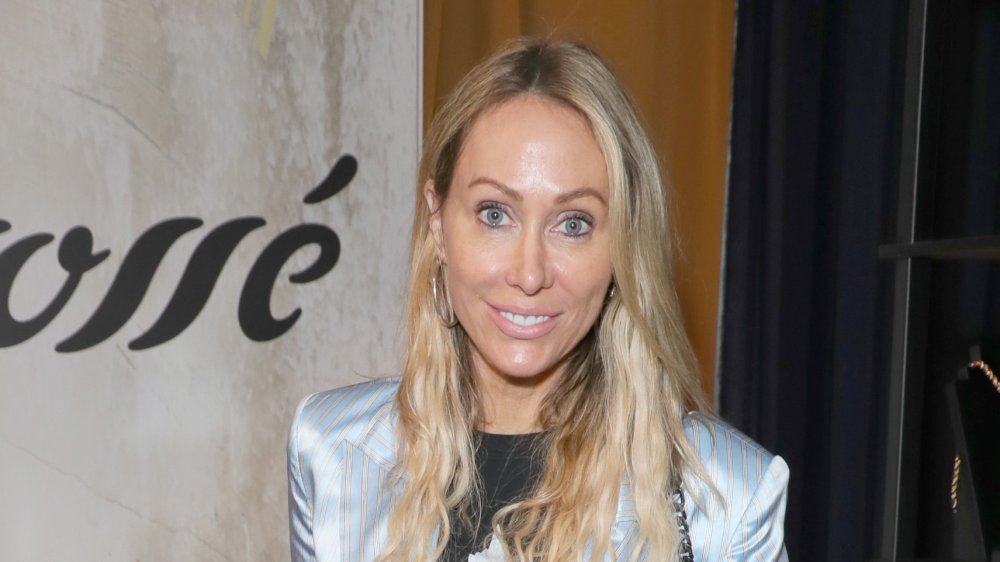 Leon Bennett/Getty Images
Tish Cyrus, born Leticia Jean Finley, is best known as the wife of Billy Ray Cyrus, and mom of singer and actress Miley Cyrus. Believe it or not, Tish Cyrus was married before she famously wed Billy Ray — her first husband is Baxter Helson, and they have two children together, Trace and Brandi (via Wide Open Country). When Cyrus married her future second husband of almost 30 years, he adopted her kids. Now, the famous mom is now seeking another divorce, citing "irreconcilable differences" as the reason for her desired separation from Billy Ray (via TMZ). 
Backing up, Cyrus was pregnant with Miley when the couple first got together — somewhat controversially, the country star dad had gotten another woman pregnant around the same time, according to Wide Open Country. When Cyrus was expecting their second child together, Braison, the two wed. It was 1993. Their union would experience ups and downs. In fact, you may not even know they are still together, since the famous parents have filed for divorce, then changed their minds, not once, but twice. 
This time marks the third instance the couple has headed for divorce court. Their first filing came in 2010; it was later dismissed. According to E!, the second filing was dismissed in 2017, and the parents of five (daughter Noah is their youngest) seem to be hitting a rough patch again.
"I do think that marriage is hard work," Tish told Bravo in 2017, adding, "So I think it's a lot just dedication and communication, which I'm not very good at."
Tish Cyrus is a momager, producer and TV star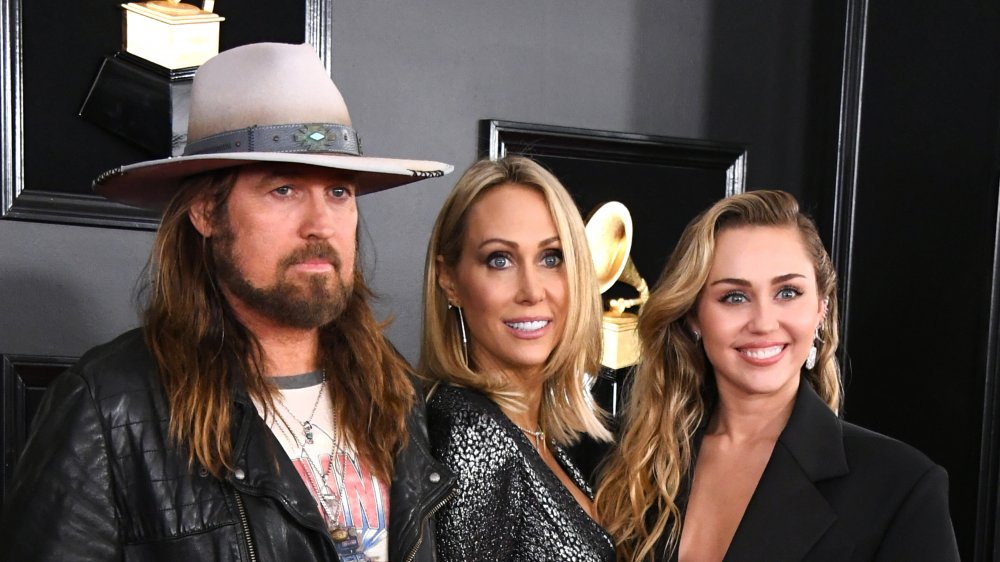 Jon Kopaloff/Getty Images
Starting from a young age, Miley Cyrus was performing alongside her dad on stage (via Cheat Sheet). Of course, you'll remember the young star would land the Disney show "Hannah Montana" with Billy Ray in 2007. That's when her mom began managing her career. "I just was kind of thrown into that when we moved [to Los Angeles] for Miley to do 'Hannah Montana.' I managed her by myself for quite some time," Tish Cyrus, who now co-manages Miley, said. She also manages daughter Noah. The momager shared some insight into what it was like to manage her older daughter early on: "There were times where we would be on tour, and I'd have to ground Miley. She'd be like, 'You're fired!' And I'm like, 'You're not 18!' It was a whole thing." 
Beyond managing her two daughters' successful careers — they are both now primarily focused on music — Cyrus also counts producer among her credits. She has served as a producer on Miley's films, per Wide Open Country, including "Miley Cyrus: Bangerz Tour" and "The Last Song." She also appeared on the Bravo show "Cyrus vs. Cyrus: Design and Conquer" with her daughter Brandi.
She has an eye for interior design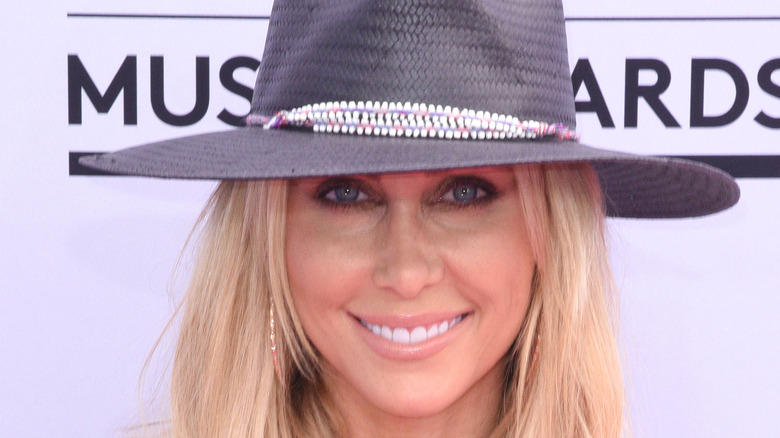 C Flanigan/Getty Images
Tish Cyrus produces, manages successful music careers and she's also a talented interior designer. She designed an Architectural Digest-worthy Los Angeles home for Miley Cyrus, who, being worth $160 million, could have asked anyone to create the house of her dreams. 
In the article dedicated to regaling readers with details of the mansion, AD reveals that in six months, Tish completed work on designing the nearly 7,000-square foot residence. The proud mom shared with the magazine that her "biggest thing" is that upon entering someone's home, "I want you to know who lives there, what their personality is, what they love, and what they're like. I know Miley so well, and we're so close, so I was really able to do that."
Judging from the photos of the palatial spread, Miley is all about colorful touches, and a modern aesthetic. Case in point: Tish chose an oversized chair that looks like a pair of lips and animal print wallpaper to adorn the L.A. home of her pop star daughter. She even contradicted her own personal taste and selected a piece of art for the star's kitchen with a curse word on it.