BTS' Net Worth: Who Is The Richest Member Of The Band?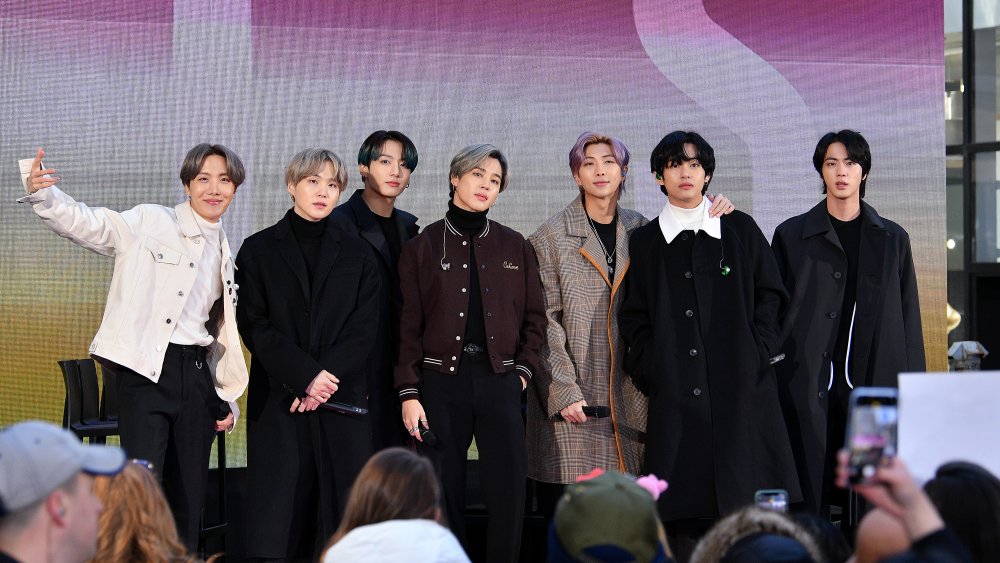 Dia Dipasupil/Getty Images
To call K-Pop boy band BTS a mega-success story could well be understating their impact on the music scene. They've scored three number one albums on the Billboard 200 chart in less than a year — a feat Hollywood Reporter says hasn't been accomplished since The Beatles pulled it off decades ago. Their latest song "Dynamite," the group's first ever recording in English, became the first music video to achieve 100 million views on YouTube in a single day (via BBC). 
All that popularity translates into sold-out ticket sales for U.S. events where seats cost an average $425 each. Then there is the merch generated by their popularity — $130 million in books, clothing, cosmetics, jewelry, dolls, and other memorabilia — and other revenue streams like tourism dollars from BTS fan tours to visit the band's favorite restaurants and sites for music videos (via TripAdvisor). All told, you have an BTS money machine that added $4.65 billion to South Korea's GDP, roughly the size of the country's mega-companies Samsung and Hyundai. 
But how much of this money actually flows into the bank accounts of RM, Jin, Suga, J-Hope, Jimin, V, and Jungkook?
All of BTS' members earn about the same amount of money except one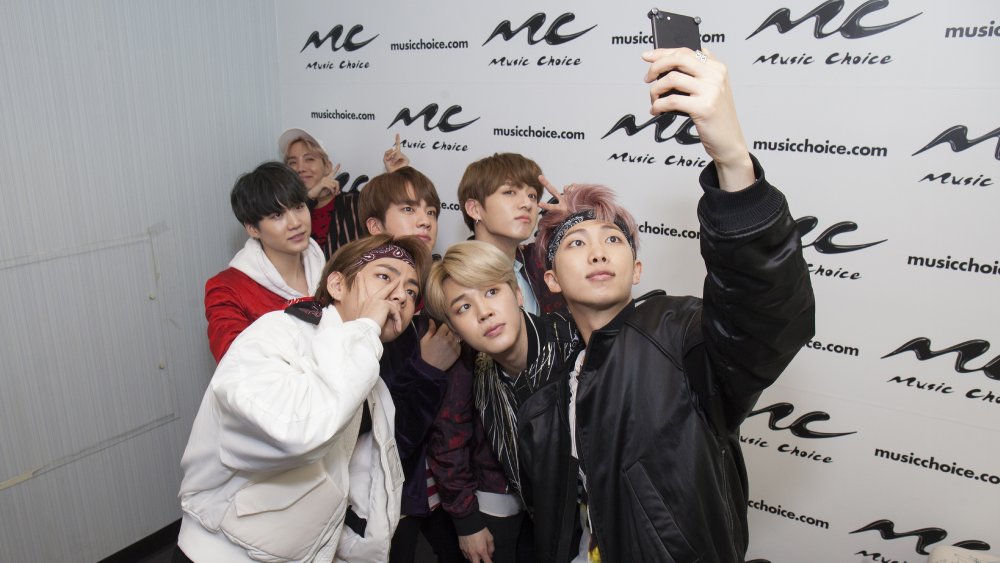 Santiago Felipe/Getty Images
Seventeen reports the wealth of BTS' individual members all hover around the $8 million mark, even though they do slightly different things on the side. For instance, Jungkook produces some of BTS' music, V writes and has branched into acting, RM has also written music for the boy band and for other solo projects, Suga writes music for his own band and for other Korean artists, dancer Jimin earns most of his cash from BTS, and Jin not only writes and produces some of the group's albums, he also co-owns a Japanese-style restaurant in South Korea with his brother. 
But the BTS member with the highest net worth is J-Hope, who is worth a cool $12 million, not just because of BTS, but because he also launched a solo mixtape called Hope World which made it to the top of global charts.
The boys currently share a mansion but they've also bought their own apartments. While each of the boys have splashed out on exclusive apartments located across Seoul, Suga spent as much as $3 million on an apartment in Seoul's Hannam district in 2018 (via Business Insider).