The Odd Location Machine Gun Kelly Is Going To Display His VMA Award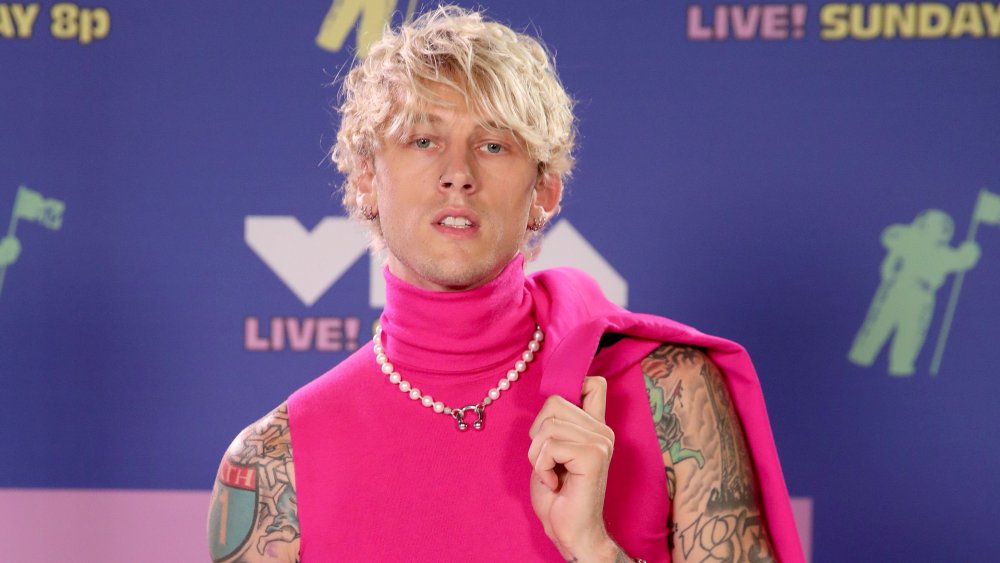 Rich Fury/mtv Vmas 2020/Getty Images
Machine Gun Kelly has some major love for Cleveland, where he settled with his father after moving around quite a bit as a child. Need proof the rapper adores the Ohio town? He plans to open a coffee shop called The 27 Club inside Cleveland's Archer building, according to WKYC. About how he chose the name for the cafe, Machine Gun Kelly, born Colson Baker, said, "The 27 Club is a bunch of artists and entertainers, and popular personalities that have died at the age of 27." The former heroin addict added, "I also want to encourage good highs, like coffee and food and having that kinda bleed through the city instead of some of the other stuff that tends to get out there."
And the star has a plan for decorating The 27 Club in a very unique way. During the VMA pre-show, Machine Gun Kelly took home the first award for his single "Bloody Valentine," the video for which stars his girlfriend Megan Fox (via Music Mayhem Magazine). And guess where he plans to display his moonperson?
Machine Gun Kelly is sharing his VMA award with coffee drinkers in Cleveland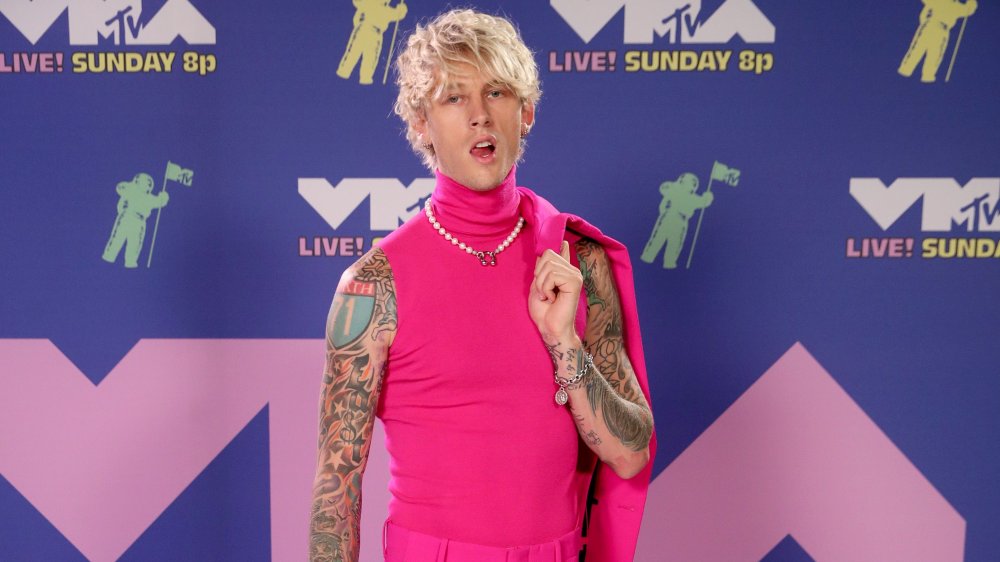 Rich Fury/mtv Vmas 2020/Getty Images
When asked where he would put his award, the pink-clad star said, "I mean, gotta spray paint it pink, and then probably... I want to put it in the coffee shop that we just opened up in Cleveland." Machine Gun Kelly added, "I wanna put it there... I want like everyone who comes in to get coffee to acknowledge that one of their own got a moonman."
While fans and coffee lovers alike are admiring Machine Gun Kelly's pink moonperson, they can also enjoy a menu featuring local java, smoothies, breakfast fare like waffles and "Rise and Shine Pizza," as well as tapas, salads, and craft cocktails — try the Lithium Lemonade or Sex, Dope & Cheap Thrills. You can also shop merch like mugs and hats that say, "Sleep when you're dead." Who knows — maybe you'll catch a glimpse of Machine Gun Kelly, who is now officially a VMA winner.