Candace Cameron Bure Makes A Surprising Announcement About Her Son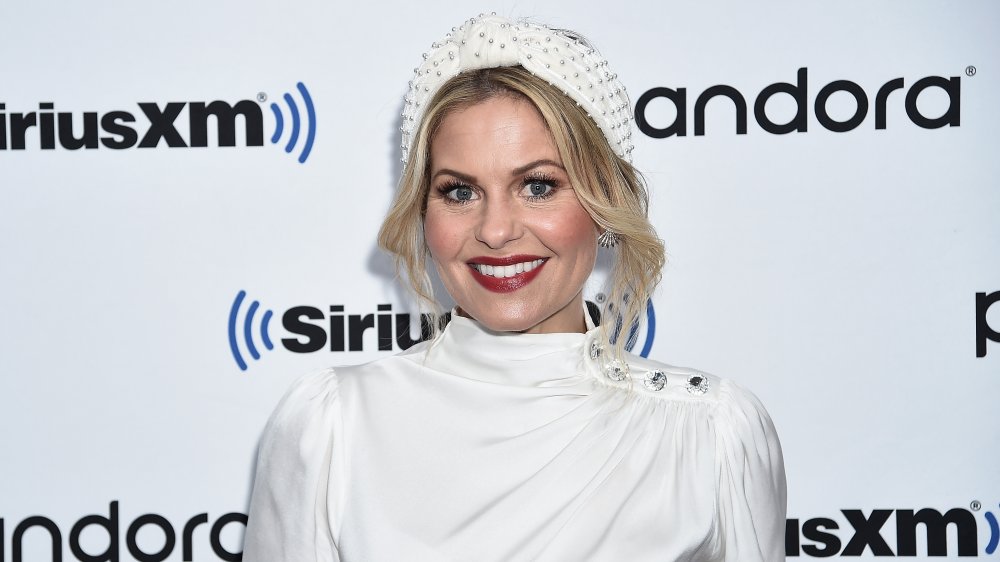 Steven Ferdman/Getty Images
Candace Cameron Bure is about to have a full house of her very own. The Full House and Fuller House star announced that her son, Lev Bure, is engaged. Bure revealed the happy news in the caption of an Instagram photo that shows her son getting down on one knee and popping the question.
"She said YES!!!" wrote Bure. "Last night my son @levvbure proposed to his beautiful girlfriend @taylorrhutchison. We are SO excited for these cuties!!! #Engaged! And this mama/mama-in-love can't wait for wedding planning shenanigans."
Lev also posted on Instagram. "All glory to my Lord and Savior Jesus Christ!" he wrote. "I cannot wait to be your husband!" Lev's future mother-in-law, Christy Hutchison, wrote in her own Instagram post that the bride-to-be's family is also excited about the announcement. She revealed that the couple having been dating for around a year and a half.
Candace Cameron Bure is thrilled for her son
Bure told Us Weekly in 2019 that she was happy that her kids had started dating, with the goal of finding a spouse. "I feel great about them dating in the sense that they have a good head on their shoulders," she said. "They're all looking for good people to hang out with, or date, looking for a wife, looking for a husband and I'm proud of that... I wish that they would date more in a sense. That sounds so weird!"
As noted by Today, Lev is 20 years old — the same age his mother was when she got married to former hockey player Valeri Vladimirovich Bure. "The reality is the glue for us is Jesus," she told People about their decades-long relationship in 2018. "It's the Bible. You know, when there are arguments or we're compromising and in ways, it's always like, 'Well, let's just go back to the Bible.' It's the foundation for us. So it's not about winning or losing. But doing this journey together."
Lev and his future wife, Taylor Hutchison, seem to have that same glue. Both appear to be very rooted in their Christian faith, with Hutchison's Instagram bio reading "Eyes fixed on Jesus!!!"