The Truth About Jill Biden And Douglas Emhoff's Relationship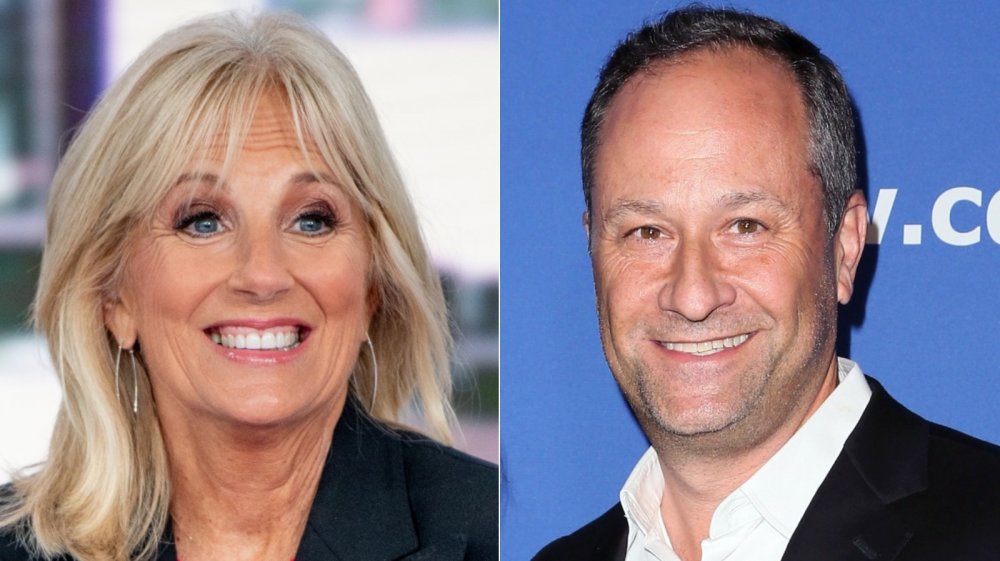 Roy Rochlin, David Livingston/Getty Images
It hasn't been that long since Democratic presidential nominee Joe Biden named Kamala Harris as his running mate, but it looks like their spouses, Dr. Jill Biden and Douglas Emhoff, are already pals and have a partnership to rival Harris and Biden's relationship. The potential future first lady and second gentlemen already knew each other before their spouses became partners, and have always gotten along. "They have a real bond and that's also very special," Harris told People.
Harris revealed that, after Biden asked her to be his VP, she and her husband visited the Bidens in Wilmington, Delaware. "One of the first stops was to visit with the vice president and Jill at their home, and we just hung out [with] homemade chocolate-chip cookies and just caught up," she said.
Emhoff and Jill got to know each other on the campaign trail, when Harris herself was running for president. "To be the spouse of a candidate, that's tough duty," she said. "I think that their bond is about that they can genuinely like each other and have that friendship and can do it together."
Dr. Jill Biden and Douglas Emhoff have a great bond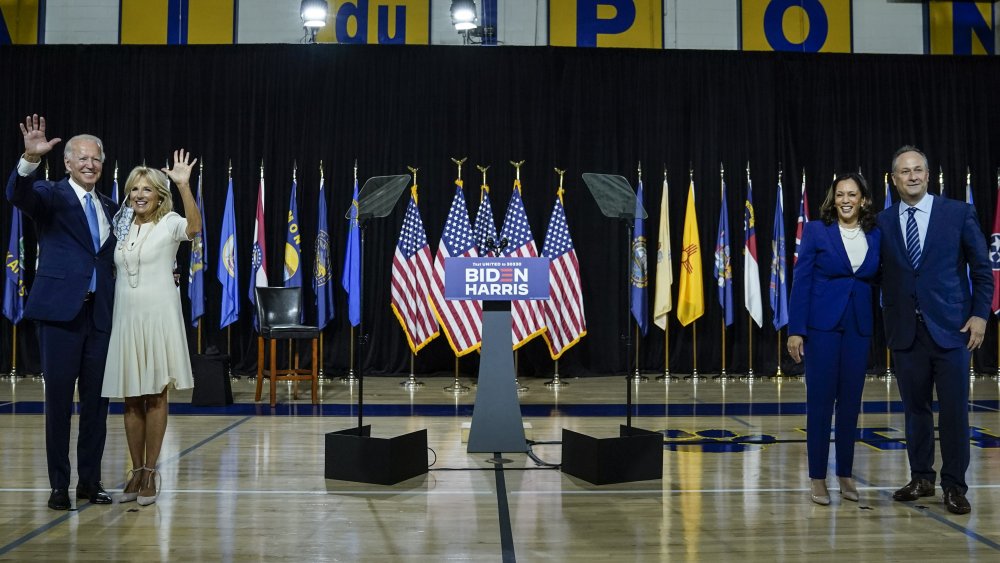 Drew Angerer/Getty Images
As Biden put it, "Doug and Jill already were buddies, for real." Harris added, "They were on the trail together. So what ends up happening is that the candidate spouses, they take to the road on their own and go to various places that we can't be. So Doug and Jill did the gay pride parade together in Las Vegas. They've done presentations together, and they sit next to each other at debates."
During debates, Biden and Harris said that when they were "going at each other," their spouses were "sitting [in the audience] laughing" and "just chatting with each other."
Jill and Emhoff have shown their support for their spouses on social media, sending each other words of encouragement. "Hey @DouglasEmhoff. Are you ready?" asked Jill on Twitter after Harris was announced as her husband's running mate. Emhoff tweeted back, "Ready to work! Let's go @DrBiden!"