What You Need To Know About Michael Jordan's Kids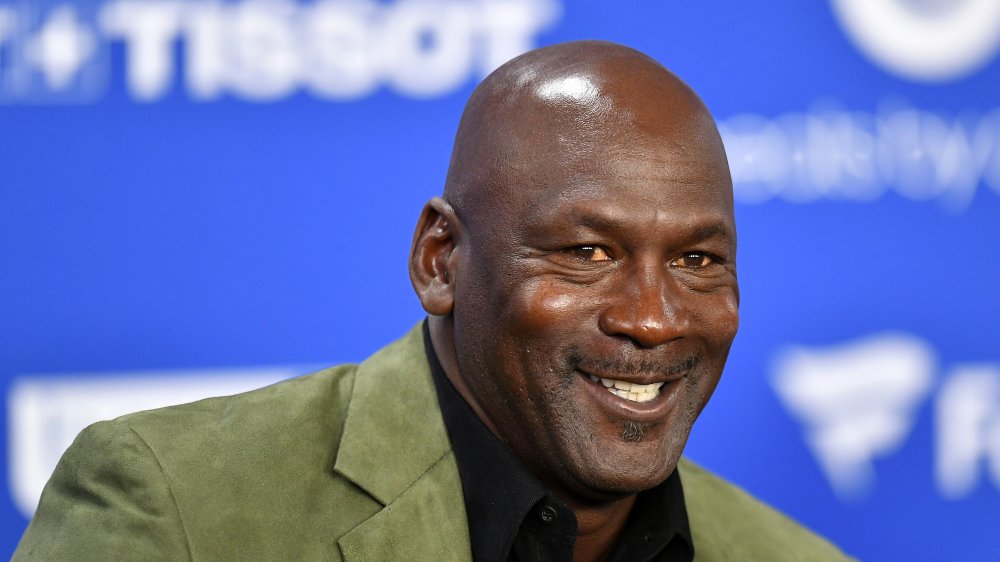 Aurelien Meunier/Getty Images
The '90s were dominated by three things: flannel, heavy lipliner, and Michael Jordan. His skills and commitment on the basketball court gave America a hero to cheer for and bond over. The five-time MVP and Olympic gold medalist made big moves off the court as well (via Biography). He starred in many high-profile commercials and Hollywood blockbusters, such as Space Jam (via IMDb). Jordan also achieved fashion-icon status by designing and marketing his eponymous, bestselling sneakers. It's no wonder we are mega-curious about his offspring.
The five winners of the genetic jackpot are named Jeffrey, Marcus, and Jasmine with his ex-wife, Juanita Vanoy; and twins Victoria and Ysabel with his second wife, Yvette Prieto. Funny enough, it's the exact number needed on the court to make up a basketball team. Sadly, a traveling team made up of Jordan's heirs is just a dream, but the eldest kids already are pretty cool professionals.
Michael Jordan's sons are businessmen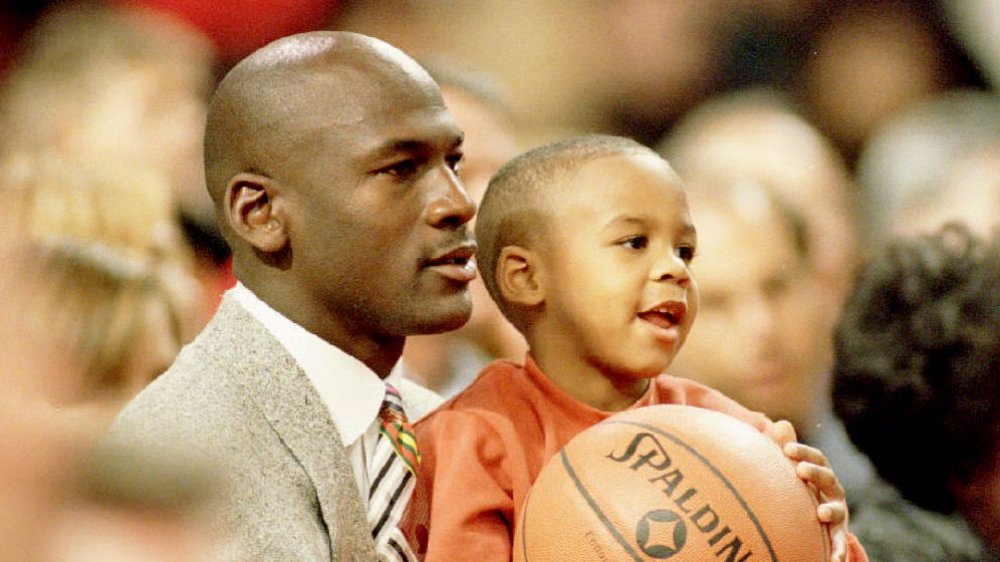 Eugene Garcia/Getty Images
The oldest of the five, Jeffery M. Jordan, 31, has made a name for himself in the business world. Jeffery tells Forbes, "Currently, I lead brand digital innovation for Jordan — I conceptualize and test new technologies, trends, platforms (such as Esports, Podcasts/Audio content, etc.) to enhance the marketing power and the cohesiveness of our marketing campaigns." It sounds like the oldest of the brood has found a way outside of basketball to carry on the legacy of success.
The second oldest, Marcus Jordan, 29, has taken the fashion route. Marcus is the owner of an online boutique called the Trophy Room. In an interview with the Chicago Sun Times, Marcus describes the uniqueness of his store claiming, "Trophy Room is inspired by the trophy room that was in our house growing up. It was centrally located and was a spot where everyone wanted to hang out. Anytime we won an award, my dad would put our trophies in there among his. So it really just inspired us as kids to go out and do our own thing and earn our own accolades." Way to flex your childhood memories into a business Marcus.
Michael Jordan's eldest daughter is a career woman and mom
Michael Jordan's daughter, Jasmine Jordan, 27, continues the trend and works on the marketing side of the Jordan brand in the sports fashion industry. Jasmine tells Undefeated, "I'm most proud of the growth in our women's division. We didn't have women's footwear or apparel for a few years." Constant growth seems to be a trend among this clan. Jasmine is also the first of Jordan's children to give him a new title, as Grandpa. She gave birth to her son, Rakeem, in 2019.
Identical twins Ysabel and Victoria were born in 2014, and the six-year-olds are currently living an understandably private childhood. Though they have yet to show their career ambitions, it is an excellent guess they will follow their siblings' footsteps and make a name for themselves and enhance the Jordan brand.