The FDA May Approve A COVID-19 Vaccine Before Trials Are Complete. Here's What You Need To Know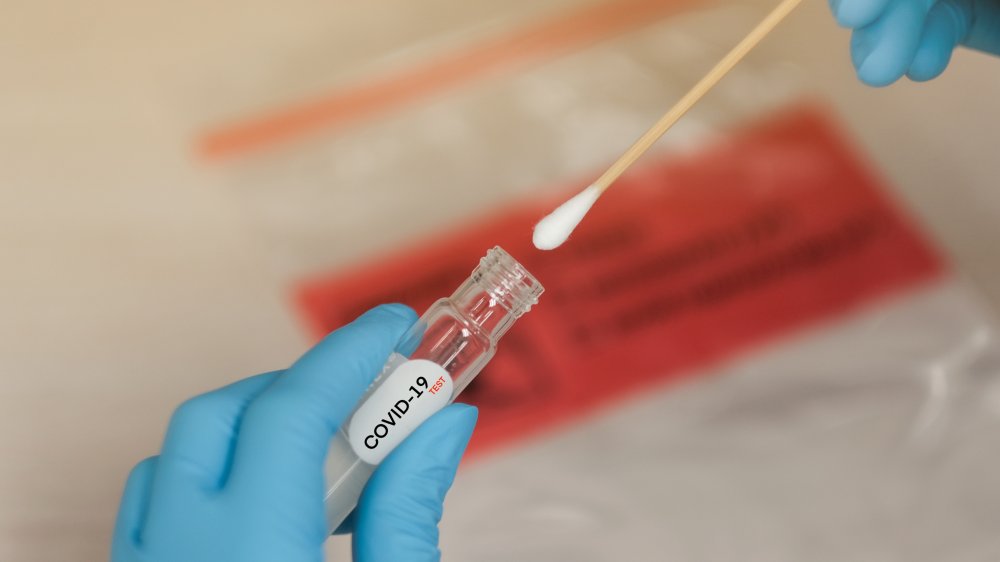 Shutterstock
With six million active cases and more than 180,000 deaths arising from COVID-19, as well as historic 32.9 percent economic contraction (via NPR), it's no wonder that the government is scanning the horizon for signs of relief. But what is the FDA willing to do to fast-track a vaccine?
FDA chief Stephen Hahn tells the Financial Times that the agency is ready to clear a vaccine for use before phase three trials are completed, if the benefits outweighed the risks. "It is up to the sponsor [vaccine developer] to apply for authorization or approval, and we make an adjudication of their application," Hahn says. "If they do that before the end of phase three, we may find that appropriate. We may find that inappropriate, we will make a determination."
The World Economic Forum says there is a five-stage process in the development of vaccines. The first two stages involve discovery and pre-clinical research — with phase one addressing safety concerns, and phase two looking at whether the vaccine triggers an immune response in the body. Phase three addresses whether it protects against the disease and normally takes two to four years. And finally, phase four involves a regulatory review, which can take an additional two years; phase five is the manufacturing and delivery stage.
Vaccines typically need years to be developed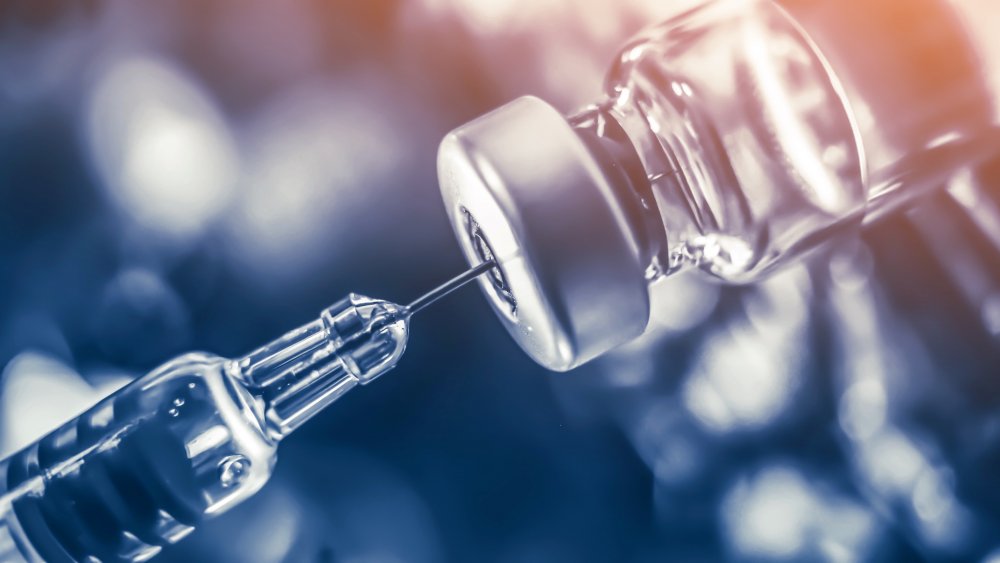 Shutterstock
Never in the history of medicine has a vaccine been produced as quickly as this one; the mumps vaccine was developed in four years and even then it leaned on medical advancements that had been developed during the 1940s and 1950s (via History). There are still no vaccines for diseases that are similar to COVID-19, like SARS, which triggered an epidemic in 2003, and MERS, which sickened people in a smaller outbreak in 2012 (via Medical News Today).
There are risks involved in speeding up the development of a COVID-19 vaccine because most of the technologies used to make it are new. Canadian viral immunologist Byram Bridle, who has received funding to develop a COVID vaccine says: "Developing a vaccine in about a year is unprecedented. As a scientist with expertise in the field I am personally concerned that conducting science too fast could risk compromising the rigor needed to properly assess vaccines. A vaccine that is ineffective and/or unsafe will not be useful" (via Chemistry World).
One of the biggest concerns is that a fast-track vaccine will trigger unforeseen problems. If a billion people are vaccinated and one in 10,000 people suffer from side effects, that means 100,000 would react negatively to the vaccine. It was already reported that four out of 45 persons who took part in one vaccine trial suffered what were considered to be "medically significant adverse effects."
Dr. Anthony Fauci questions the fast-tracking of any vaccine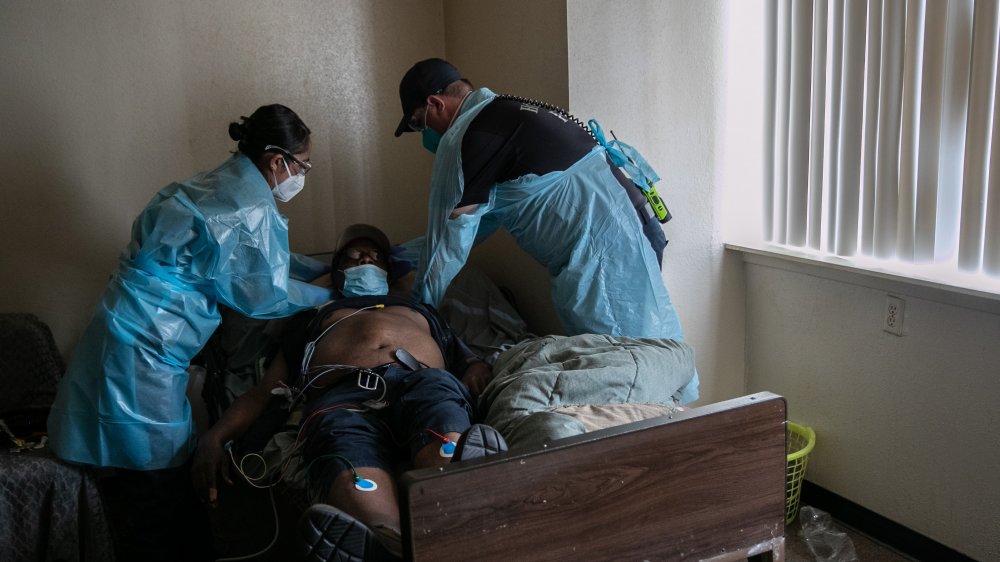 John Moore/Getty Images
If the U.S. clears a vaccine for use, it wouldn't be the first country to do so, as China and Russia have already approved vaccines before phase three trials were completed. But they have come under plenty of criticism from medical authorities, including pandemic expert Dr. Anthony Fauci who told ABC: "If we wanted to take the chance of hurting a lot of people, or giving them something that doesn't work, we could start doing this, you know, next week if we wanted to. But that's not the way it works."
Hahn insists that the situation in Russia and China cannot be compared to the U.S., because: "Our emergency use authorization is not the same as a full approval. The legal, medical and scientific standard for that is that the benefit outweighs the risk in a public health emergency." He also promised that any decision to rush a vaccine wouldn't be undertaken for political reasons. "We have a convergence of the Covid-19 pandemic with the political season, and we're just going to have to get through that and stick to our core principles," he said. "This is going to be a science, medicine, data decision. This is not going to be a political decision," he tells the Financial Times.