Jonathan Scott Is Unrecognizable In Instagram Throwback Photos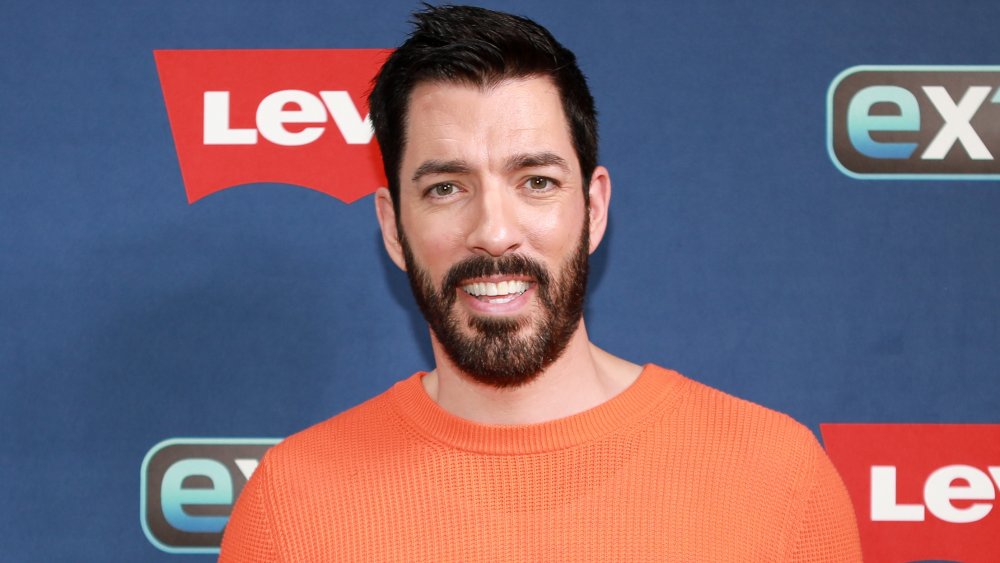 Jason Mendez/Getty Images
This is Jonathan Scott like you've never seen him before. The Property Brothers star recently gifted fans with some pretty magical shots of him in his younger years. In one, he can be seen levitating a retro cell phone — the massive kind with a pull-out antenna. In another, he can be seen holding a fanned out deck of cards.
"I've #GotTheMagic," Jonathan wrote in the caption of the throwback pics on Instagram. "Transforming kitchens isn't the only kinda magic I do! I started doing magic as a kid and still love it to this day. Let me know if you wanna see a trick or two."
While Jonathan may be unrecognizable in the pics, dedicated Property Brothers fans will know how much the reality star loves magic. He's spoken about his passion for it before, and revealed in the memoir he co-wrote with his brother, Drew Scott, that he even pursued magic as a career.
Jonathan Scott has always loved magic
"At 16, I won 3rd Best Stage Performer in the Pacific Coast Association of Magicians magic competition," Jonathan wrote in It Takes Two: Our Story. "That's right: I was officially an Olympian of magic. Well, in my head, at least."
He even changed his name for his magic career. Jonathan was born John Ian Scott, but later legally changed his name to Jonathan Silver Scott after using Jonathan Silver as his stage name. Unfortunately, his magic career didn't work out. After his trailer — which was filled with expensive props — was stolen, Jonathan Scott found himself in so much debt that he was forced to file for bankruptcy. "I will admit today, I think it was the worst mistake, financially, of my life because I think that I really could've held out and over maybe five or six years paid that off," he told People (via PopSugar). "But I was extremely depressed and financial problems are one of the biggest causes of depression."
At least there was a silver lining for Jonathan Silver. While his magic career was over, after he filed for bankruptcy, he and Drew started thinking about turning real estate into a full time career.