Michael B. Jordan Breaks His Silence On Chadwick Boseman With A Heartbreaking Tribute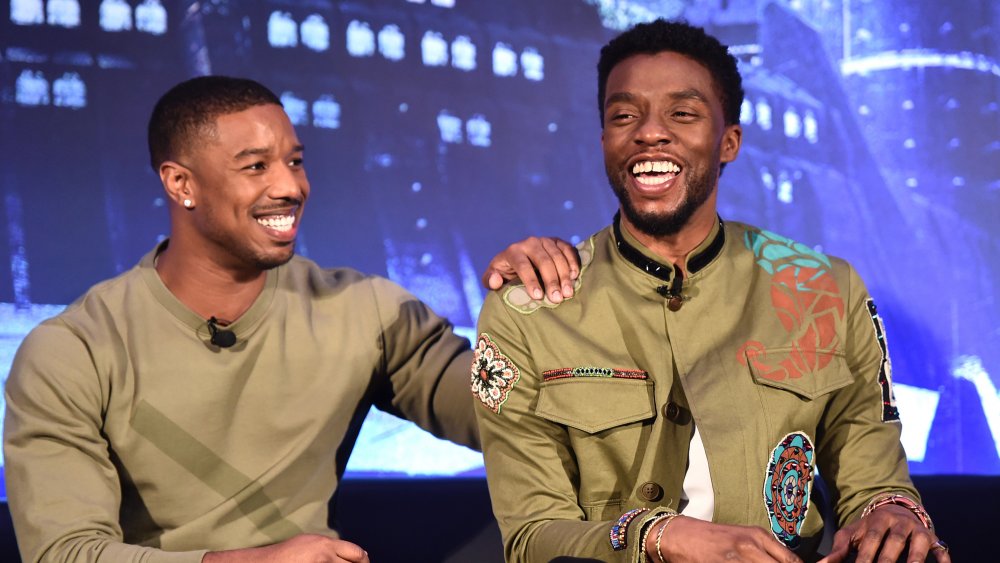 Alberto E. Rodriguez/Getty Images
When Chadwick Boseman tragically passed away after a four-year battle with colon cancer, his friends and collaborators were quick to post their condolences and express their admiration for the talented actor. Barack and Michelle Obama were among those posting tributes to Boseman, with the former president writing, "To be young, gifted, and Black; to use that power to give [children] heroes to look up to; to do it all while in pain – what a use of his years" (via People).
Not everyone responded to the announcement immediately. Boseman's Black Panther co-star, Michael B. Jordan, took some time to collect his thoughts before he commented on social media. Last night, Jordan shared an emotional Instagram post memorializing his friend. "I've been trying to find the words, but nothing comes close to how I feel," Jordan wrote. "I've been reflecting on every moment, every conversation, every laugh, every disagreement, every hug ... everything." Jordan interspersed his memories with the repeated reflection, "I wish we had more time."
Michael B. Jordan reflects on his long relationship with Chadwick Boseman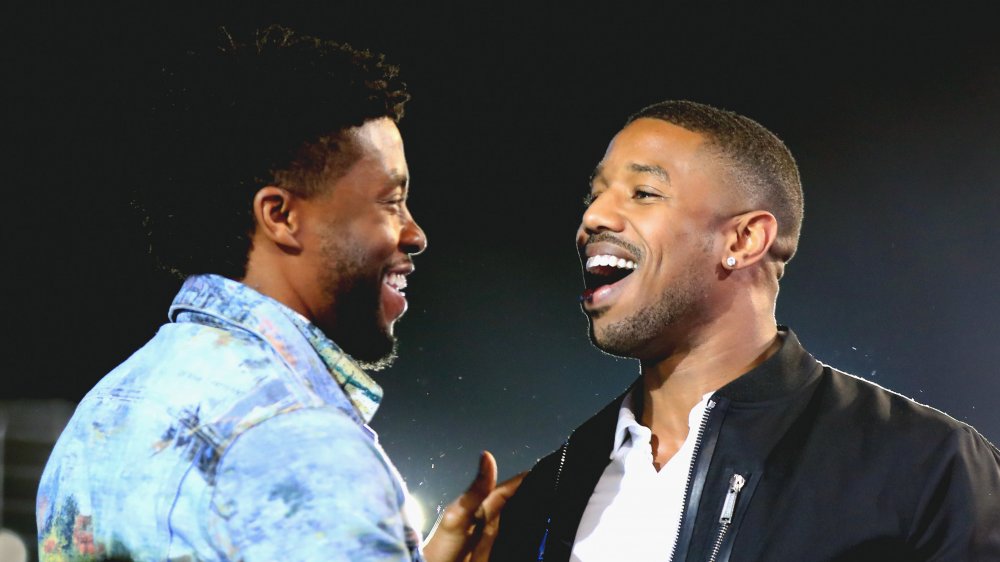 Chris Polk/vmn18/Getty Images
"One of the last times we spoke, you said we were forever linked, and now the truth of that means more to me than ever," Jordan wrote. Jordan reflected on how one of his first roles on the soap opera All My Children was previously played by Boseman. Boseman was fired from the show for pushing back on its portrayal of a troubled Black teenager. Jordan, who was just 16 at the time, replaced him; thankfully, the show took some of Boseman's notes on the character. 
Jordan addressed that recasting in his post, writing, "You showed me how to be better, honor purpose, and create legacy. And whether you've known it or not ... I've been watching, learning and constantly motivated by your greatness." As both actors' careers grew, they became close, and Jordan referred to Boseman as "my big brother." Jordan completed his emotional post by referencing one of the most memorable moments from Black Panther. "'Is this your king!?' Yes. he. is! Rest In Power Brother."