Why Nick Viall And Vanessa Grimaldi Really Broke Up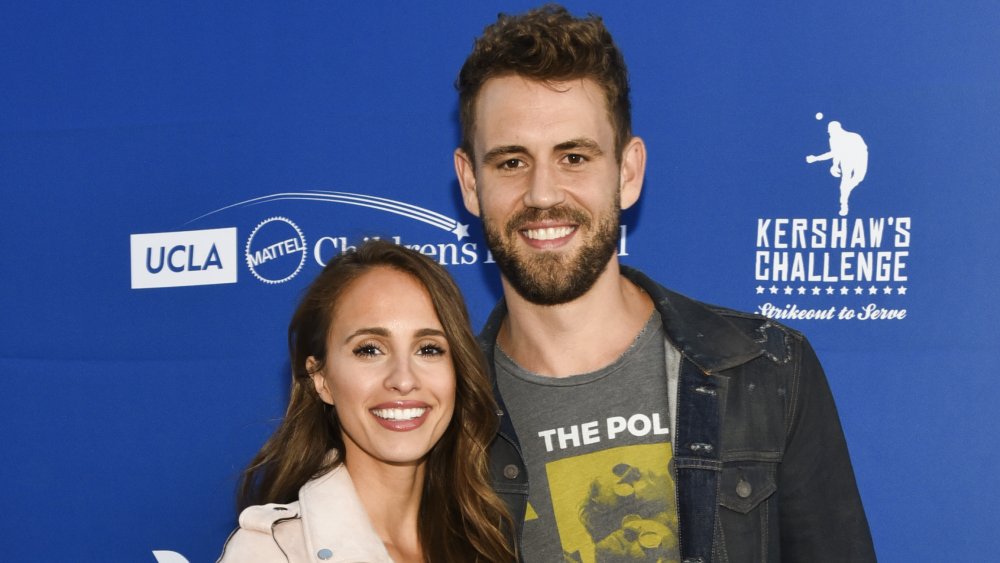 Rodin Eckenroth/Getty Images
For a brief time, it looked like Nick VIall and Vanessa Grimaldi would be one of the few Bachelor couples to make it to the altar. Sadly, the relationship didn't work out, and they split just a few months after getting engaged on The Bachelor in 2017.
Now, the two are opening up about their split. On Nick's Patreon series, Nick V Talks Trash TV (via Us Weekly), the two revealed that they did do their best to make the relationship work, and went to couples therapy to try to work out their differences. "Coming off of the show, it was f****** hard," Vanessa told her ex on the show. "I don't even know if you know this but I would lock myself in the bathroom, just turn the shower on and cry for hours. I'm pretty sure I went through states of depression ... while we were living together in downtown L.A., while you were on Dancing With the Stars."
Nick said, "You were crying in the shower and I was just sitting for hours at the gym, sighing, huffing and puffing. I wasn't even working out, I was just sitting there stressed out."
Nick Viall and Vanessa Grimaldi had some major differences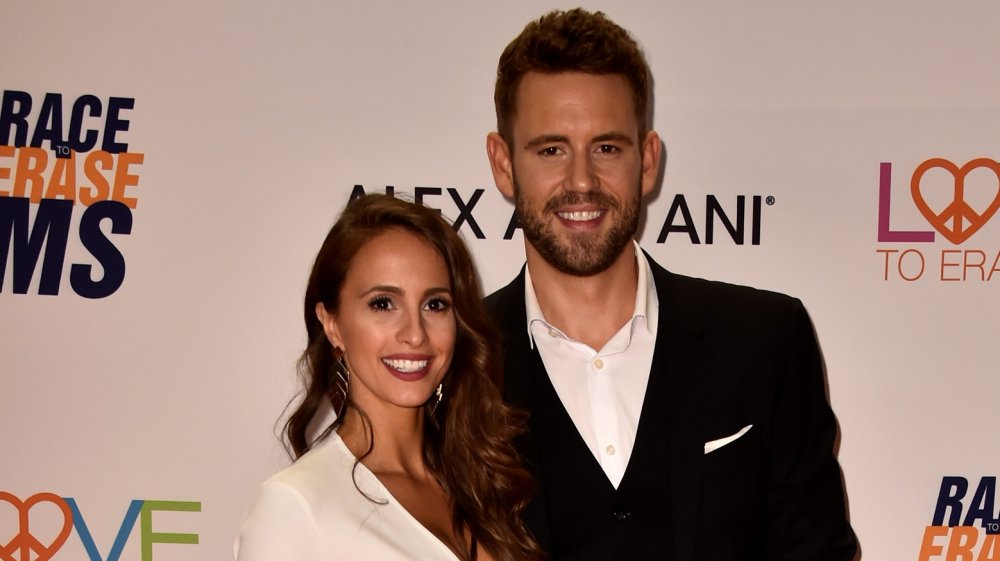 Alberto E. Rodriguez/Getty Images
While it might seem like Nick and Vanessa's romance had trouble surviving once they left the set of The Bachelor and returned to the real world, the former couple admitted that things were rocky even on the show. Vanessa was upset at never being given a group date rose. Nick said he knew early on that he wanted to pick Vanessa, but that he never told her during filming. He revealed to her on the show that he "thought that would f*** with you even more."
Vanessa previously revealed on the Let's Talk About it With Taylor Nolan podcast (via Us Weekly) that she didn't want Nick to propose on the show, telling him she thought it would be "more meaningful" to "get to know each other" better.
Ultimately, Vanessa and Nick were just too different. "We were two puzzle pieces that just didn't fit," said Vanessa on Nick V Talks Trash TV.