The Truth About Mariah Carey's Relationship With Derek Jeter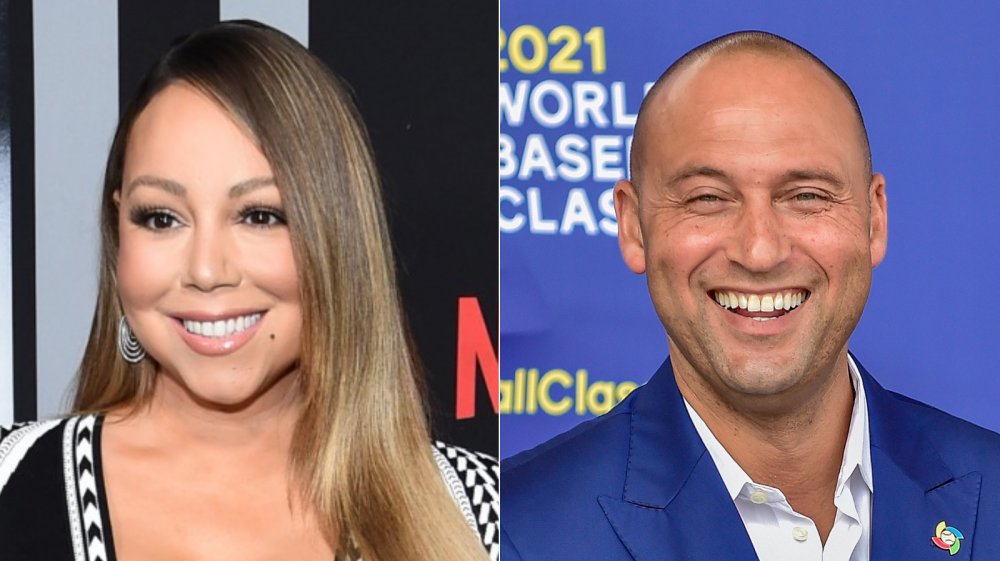 Jamie Mccarthy, Eric Espada/Getty Images
In the grand scheme of things, 1997 wasn't that long ago. In celeb years, though, it seems like an eon has passed. In 1997, Mariah Carey's iconic Christmas song, "All I Want for Christmas Is You" was just three years old (per Rolling Stone). The movie that helped cement it as a Christmas standard, Love Actually, wouldn't come out for another three years. And Carey herself was dating baseball legend Derek Jeter.
Carey is opening up about the romance in her upcoming memoir, The Meaning of Mariah Carey, which she recently discussed with Vulture. The book dives into details about their relationship, like how they started flirting via text towards the end of her marriage to Tommy Mottola. Carey and Mottola split in 1996, and she remembers her difficult time with him as "the Sing Sing days," describing her ex as controlling and herself as "a prisoner."
Carey's life with Mottola was traumatic. In her memoir, she writes about how Mottola controlled her movements. She was constantly watched by security cameras and his security team. "He was like this oppressive humidity," she said.
Mariah Carey wrote two songs about Derek Jeter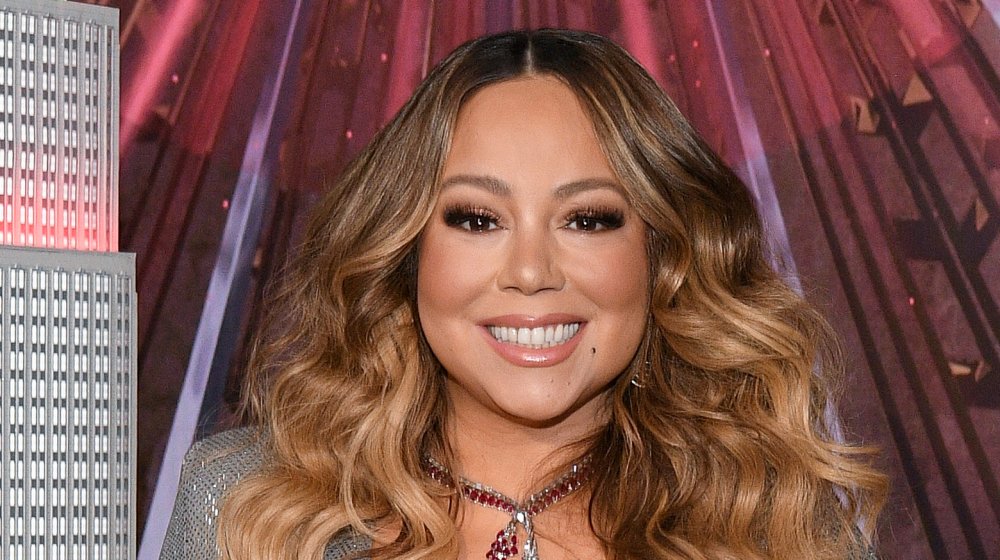 Dia Dipasupil/Getty Images
Her relationship with Jeter brought her hope in that time, and inspired two of her 1997 songs. "I can never forget that moment," she told Vulture of their first kiss on the top of Jeter's apartment building, which inspired the song "The Roof." She added, "I mean, it's not like it was some intensely deep, intellectually stimulating — again, it was a great moment, and it happened in a divine way because it helped me get past living there, in Sing Sing, under those rules and regulations."
"My All" was about risking her life to spend a night with him in Puerto Rico. "I'd risk my life to feel/Your body next to mine/'Cause I can't go on/Living in the memory of our song/I'd give my all for your love tonight," she sings in the song (via Genius).
Unfortunately things between Jeter and Carey didn't work out, and they ended up parting ways in 1998. "The media pressure was just too much for them," Carey's spokesperson, Cindi Berger, told Entertainment Weekly at the time.