Inside Fantasia Barrino's Home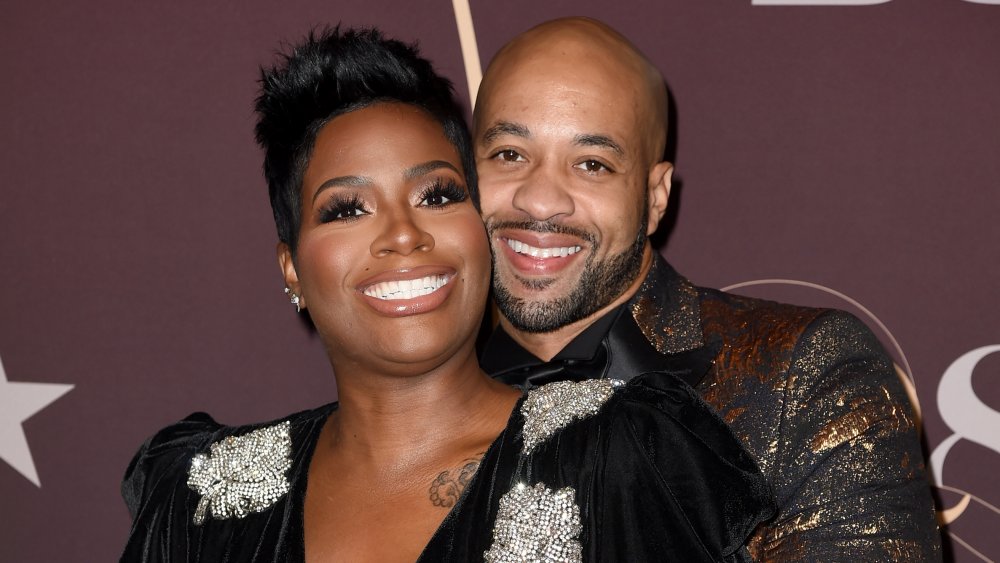 Kevin Winter/Getty Images
If you've been following the rock-soul superstar, Fantasia Barrino for as long as we have, you may have already caught a glimpse inside two of her North Carolina mansions. In 2013, she signed over her $1 million, 6,600 square-foot palace-of-a-house to the bank after failing to pay her mortgage (via New York Post).  According to Variety, that six-bedroom, pond-front house was in the Glynmoor Lakes development, which describes itself as a community of "custom estate homes" with "beautiful lake and golf course views," not far from Four Mile Creek (via Piper Glen). 
Don't worry, she still had another four-bedroom, 4,600 square-foot luxury home to fall back on just over two miles away. It may have been a step down from Glynmoor Lakes, but not by much (via Los Angeles Times). The two-story brick house boasted a screened-in porch with marble-tiled floors and a wooden roof, overlooking half an acre of rolling greens and trees. Inside, Barrino could choose to spend her time in the music room; her bright pink, bedroom-sized walk-in closet; her master bathroom complete with sauna; her black-walled master bedroom with casino-style carpeting; or her modern kitchen finished with stainless steel surfaces (via Los Angeles Times and Realtor.com). But in 2018, Barrino left this house, too, selling it for $465,000, far under the $740,000 dollars that she had purchased it for in 2004. 
So, where do Barrino, her husband Kendall Taylor, and their kids call home these days? 
Fantasia Barrino's newest home is stunning
From her daughter Zion's Instagram, and the virtual concert Barrino gave fans in June 2020 from the music venue The Fillmore Charlotte, it seems the singer still calls Charlotte, North Carolina, her home (via Fox46). And we found enticing hints at what it's like to live in Barrino's current abode. 
Her large, tan-shingled residence is located in a stately neighborhood adorned with traditional, vintage-looking cast-iron street lamps, and impeccably-trimmed shrubbery. Outdoors, she has a pool, deep enough to leap into that, when lit up at night, gives off enchanting, sea-green hues. The pool area boasts wicker furniture, and for hotter days, two covered lounges. 
Different textures of blacks, whites, and golds are the order of the day inside the house. Parts of her interiors have white-marbled walls and floors and ultra-modern fireplaces. There are white carpets accenting other parts of her home. Similar gold accents frame a white-marbled indoor jacuzzi where Barrino's family prepared her Mother's Day celebration. Barrino gives at-home interviews from a large, throne-style armchair, with gold, and black paisley accents. A separate living area is framed with a dark brown leather couch. Finally (because you're naturally wondering how Barrino keeps so fit) it seems she works out in her an at-home gym, complete with an exercise bike and weights.