Inside Martha Stewart's Marriage To Andrew Stewart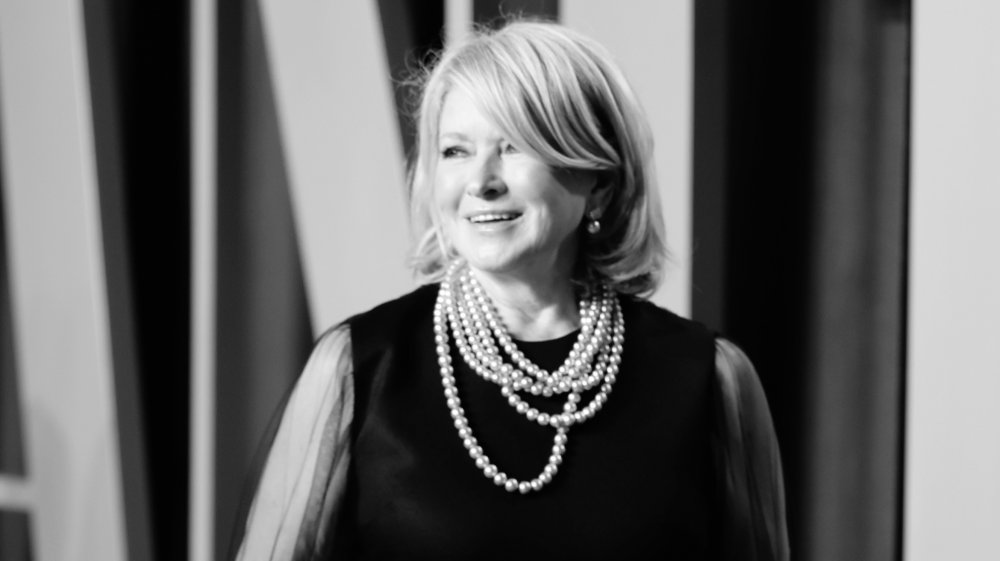 Rich Fury/vf20/Getty Images
They possessed all of the makings of a happy family: She was a part-time model who studied at Barnard College. He went to Yale. She married him in 1961, outfitted in a dress she'd made herself, according to her website. She was lifestyle mogul Martha Stewart. He was publisher Andrew Stewart, her husband of 26 years. This year marks their three-decade split; they've now been divorced longer than they were married. So, what went wrong?
According to best-selling biographer Jerry Oppenheimer, the Stewarts' marriage was wrong from the start (via The New Yorker). Although Martha Stewart has insisted that the divorce was not her choice, Oppenheimer's in-depth biography, Just Desserts: The Unauthorized Biography of Martha Stewart — allegedly sourced from interviews with over 400 people who knew the Stewarts, according to the Chicago Tribune — blames Martha for the dissolution. The book slams her for exploiting her husband's connections in the publishing industry, and for making unrealistic demands: Her wedding ring was too small and she insisted on a bigger one (via the Daily Mail); she kept Andrew waiting at the altar. She once threw a breakfast tray at Andrew's head (via The New York Times). The last straw? She allegedly cheated. And so did he (via Amo Mama).
After Martha Stewart's divorce from Andrew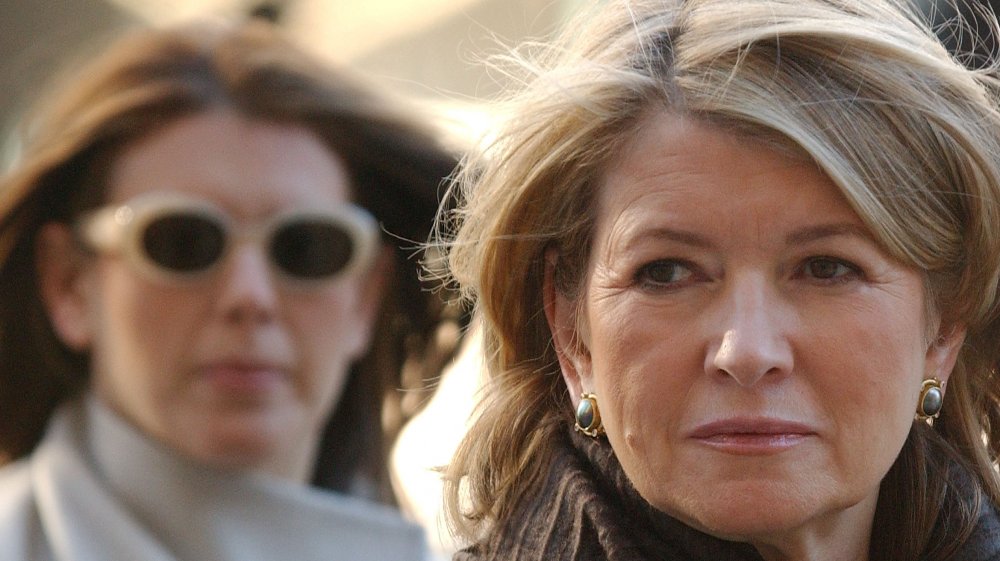 Stephen Chernin/Getty Images
While Oppenheimer's tell-all biography has been criticized for its failure to portray the couple's marriage in a neutral way, according to SF Gate, it seems that many of Stewart's interpersonal relationships have been fraught. According to Business Insider, she's been described by several sources as an out-of-control stickler. In her own book, Stewart's only child, Alexis, described growing up with her as "hell" (via ABC News). 2004 notoriously brought Stewart a prison sentence for insider trading.
Three years after his divorce from Martha, Andrew married a former employee of his ex-wife, who was 21 years her junior (via The New Yorker). Still, despite her marked failures, Martha Stewart continues to find success outside of marriage, due in part to her digital savvy. She's a prolific blogger. Her Instagram accounts boast millions of followers and have endeared her to a new generation of fans. She marked her 79th birthday in July with a luxurious pool selfie. And of her divorce, she's said, "Now, I'm so happy that it happened. It took a long time for me to realize that it freed me to do more things."