This Is What Ayesha Curry Typically Eats In A Day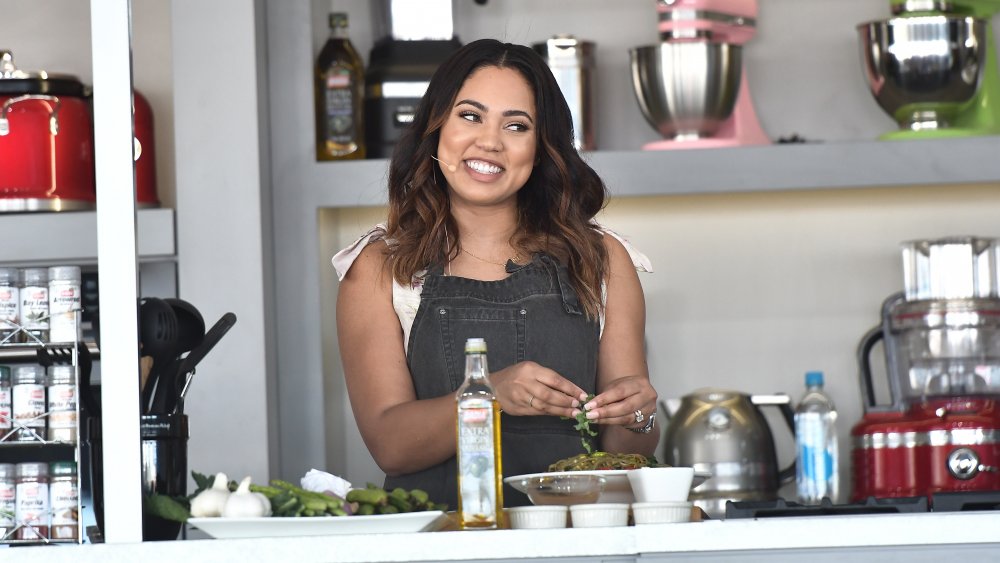 Gustavo Caballero/Getty Images
Ayesha Curry is a mother of three, happily married to NBA legend Steph Curry, and outside of her bustling home life, Curry is a wildly successful cookbook author, restaurateur, meal-kit and cookware entrepreneur, and plenty more besides. Food is, obviously, a massive part of her everyday life. She has her fingers in a ton of different pies — literally. Alongside her many business ventures, Curry is also a No Kid Hungry partner and she somehow finds time to work with her hubby on their joint nonprofit, Eat. Learn. Play, too (via Women's Health).
Her Instagram page, where Curry has over 7 million followers and counting, isn't your typical WAG account either. In keeping with Curry's food-as-love mantra, it's full of positivity, colorful recipes, and inspirational advice for women looking to follow in her footsteps and eat healthier to be happier. This busy working mama's life revolves around food, and that's not a bad thing as far as she's concerned.
Breakfast and snacks are super-healthy for Ayesha Curry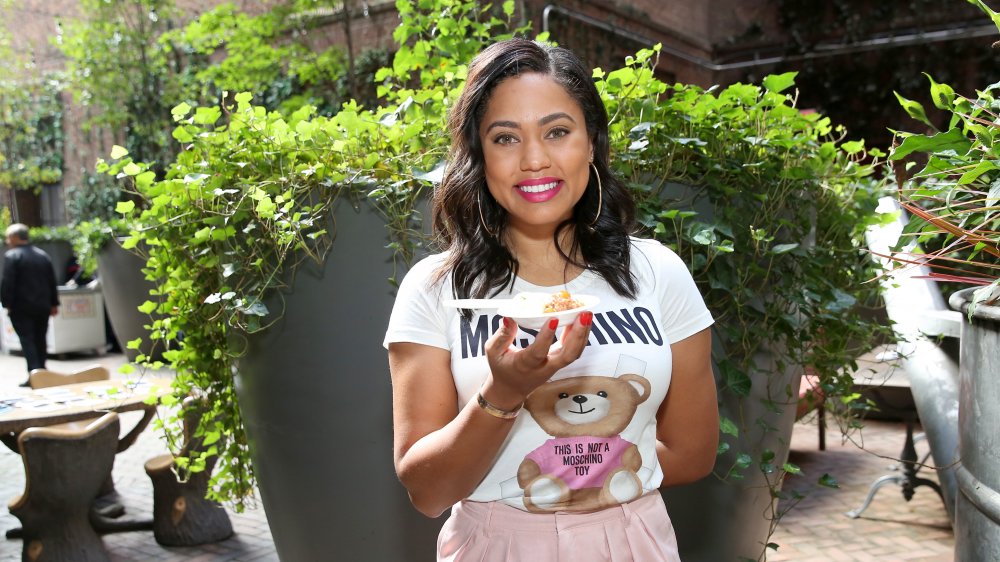 Monica Schipper/Getty Images
Curry recently lost an astonishing 35 pounds but, as she told Women's Health, deprivation had nothing to do with it. "I'm a firm believer in eating what you love. I'm not a dieter. For me, it was really about learning how to exercise portion control and living that 80/20 life," the food entrepreneur explained. Curry wants to feel good on the inside first, which means starting off the day by hydrating. "Typically, I have a glass of hot water with some lemon in it. I love it; it warms me up and makes me feel good," she advised. Next up is bulletproof coffee, made with ghee and a little bit of MCT oil.
Curry will have half an avocado as a snack about an hour later, followed by her early morning workout. Her snacks in general are light — in fact Curry opts mostly for liquids, revealing, "I usually sip on water or herbal tea until dinnertime. ...Anything with lavender and chamomile." Banana chips, half a banana, or jicama are her go-tos otherwise.
Ayesha Curry keeps lunch and dinner light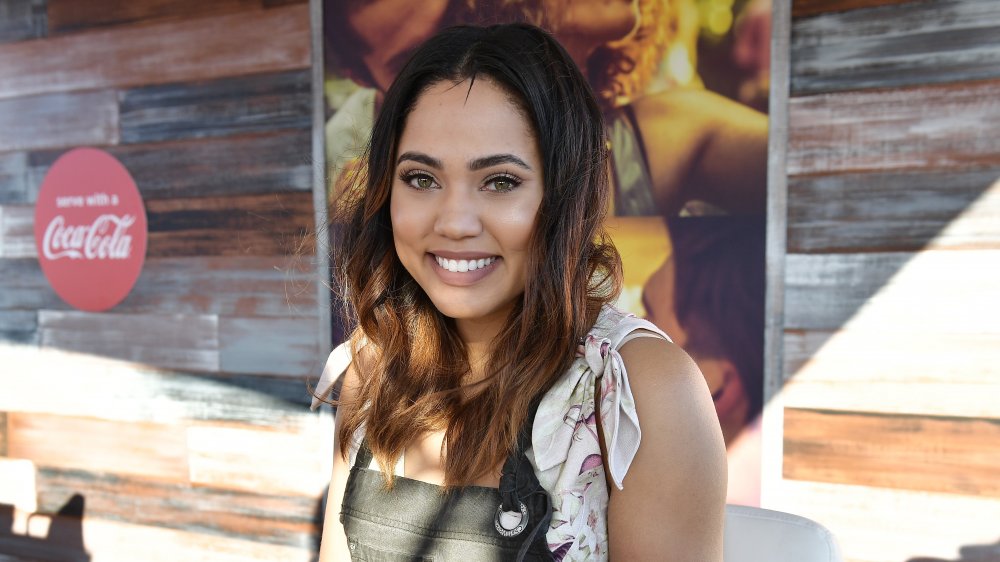 Gustavo Caballero/Getty Images
Lunch is high-protein after her workout, so Curry usually opts for salads with her own dressing. "I've been loving shaved Brussels sprouts, cabbage, and kale with salmon," she explained to Women's Health. For dressing, "I shake up a little bit of maple syrup, olive oil, lemon, and Dijon mustard in a mason jar." Dinner is similarly protein-rich, but Curry doesn't always have time to prepare so often she says, "I just throw everything on the sheet pan and pop it in a high-temp oven."
The family loves green veggies, like Brussels sprouts, asparagus, and broccoli. They love stir-fries, typically with shrimp or turkey, and another homemade sauce over a rice alternative like RightRice, which is made from lentils and chickpeas. Curry doesn't have much of a sweet tooth anymore, but she loves cereal, late-night fruit, or even a small glass of red wine. It's unsurprising Curry is so passionate about what she and her family eats, considering the mother-of-three told Shape, "Food is my passion. It's my love language: It's how I make people happy. It's what I think about every second."