This Is What Your Homemade Lemonade Is Missing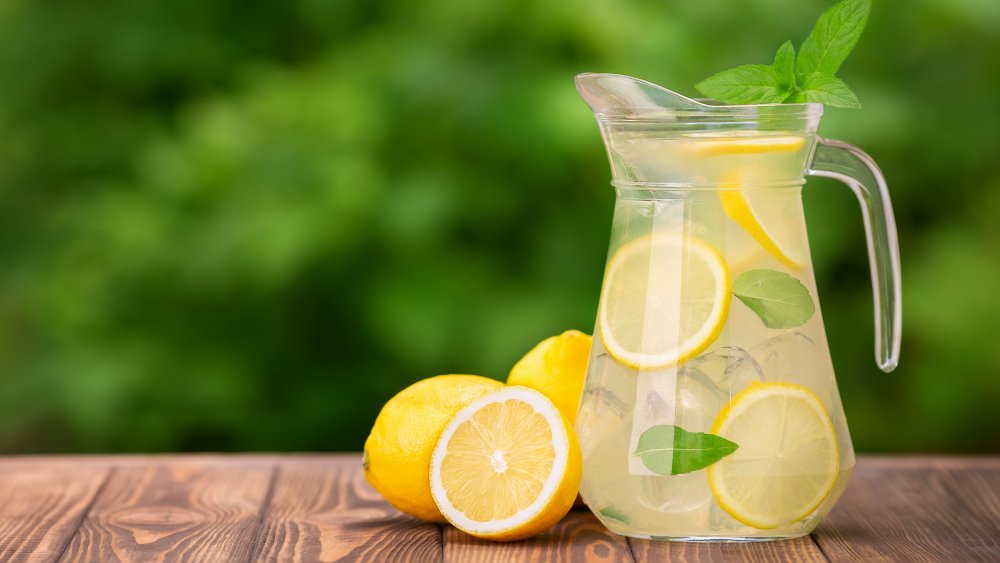 Shutterstock
Beyoncé's grandmother passed down a lemonade recipe to her. Then, Queen Bey named an album after it, thanking her grandmother in an HBO video. "You spun gold out of this hard life. Conjured beauty from the things left behind. Found healing where it did not live. Discovered the antidote in your own kitchen," Beyoncé said (via Vogue). We get it. Homemade lemonade is more than the refreshing drink for sun-splashed porches on time-stopping August afternoons. It can be the sweet and tart story of perseverance and hope. 
That's why you want to make lemonade just right — and there may be one important step you're missing. As Bon Appetit editor Amiel Stanek is happy to tell you, there are two parts to a lemon: the juice and the peel. "And when people squeeze lemons to make lemonade without first figuring out some fun way to use all of that peel, well, I get Sad," wrote Stanek. Listening to the way that Stanek describes lemon peels, we do, too. They're "rich and complex," notes Staneck. "They have all of the bright, brilliant flavor of the citrus with none of the acidity — sultry, mysterious, almost feline." 
Kitchn writer, Amelia Rampe (after experimenting with 10 different homemade lemonade recipes) agreed. Zest, she concluded, will give your lemonade an extra "certain brightness." It's hard to argue with poetry like that. 
Add zest for the perfect homemade lemonade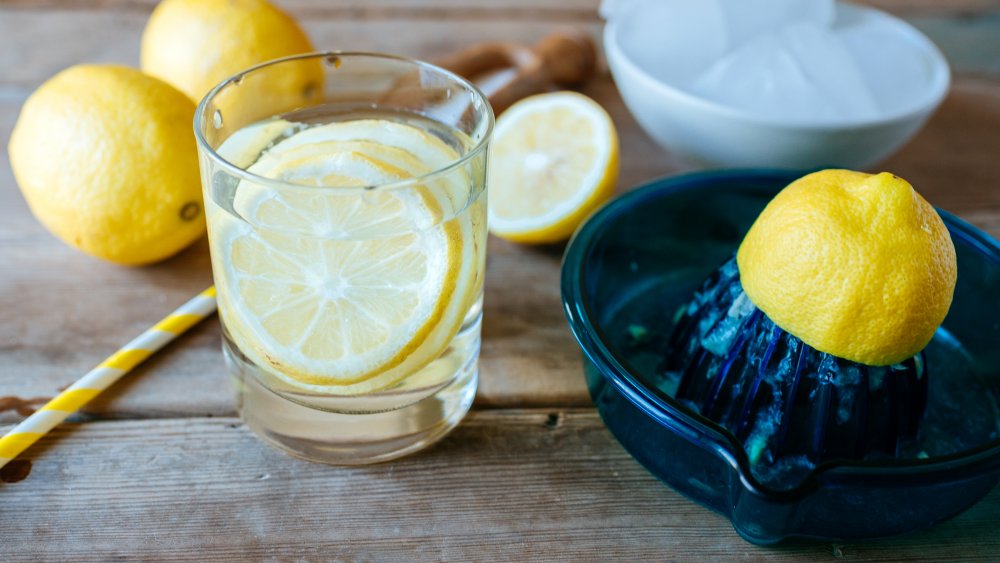 Shutterstock
Got 15 minutes? That's all you really need to make the perfect, zesty lemonade.
Rampe suggests you simply add a bit of lemon zest to Real Simple's lemonade concentrate recipe. To follow this method, all you need to do is make a simple syrup out of 1-1/4 cup boiling water and 2 cups sugar, and combine your sugar syrup with 2-1/2 cups fresh lemon juice. Voila! You've got homemade, lemonade concentrate. 
When you're ready to drink your lemonade, just dilute your concentrate with water. Real Simple recommends adding equal parts to concentrate and water, although Rampe notes that you should probably start with half the water recommended, and then add more, according to taste. Finally, mix in some extra lemon zest to taste. And, remember, if you end up with extra zest, you can always freeze it for later use, or use it to make mouth-watering, candied lemon peels.