Here's Why Publix Employees Are So Friendly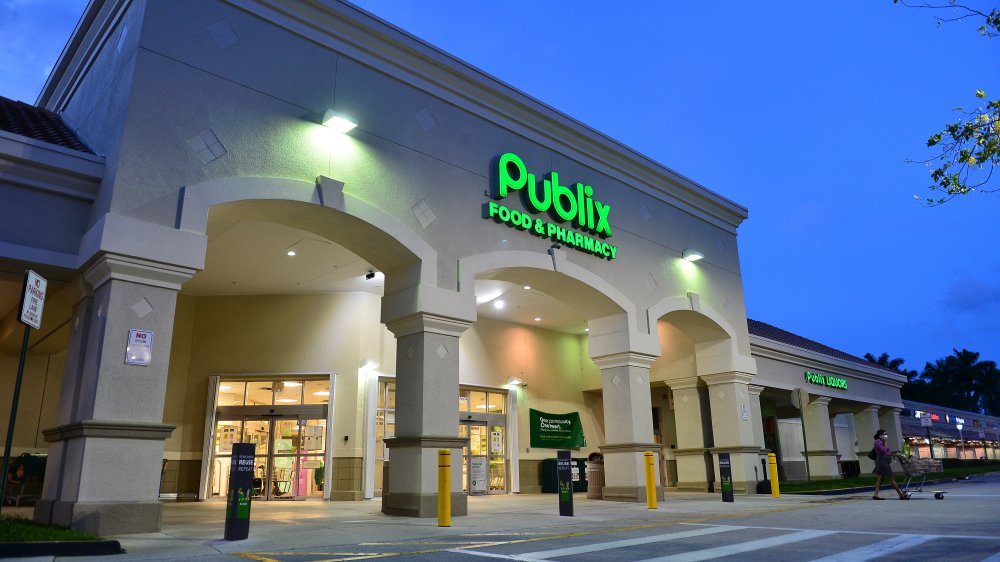 Johnny Louis/Getty Images
Publix has a knack for making customers feel downright pampered. As Kiplinger points out, Publix employees will walk you directly to an item you're searching for rather than just telling you what aisle it's on. They also will usher you towards the shortest checkout line and offer to bring your groceries out to your car. It's as if they barely want you to lift a finger at all in the store, and we have to admit, all that kindness feels good.
Perhaps Publix just fosters a passion for serving others, or maybe they simply want grocery shopping to be less of a chore. But it seems like the employees are really invested in making customers' experiences pleasant, and we can't help but wonder where this dedication comes from. It turns out, there is a good reason behind Publix's top-notch customer service. 
Publix employees are treated well by the company
Anyone who has ever worked in customer service knows it's all too easy to become complacent and a little jaded. Unreasonable demands and expectations or sometimes just the sheer volume of customers to assist in a day can really zap all the energy out of you. The struggle is real — there's even an entire support group on Reddit dedicated to beleaguered customer service workers. But, working for an employer that truly cares about its employees can make all the difference.
Publix has a reputation for being a great place to work. In fact, they're number 39 on Fortune's 100 Best Companies to Work For and number four on Indeed's 2018 Top Workplaces for Best Job Security and Advancement. Per Publix, the company offers employee benefits like healthcare, tuition reimbursement programs, retirement savings plans, and employee discounts. But perhaps the most enticing benefit, and the one that inspires such positive performance in its employees, is Publix's status as an employee-owned company.
Publix employees have a personal interest in the company
Publix's secret to maintaining employees' friendly attitudes may lie in the fact that the staff is personally invested in the success of the company. The retailer's website reveals that Publix is the largest employee-owned company in the U.S. This means employees own shares in the company's stock, and the National Center for Employee Ownership notes this arrangement is a great way to boost company performance.
Publix certainly seems to have benefited from this business model; they rank number 48 on Fortune's Most Admired Companies and they came in at number 10 on a recent retailer preference survey, which evaluated 60 grocery retailers for financial performance and the strongest emotional bond with customers (via Business Insider). The public's high opinion of Publix translates to a nice bottom line (their 2019 sales numbers hit $38.1 billion, per Publix) and the employees get a piece of that pie through profit-sharing, bonuses, and an employee stock ownership plan. With perks like these, it's no wonder Publix employees are so friendly, and we're just happy to be on the receiving end of it.