The Truth About Kelsea Ballerini's Husband Morgan Evans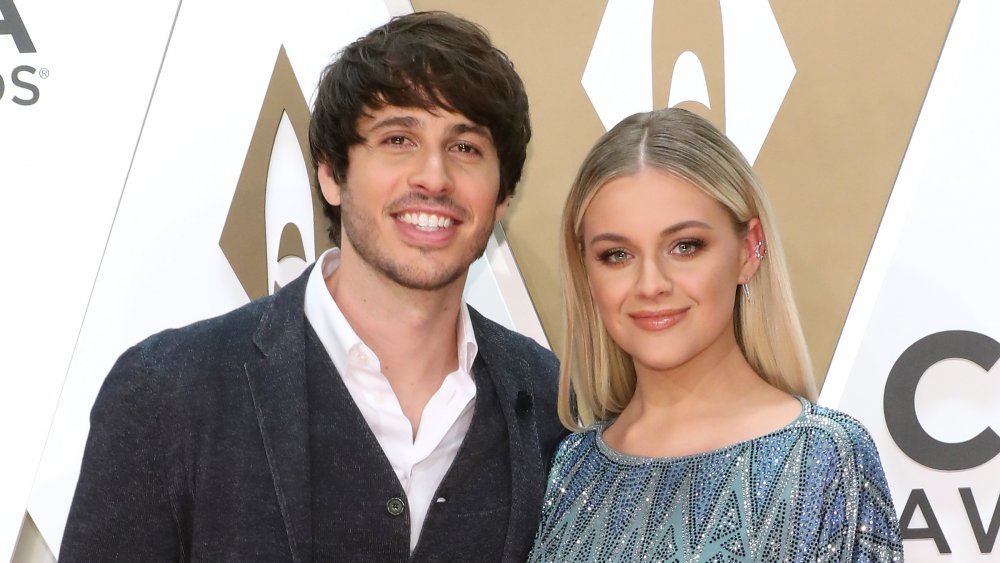 Taylor Hill/Getty Images
Kelsea Ballerini is one of the biggest starts in country right now. Over the past few years, the Tennessean has gone from little-known singer-songwriter to the next Kacey Musgraves. Her latest album, Kelsea, was a critical darling, with Rolling Stone reporting it showed real growth for Ballerini as an artist and boasted little filler over its 13 tracks, which the Academy of Country Music Awards rewarded with a nomination for Female Artist of the Year (via the Academy of Country Music).
In May 2020, we saw Ballerini taking to the hallowed stage of the Grand Ole Opry in Nashville, alongside fellow country star Keith Urban, as reported by The Tennessean. But it wasn't just the two of them, as Ballerini and Urban were also joined by her husband, Morgan Evans, an Australian country musician who's gaining traction in his own right. The couple's love story, naturally, is like a catchy country song come to life.
Kelsea Ballerini knew Morgan Evans was the one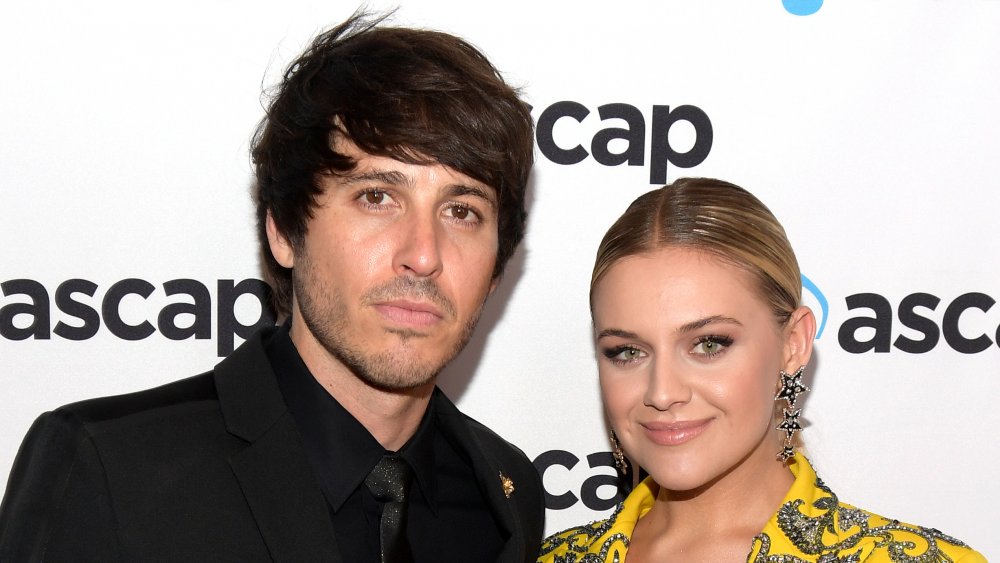 Jason Kempin/Getty Images
As Ballerini recalled to People, she first met Evans when they were hosting Australia's Country Music Channel Awards in 2016. While celebrating with tequila shots at the after party, Ballerini realized there was a spark between them. "I remember taking that shot and putting it down and looking at him like, 'Oh ... he's super-hot.' Later that night he leaned over and asked if he could kiss me, like a proper gentleman, and I said yes," she gushed.
Evans proposed before the year was out, over Christmas vacation, with Ballerini sharing a shot of the two embracing happily on Instagram. "This morning, nine months and 13 days later, he got down on one knee in the kitchen while I was burning pancakes and asked me to marry him," she wrote in the caption. Evans advised People he had the engagement ring custom-made by a designer in Nashville. "I wanted it to be classic and beautiful, like her," he explained.
Kelsea Ballerini and Morgan Evans are making every moment count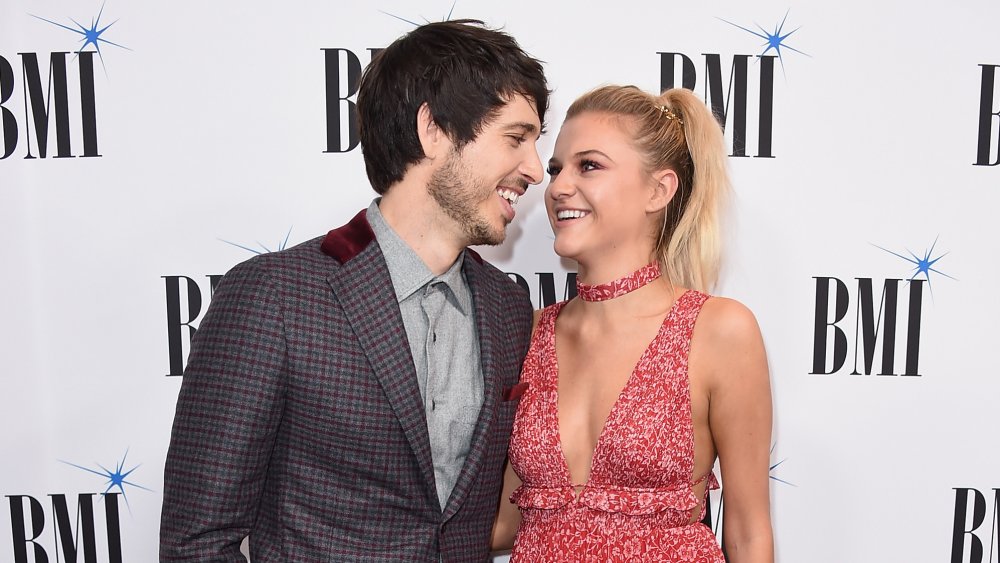 Michael Loccisano/Getty Images
The happy couple tied the knot in Cabo San Lucas, Mexico, in an intimate ceremony surrounded by family and friends, according to People. Naturally, they took tequila shots, with Ballerini noting, "It's a little bit different. But that's how we started." They celebrated two years of wedded bliss in December 2019, with Ballerini writing on Instagram, "I really married up." Evans shared his own post, describing their marriage thus far as "the best two years" of his life.
Although they seem super happy together, Ballerini admitted to Taste of Country that she still struggles to write love songs about Evans, even though he's really good at it. "People are going to think I'm a terrible wife," she joked. Considering they have similar careers, traveling and being apart can be difficult. But Ballerini assured People the setup actually works really well for them. "We get to do what we love, then we get to find time to be with who we love. I think that makes for a really full life — when you can do everything that you want, and then share it with someone," she explained.