Read This Before Using Everything But The Bagel Seasoning From Trader Joe's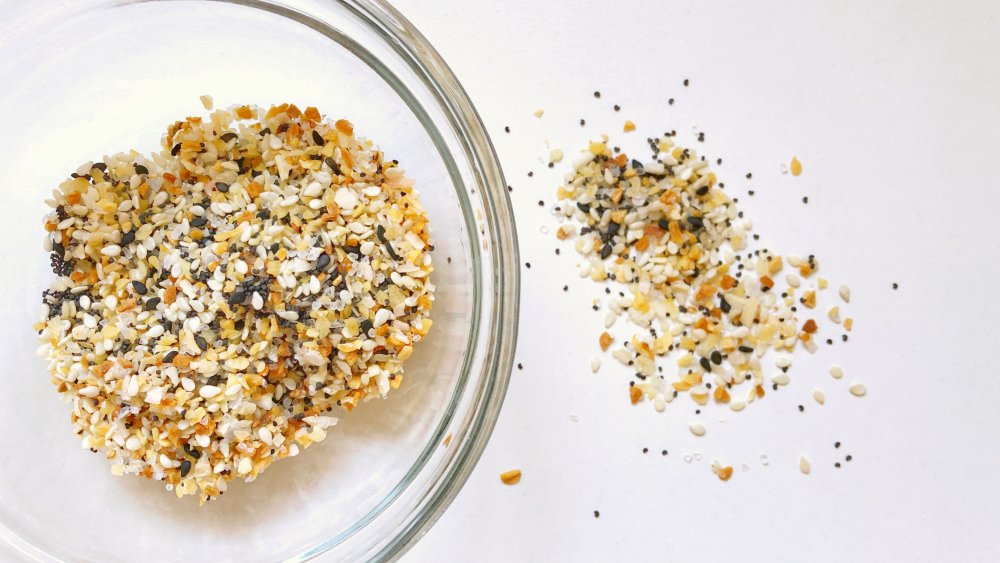 Shutterstock
You know the Everything but the Bagel seasoning at Trader Joe's? The one that can make any food taste a little more like the classic NYC bagel? As tasty as the seasoning can be, you might want to proceed with caution next time you're thinking about using it. According to the Daily Dot, two TikTok users found maggots in their Everything but the Bagel shakers last month. Yep, maggots.
In August, one TikTok user posted a video that will make your blood run cold: Parting the seasoning with a knife, the user exposes a small, translucent crawler creeping through the seeds. "MAGGOT IN TRADER JOES EVERYTHING BAGEL SEASONING," the caption reads. "CHECK URS!"
Another person posted a similar video later that same month (via TikTok). They had already seen videos of maggots in the seasoning, noticed the seasoning was clumping strangely in the container, and thought, "Hmm, that's weird." Sure enough, there was a dead crawler almost identical to the one in the previous video. 
Make your own Everything but the Bagel seasoning for now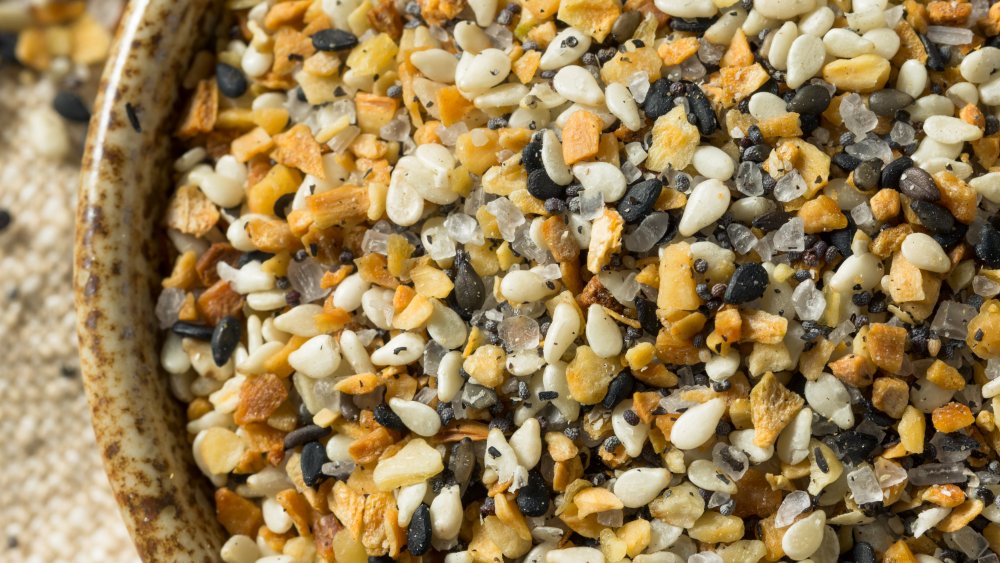 Shutterstock
Have you seen enough? We're willing to guess you're sufficiently grossed out by these videos of Everything but the Bagel seasoning from Trader Joe's and don't want to take the risk of having your own maggot visitors. After all, even if there are none in the container in your pantry, there's no guarantee that it was maggot-free before the batch made it into the container. So, for now, you might want to get your bagel seasoning fix from a different place or even make your own.
If you want to try your hand at a homemade batch, here's an easy recipe from The Edgy Veg: Mix together 1½ tablespoons of poppy seeds, 2 tablespoons of white sesame seeds, 1 tablespoon of black sesame seeds, 1½ tablespoons of dried minced garlic, 1½ tablespoons of dried onion flakes, and 2 teaspoons of flaked sea salt. Then, store it in an airtight, totally critter-proof jar.