Is Kris Jenner Headed To The Real Housewives Of Beverly Hills Post KUWTK?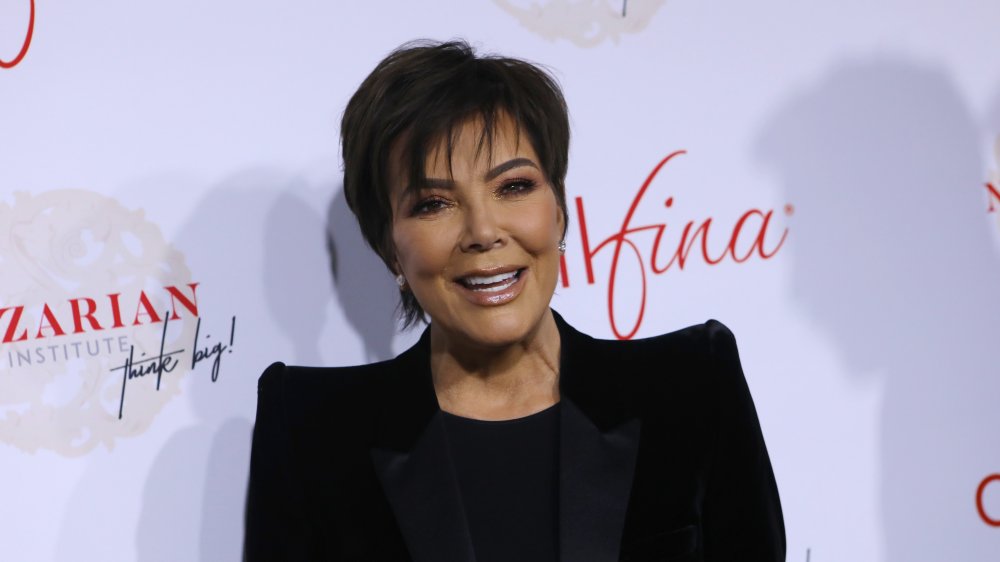 Jc Olivera/Getty Images
It's big news in the reality TV world: Keeping Up With the Kardashians is over after a 14-year-run. Of course, the family will be okay — it's rumored they each made upwards of $900,000 per episode in later seasons! But it must be said that not appearing on a reality show after more than a decade must be a big adjustment. One has to wonder if Kim Kardashian-West, her sisters, and mom Kris Jenner have any plans to film additional spin-off shows (because already we've seen the likes of Kourtney and Kim Take New York). Or, is it possible that a former KUWTK cast member is headed to another well-established reality franchise?
This is precisely the rumor swirling around Kris Jenner, who just may show up on Bravo's Real Housewives of Beverly Hills. According to Page Six, Jenner is close with longtime cast member Kyle Richards. In fact, fans will recall that the mom of six appeared on an episode of RHOBH earlier this season. And Richards herself seemed to confirm the idea was being floated by commenting on a meme that said, "When I see people post about Kris Jenner joining RHOBH. It's not happening." The star responded, "Nooo you never know."
More support for the theory Kris Jenner is about to become a Housewife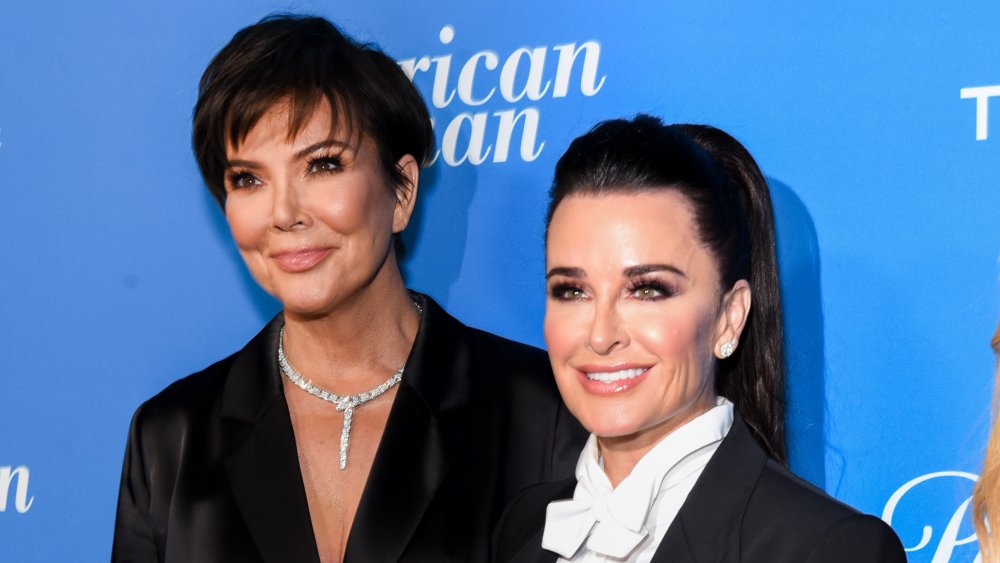 Presley Ann/Getty Images
Cosmopolitan rightly notes that nothing the Kardashians do is by coincidence. It's likely Jenner had her next move in play long before it was announced the iconic reality show that made her famous was going to wrap up in 2021. And fans are here for the idea. In fact, one joked on Twitter, "Bravo removing everyone from the cast of RHOBH so they can afford Kris Jenner." Another fan pledged (in jest of course) to start a Go Fund Me campaign so Bravo can afford Jenner.
The theory that Jenner may join the cast of the show is so prevalent, that a source has already denied it to Entertainment Tonight, telling the outlet the notion is simply "not true." One might argue if rumors are being denied, there must be something to them. Or, it's simply "not true." There's only one way to find out, and that is to wait. We'll either be seeing Jenner on the next season of RHOBH, or certainly we'll catch up with her — and her daughters — on another upcoming show. Because there's no way this is the last fans will see of this TV-ready family.