Trisha Yearwood Reveals The Secret To Her Marriage To Garth Brooks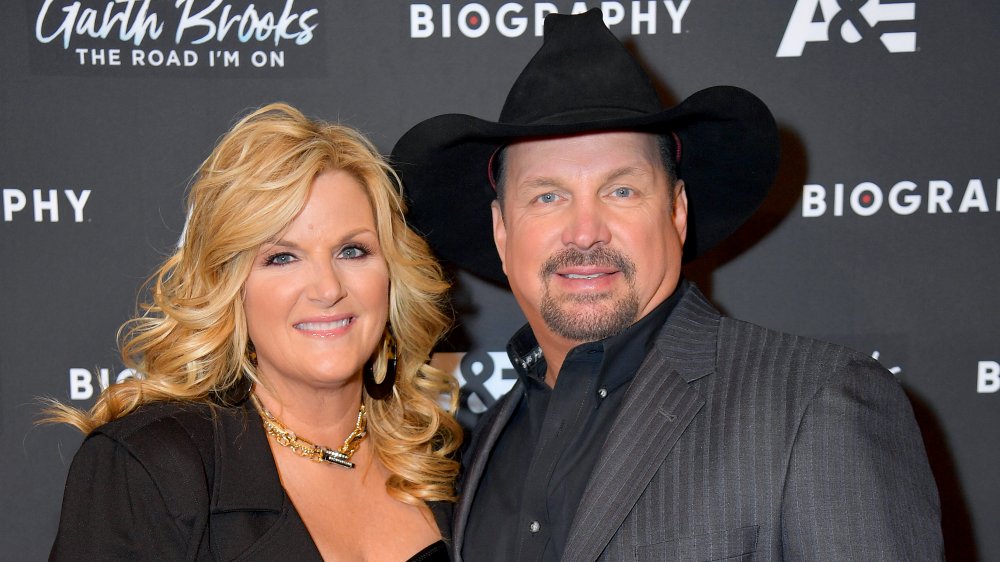 Michael Loccisano/Getty Images
What's the secret to a good marriage? Answers vary, but there are certain couples who are so clearly made for each other that it suggests there must be something magical about their relationships. Trisha Yearwood and Garth Brooks are one such example, a match made in country music heaven that's perfect both on and off the stage. As Biography notes, the two met all the way back in the '80s, before either of them became the icons we know them as today.
However, although there was clearly chemistry between them, it took a while for Yearwood and Brooks to find their way back to each other. Rather than making it a public affair, the country couple allowed their relationship space to blossom in private, not making their first official appearance together until 2002. Brooks proposed to Yearwood just a few years later, in 2005, describing the day to Country Rebel as "one of the greatest in my life." 
Trisha Yearwood and Garth Brooks make each other a priority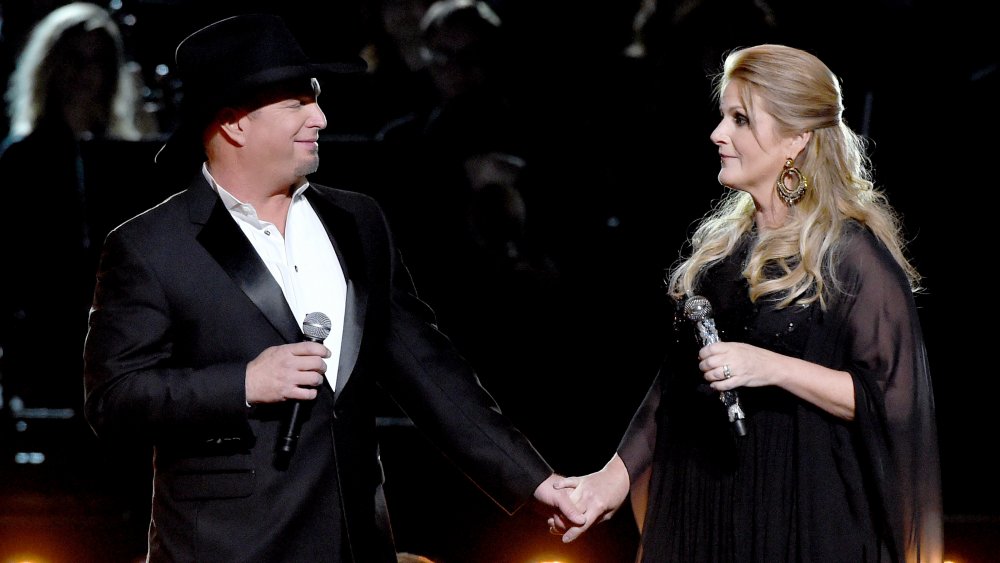 Rick Diamond/Getty Images
Considering they've known each other practically forever, it's not surprising to learn that Yearwood and Brooks remain as committed to each other today as they were when the couple first made it official. In spite of the demands of their world-conquering careers and their family life, the country legends ensure they continue to make each other a priority regardless of what else is going on in their lives. As Yearwood explained in an interview with Good Morning America, "You have to make it a conscious effort to make sure that you put each other first, and we do that, and sometimes it's not easy."
Yearwood advised it's all about compromise, even though it can often be tough to find that balance. However, "We're friends at the end of the day, and we enjoy each other's company and like being together," which naturally makes it easier to prioritize each other.
Trisha Yearwood and Garth Brooks spend quality time together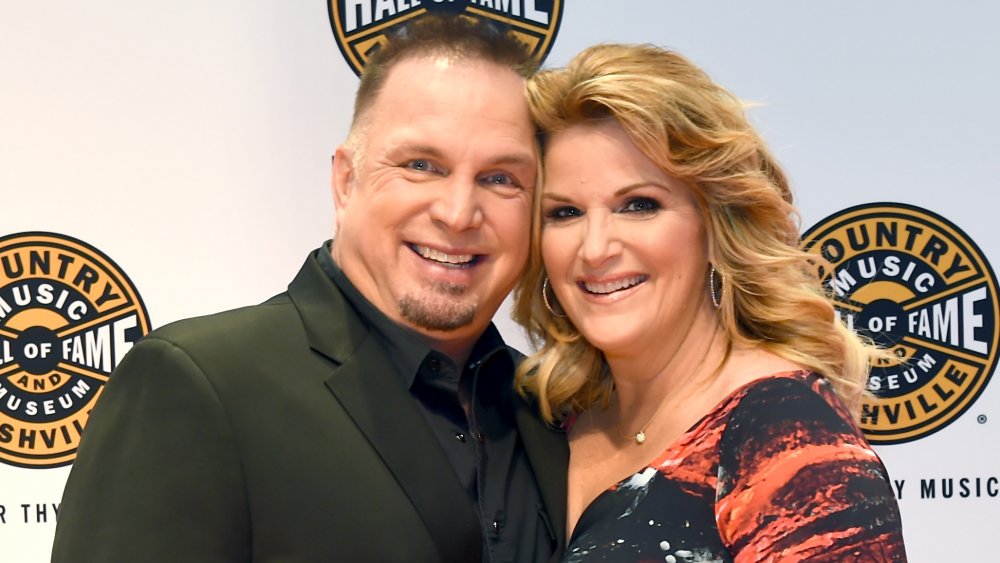 Rick Diamond/Getty Images
In spite of their demanding, and often competing, schedules, Yearwood and Brooks find plenty of opportunities to link up on the road, too. "We tour together, we try to go everywhere together and we really don't spend that much time apart," Yearwood revealed on Live with Kelly in 2016. They've performed together multiple times over the years, whether at awards shows or at home in their private studio, and often sweetly hold hands and show affection while they do.
When either Yearwood or Brooks is performing solo, their spouse is typically watching and cheering them on from the crowd. They frequently dedicate songs to each other, too. Brooks told Extra on the red carpet for the 2018 CMAs that he'd chosen to dedicate "Stronger Than Me" to his wife because, "That's what I'd say to Trisha if I was talented enough to write that." Yearwood described it as a "grand gesture" that made her feel incredibly loved.