Could Your Amazon Power Cord Be A Fire Hazard?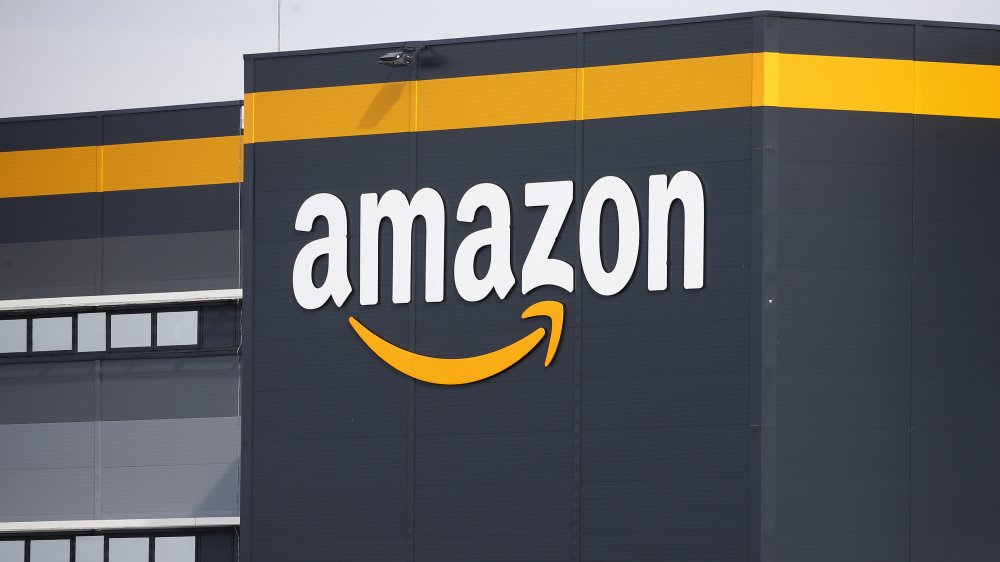 Chesnot/Getty Images
We rely on Amazon to deliver us plenty of things, from school books to office supplies, gadgets to groceries. And while we do carry out due diligence on product reviews before we make our purchases, we're probably just as likely to look at the number of stars a product receives in order to decide whether something is worth buying.
Such is probably the case with AmazonBasics 6-Outlet Surge Protector Power Strip, 790 Joule, which picked up more than 19,000 ratings, 84 percent of which were five stars. But as CNN pointed out, users are now flagging AmazonBasics items over safety concerns — and these complaints are being made both to government regulators and in reviews posted on the product site. Since 2016, at least 1,500 reviews covering items from power cords to phone and battery chargers, describe products sparking, catching fire, melting, smoking, or triggering some kind of electrical malfunction. 
In its report, CNN highlighted several electrical appliances, including three power cords: the power strip mentioned above, the 6-Outlet Surge Protector Power Strip, 200 Joule, and the 3-Outlet Surge Protector with 2 USB Ports.
Negative reviews indicate AmazonBasics power cords could cause a fire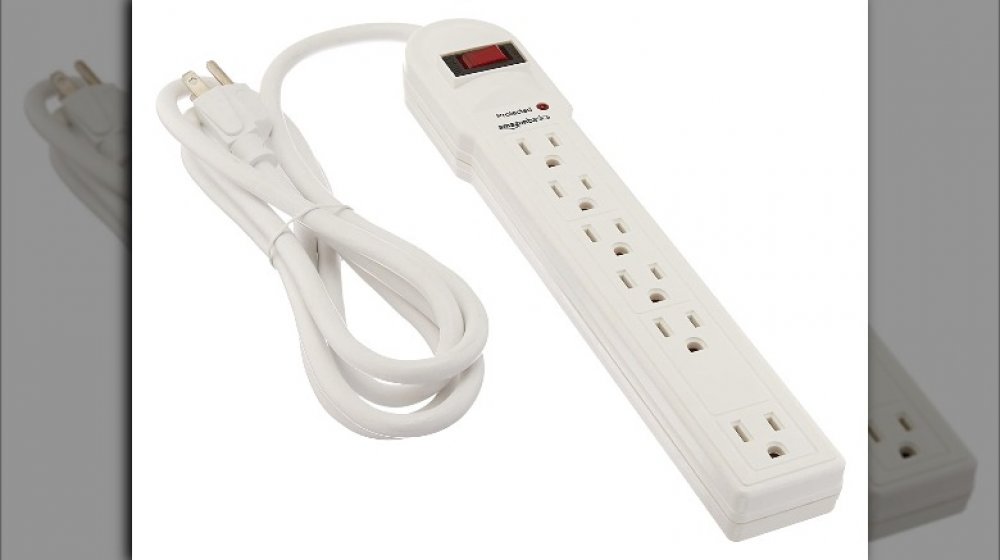 Amazon
A look at the reviews on AmazonBasics 6-Outlet Surge Protector Power Strip, 200 Joule also shows just more than 20,000 product reviews, 81 percent of which had five stars and just two percent had one star. But the product site also shows graphic images of burnt out cords and distressed reviews, one of which was titled "Defective upon delivery, nearly caused a fire," and another titled "Smoke alarm saved us." 
One of these reviewers said: "The first time I plugged this in, it blew a breaker and nearly lit on fire. I'm an electrical engineer by trade and in my professional opinion, these power strips feature a great deal of shoddy craftsmanship ... It's totally unacceptable and dangerous to let products like this out the door. I don't know what manner of QA Amazon requires of its products, but it obviously isn't terribly rigorous. I would warn everyone from purchasing these. If I could give 0 stars I would."
AmazonBasics microwave ovens may be fire hazards, too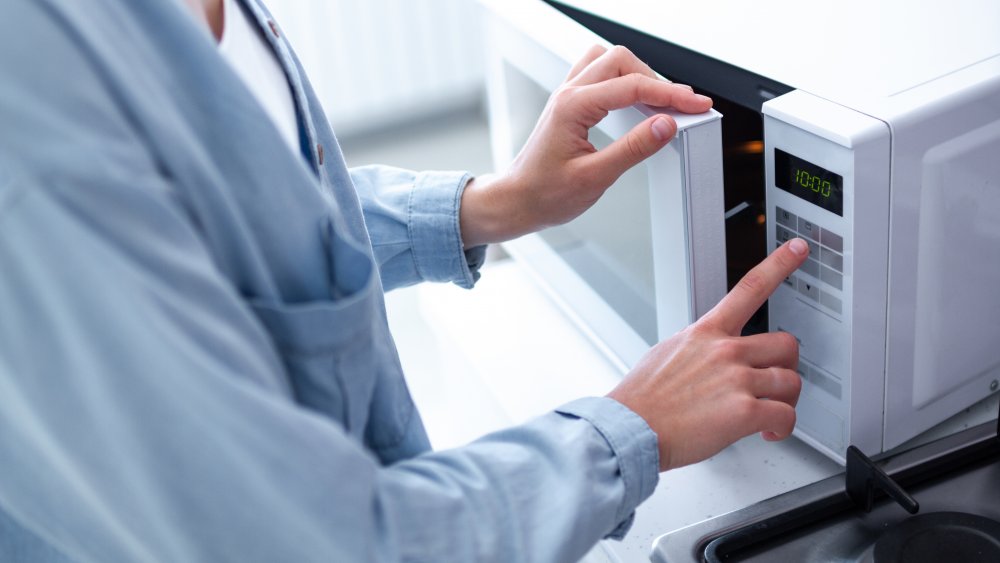 Shutterstock
CNN reported that it picked up two damaged AmazonBasics products — a USB cord and a microwave –  and had both tested at the University of Maryland's Center for Advanced Life Cycle Engineering. While the USB cord was too burnt for research to examine, engineers discovered a design flaw in the damaged microwave oven, which could allow food and grease to collect and cause a fire. 
Engineering professor Michael Pecht, who founded the lab and has helped carry out government safety inspections in the past, told CNN that he is not impressed. "There's a risk in using this machine for sure, and it's a safety risk because this clearly heated up to the extent a fire could occur. This is more than a reliability problem, this is a potential safety problem," he said.
Amazon says its AmazonBasics products are safe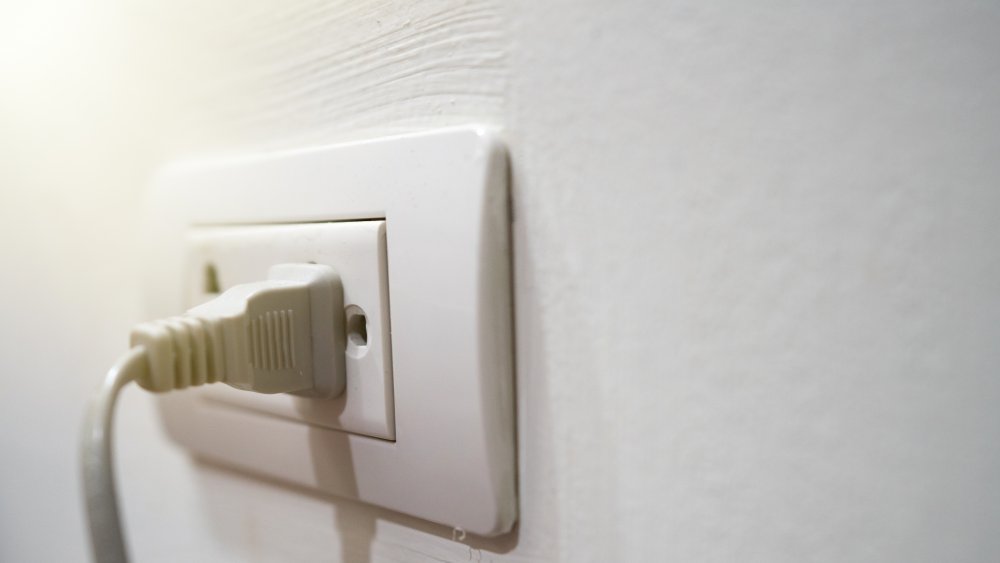 Shutterstock
Amazon has pushed back against the accusations that its AmazonBasics might be problematic. The retailer told The Hill: "We take several steps to ensure our products are safe including rigorous testing by our safety teams and third party labs. The appliance continues to meet or exceed all certification requirements established by the FDA, UL, FCC, Prop 65, and others for safety and functionality." 
Since the CNN piece came out, Amazon also released a blog post explaining the safety measures it undertakes with its AmazonBasics line, stating: "Proactive safety measures begin before any product is physically produced. When we decide to launch a new product, we first thoroughly research the technical standards, as well as compliance and safety requirements for that item or category, and identify additional voluntary quality or safety standards we want to impose ourselves."