Here's How Trisha Yearwood Started Her Career
Terry Wyatt/Getty Images
Trisha Yearwood is a legend in the world of country music. These days she's making more of a name for herself in the cooking world with three cookbooks — her last one was  2015's Trisha's Southern Kitchen – and a fourth book in the works (via PopCulture). She's also all about her family, including her super-star husband, Garth Brooks. It may be all southern cooking and cozy living now, as she reigns supreme in the country world, but Yearwood's start was far from glamorous.
The story of her career begins more than 40 years ago, when a young Yearwood felt a deep interest in music. She recalled: "Music, from the time I was probably about five years old, was my obsession. I was going to say passion, but I really was obsessed; I really didn't want to do anything else" (per Taste of Country). Apparently, her distant plan B was to become an accountant — we think she made the right choice.
Trisha Yearwood learned the music business from the ground up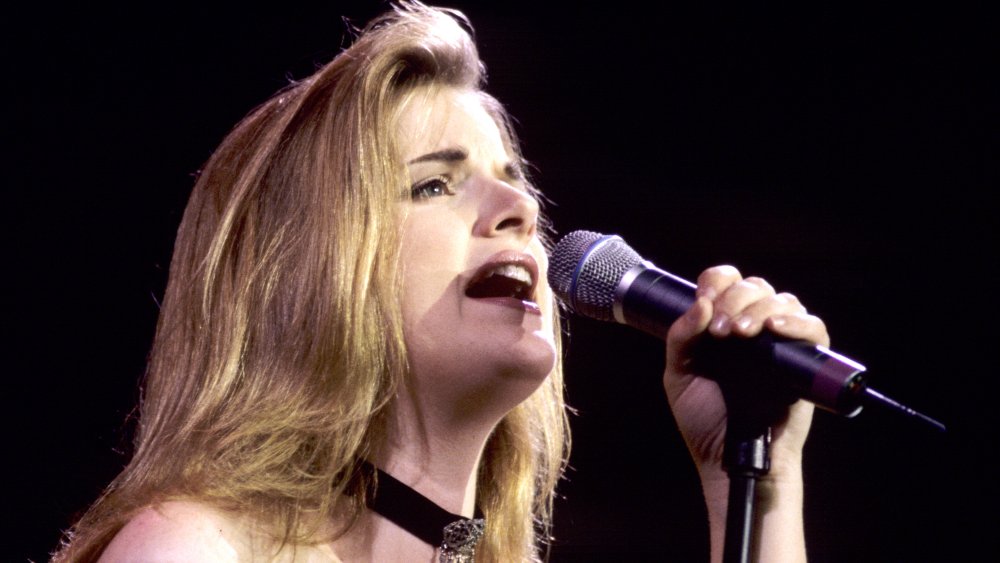 Tim Mosenfelder/Getty Images
After college and a marriage to her first husband, Chris Latham, Yearwood got a n entry-level job working at MTM Records, which was owned by actress Mary Tyler Moore. It was there she learned the ways of the music business (via Taste of Country). It wasn't long before Yearwood realized she needed to make some moves if she wanted her own singing career.
"I got a real job, as a receptionist at a record label, and I started figuring out that if I didn't get aggressive about it, I'd get to be the receptionist forever, Yearwood revealed (via The Boot). "So I started to network a bit, called some writers that I knew. I got work based on the fact that I showed up on time, I worked cheap, I knew the songs when I got there, and I sounded good, and I did my own harmonies for free. So I was pretty good, cheap labor, and reliable."
Trisha Yearwood's hard work launched her to stardom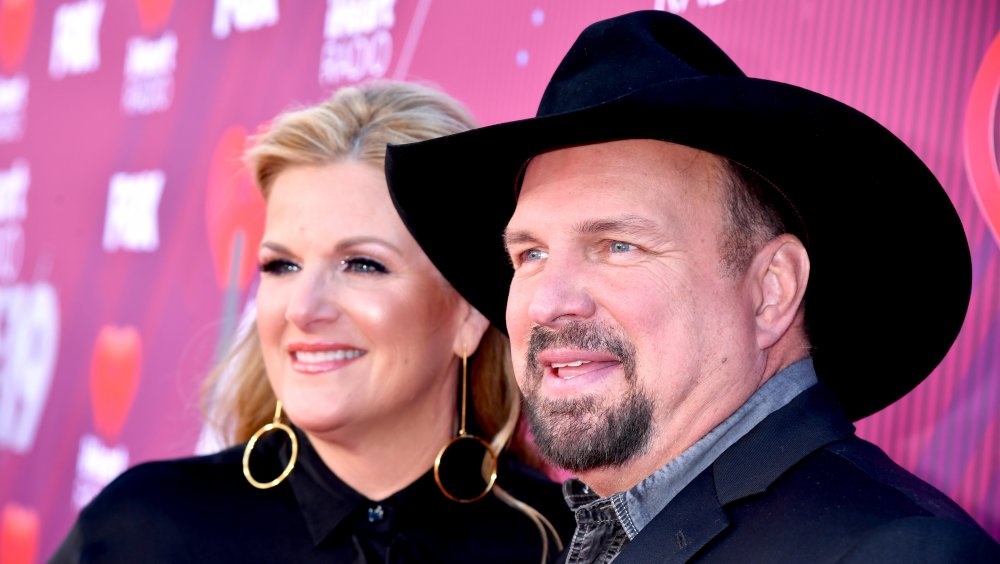 Jeff Kravitz/Getty Images
Yearwood's hard work paid off. Her reputation as an in-demand demo singer led her to a man named Garth Brooks — who was barely famous at the time — and he chose her as a backup vocalist. According to All Music, the work relationship not only blossomed into a future marriage, but it also led the singer down the path that earned Yearwood her first record deal with MCA records in 1990. 
Landing a record deal is huge for any singer, but it was what happened after that made Yearwood the legend she is today. When her first album was released in 1991, the lead single, "She's in Love with a Boy," as well as three other singles, landed on the top of the country music charts (per All Music). What followed was a decade of successful domination in the country music industry and a union of two of country's biggest names.