Details You Didn't Know About Keith Urban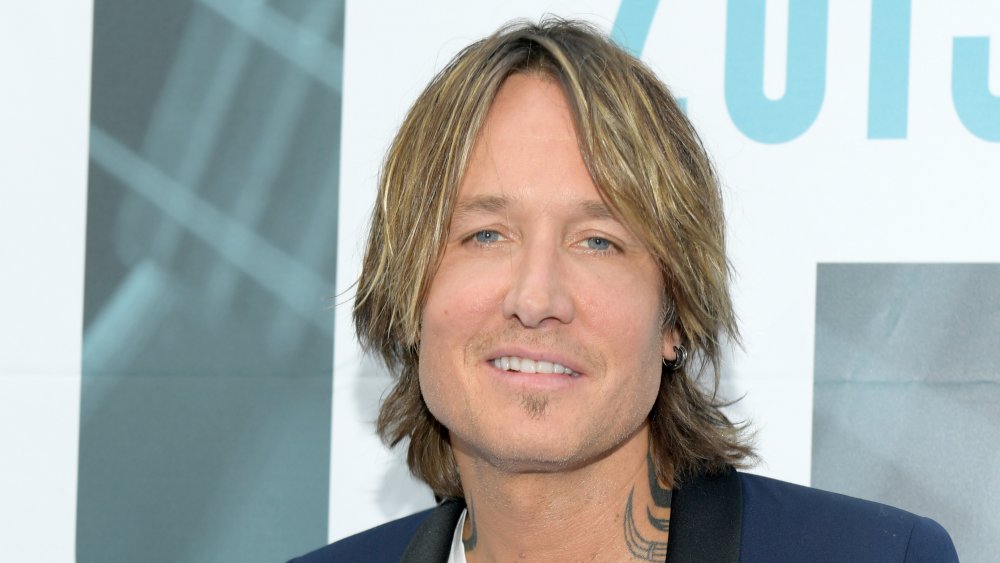 Jason Kempin/Getty Images
Keith Urban, the New Zealand-born country singer and former American Idol judge, will host Wednesday night's Academy of Country Music Awards in Nashville. The singer told Taste of Country that he'll be hosting from Grand Ole Opry House and the show will feature performances taking place in the famous Bluebird Cafe and Ryman Auditorium. As the recipient of Entertainer of the Year at both the 2018 CMA Awards and the 2019 ACM Awards (via Ace Showbiz), Urban should feel right at home presenting the big show.
After years of watching this country superstar's rise to fame, laughing at his jokes on American Idol, and admiring his seemingly-perfect marriage to Nicole Kidman, it's easy to feel like we know everything there is to know about Keith Urban. But, it turns out, there are still some details about the "Blue Ain't Your Color" singer that may surprise even the most dedicated fans.
There's an interesting story behind Keith Urban's tattoos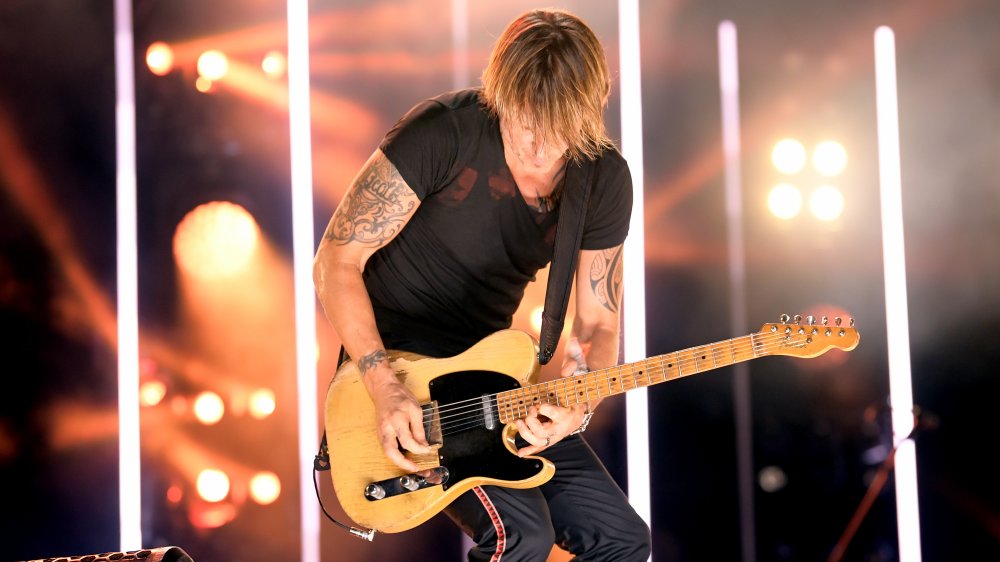 Jason Kempin/Getty Images
Keith Urban has a lot going for him physically, including a bit of bad-boy edge brought on by the seven tattoos covering his upper body. One tattoo in particular, which encircles his right wrist, tells an interesting story. Although Keith Urban and Nicole Kidman have been married since 2006 and their relationship continues to be just about the sweetest thing ever, Urban has a romantic history with another famous beauty that many don't know about. Way back, circa 2002, Keith Urban dated supermodel Niki Taylor and the two were evidently so smitten with each other, they got matching tattoos saying "Amor Vincit Omnia" — the Latin for "love conquers all."
The sentiment didn't hold true for long, though. The two split up in 2004 and although Yahoo! reported Taylor had her tattoo removed, Urban chose to flip the script by covering up his ink with a romantic tribute to wife Nicole. The Boot reveals that the tribal-style tattoo covering up the previous inscription on Urban's wrist contains the initials "NMK" for Nicole Mary Kidman. Awww. We hope this one is here to stay. Urban has a second tattoo dedicated to his wife on his right bicep, but not all of Urban's ink is inspired by love. His left arm carries a phoenix tattoo, which he says symbolizes the phoenix that succumbs to challenge but rises from the ashes stronger than before. It's possible this image was inspired by Keith's little-known struggle with addiction.
Keith Urban battled addiction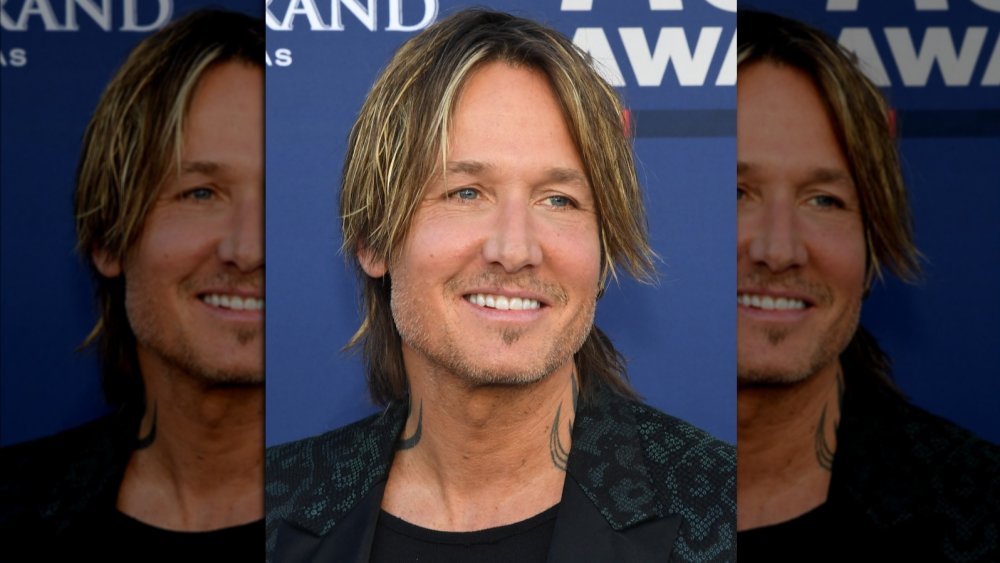 John E. Sokolowski/Getty Images
Although we know Keith Urban today as a charming, good-natured country music star, things weren't always so bright for the 52-year-old. When Urban first moved to Nashville in the early '90s, it took some time before he received any sort of approval or appreciation for his music. He told Rolling Stone that his insecurities, combined with some unresolved feelings towards his emotionally-distant, alcoholic father, took a toll. Urban's roommate at the time frequently freebased cocaine and one day invited Keith to join in, which he did. From there, the singer began turning to drugs and alcohol on a regular basis, resulting in two unsuccessful stints in rehab.
After his 2006 marriage to Nicole Kidman, Keith's habits still hadn't changed and Kidman staged an intervention. Urban returned to rehab for three months and has been sober ever since. Urban commented on the impact Kidman has had on him, saying, "I was spiritually awoken with her. I use the expression 'I was born into her,' and that's how I feel. And for the first time in my life, I could shake off the shackles of addiction." 
Urban certainly made an inspiring turn-around in his life and his music seems all the better for it. In February, he released a chart-topping single "When God Whispers Your Name" that tells the story of overcoming life's struggle in a truly beautiful way.