Odd Things About Nicole Kidman & Keith Urban's Marriage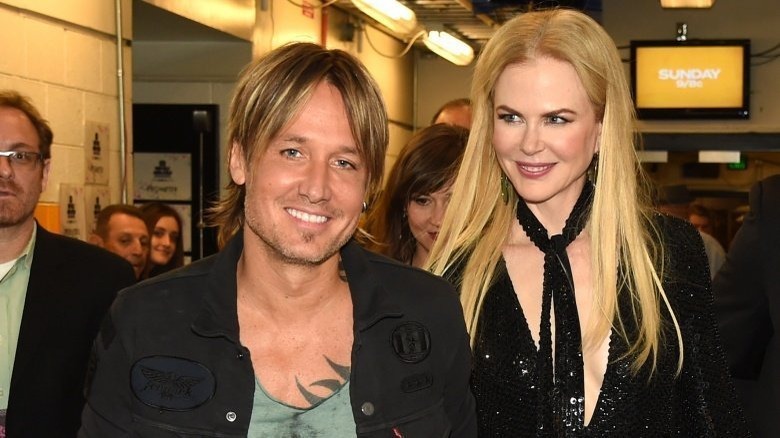 Award winning actress Nicole Kidman and country superstar Keith Urban are easily one of Hollywood's most enduring power couples. Since their Down Under wedding in Sydney in 2006, the two have been virtually inseparable on red carpets, in interviews, and even on the road during Urban's tour dates. Their union came five years after Kidman and her then-husband Tom Cruise announced their split in 2001, and marriage happened quickly after Kidman and Urban began dating.
Despite now being happily married for over a decade and sharing two children, this adorable, seemingly normal duo has inevitably faced their fair share of headline-making scandals over the years. It is, after all, just part of what being a celeb couple is all about these days. Think you know everything about their whirlwind romance turned love for the ages? Well, think again. There are a lot of odd things most people just don't know.
Kidman waited four months for Urban to call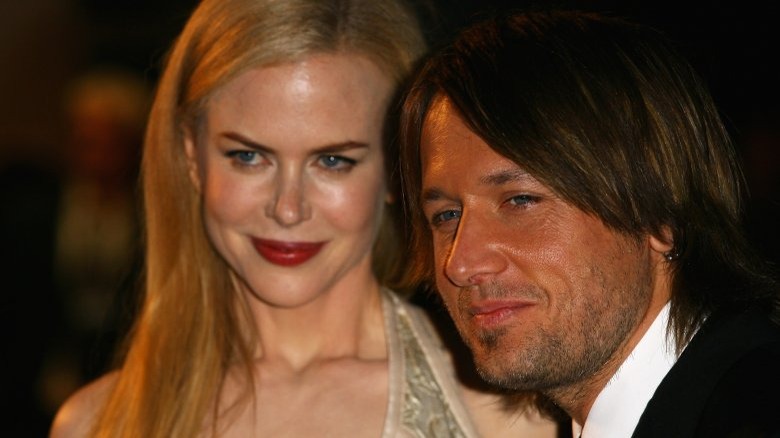 Although the couple first met at the G'Day USA Gala in January 2005, their courtship wasn't exactly love at first sight — at least according to Kidman, anyway. "It wasn't like the earth shook," she told Vanity Fair in 2007. In fact, while speaking to Ellen DeGeneres in 2013, the Oscar-winning beauty also admitted that Urban waited four months before he actually asked her out on a date.
"I'm like, 'You didn't love me at first sight, you didn't notice me,' and he's like, 'Yes I did but I just didn't let on'," she recalled. "But we kind of met and then about four months later he called me."
In fact, the two had their photo taken together just moments after meeting, forever immortalizing the moment. Urban shared the photo on Instagram in honor of the couple's tenth anniversary in 2016. He captioned the photo, "Our very first photo together 2005, minutes after being introduced to each other. HAPPY ANNIVERSARY BABY. LOOOOOOOOVE YOU!!!!!!!!! xxxxxxxxx – KU"
Kidman wanted to marry Urban after just one month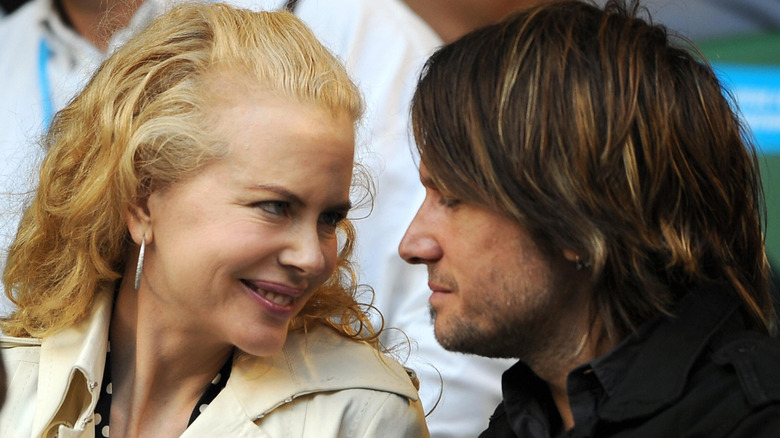 Getty Images
Although Urban waited quite a while to ask Kidman out, their relationship quickly went into overdrive, even by Hollywood standards. Case in point: Kidman claimed in a 2014 interview with Elle magazine (via The Huffington Post) that she knew she wanted to marry Urban after dating him for only one month. 
"I'm spontaneous," she said. "I jump in. I kind of like getting married and then getting to know each other. I know that it sounds incredibly strange, but to me, it's a more natural process."
In fact, they got married so quickly, Kidman admitted in 2015 that they only really got to know each other after they were joined in holy matrimony. "We got married very quickly and we got to know each other when we were married," she said (via Us Weekly). It turns out, there might have been a bit more to get to know about each other than Kidman originally thought.
Urban checked into rehab almost immediately after marrying Kidman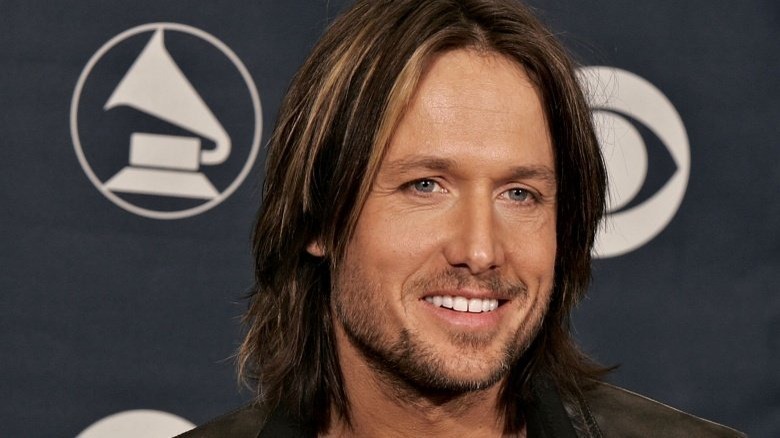 Just four months after the couple got hitched, Urban suddenly checked himself into rehab for substance abuse issues. About a year later, Urban admitted to People that his decision to get clean and sober was catalyzed by the fear that he might, in his words, "lose it all."
"It was like, 'If I don't choose this moment to do the right thing and do something that's going to give me life, all of the things I'm scared of losing, I'm going to lose anyway,'" he confessed. Urban also admitted that his stint in rehab "very, very hard" on his new wife.
Kidman herself backed up her husband's claims in a separate interview with Vanity Fair. "It was just another twist in my life: Here it goes. Hold on, and off we go!" she said. "But it was painful, deeply painful. We were in a very, very, very bad, painful place, and have managed to step through it, and I hope that gives some people some hope who may be in the same place."
Kidman called an intervention on Urban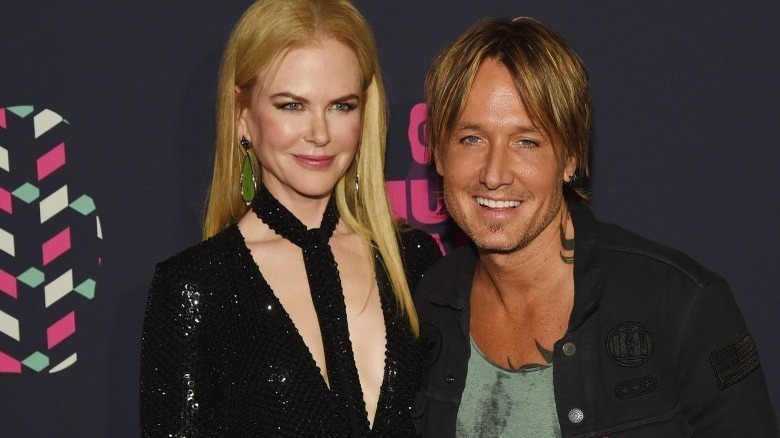 Although Urban had reportedly been in rehab before, it wasn't all his own decision to enter rehab shortly after marrying Kidman. In a 2014 interview with Rolling Stone, Urban confessed that it was actually Kidman who organized the intervention that helped him make the decision to enter rehab.
"I was very, very blessed to have [Kidman] call an intervention on me," he said. "I had a tight group of friends around me for the intervention. And off I went." Not only was it Kidman who convinced him he needed to return to rehab, Urban also shared that being with her is what finally made rehab work.
"Meeting [Kidman] and falling in love with [her] and starting a relationship with [her] became — I realize now in hindsight — my sobriety," he added. "That was how I was able to keep it together ... I didn't give a s**t about anything except turning a corner in my life and doing whatever it took for that."
They were both very lonely people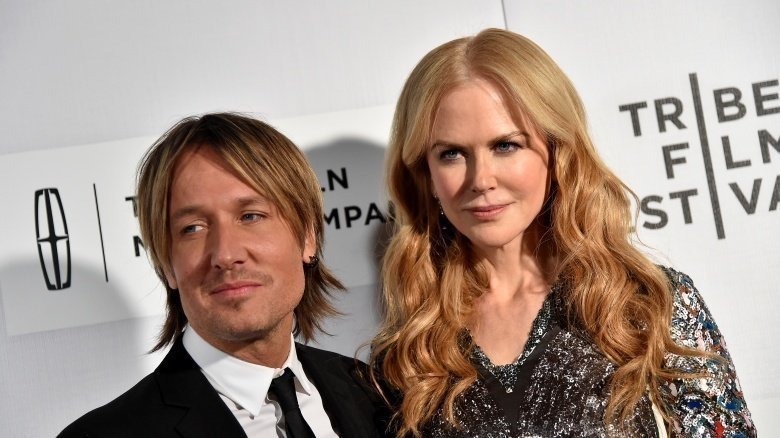 When you think about Hollywood stars, you quickly think about the glamorous parties they must be attending and the whirlwind romances they always seem to be in. Which makes Kidman's confession to Vanity Fair about why she and Urban initially fell in love all the more surprising. "I think we were two lonely people," she said. "I would probably say that two very lonely people managed to meet at a time when they could open themselves to each other. We were a mixture of frightened and brave."
She further told Us Weekly of their marriage, "I wanted a partner and someone to share my life. I wanted more children. That's happened for me. It's not through just luck. I was open to it and willing to change and welcome the change I got to have a child when I was 41 and then we had a surrogate."
"We [definitely] both met each other exactly at the right time," Urban added in an interview with People. "She said early on that she wanted to be brave with me. I feel there was something else at work, bringing us together and then just continuing to watch over us."
They never text or e-mail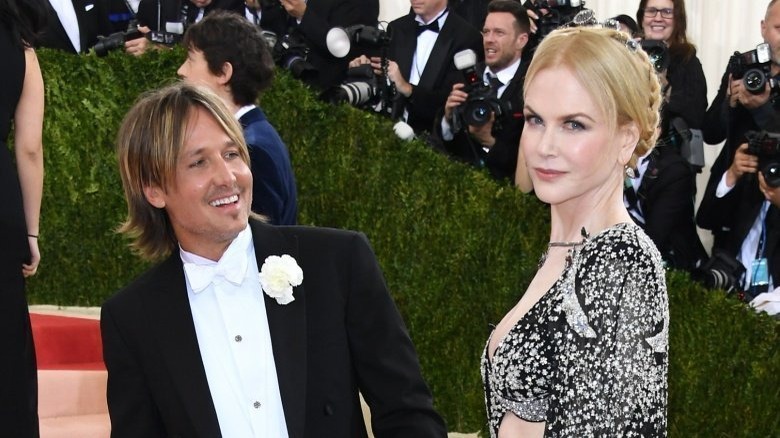 Given their often hectic schedules, you'd think that Kidman and Urban would take advantage of modern day technologies like texting and e-mail to keep in touch with one another. Not exactly. In fact, Kidman told DuJour in 2014 that they pretty much only communicate over the phone while they're apart. "My husband and I never text each other," she said. "We never do. Once in a blue moon, we'll text. But mainly we say, 'I want to hear your voice.'"
"That's very unusual, but we've been together for 10 years," Kidman — who has also revealed that Urban writes her one love letter for every day they're apart — continued. "We started like that and we haven't changed it. We don't email each other either. So it's about trying to keep it as intimate and personal as possible."
For his part, Urban corroborated Kidman's no-texting story in an interview with Ellen DeGeneres; however, he did admit that they'll occasionally make time for, um, special kinds of texts. "Maybe [we'll send] one cool kind of, you know, a year," he said. "One of those kinds of texts, yes, one of those ones with the accompanying photo. One of those kind of texts."
"Nice sex texting," he added. "I'm a little red right now." Yeah, so are we.
They're candid about their problems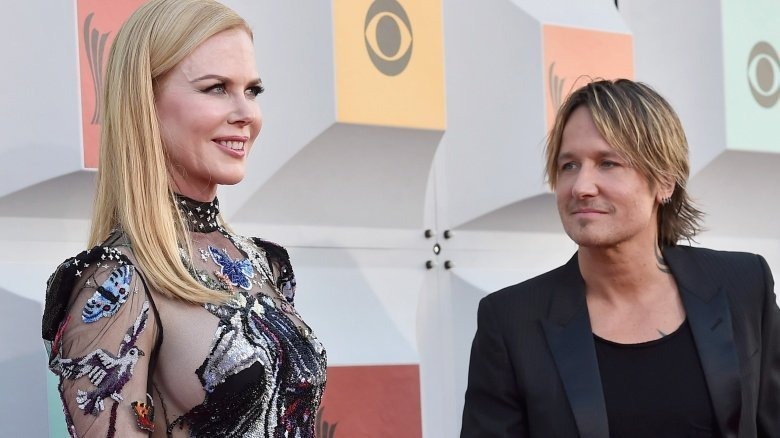 Over the years, both Kidman and Urban have been extremely forthcoming about the struggles they've faced throughout their relationship.
In 2015, Urban confessed during a Country Radio Seminar Q&A session (via People) that his relationship with Kidman is a great balancing act. "Someone said one time, 'If your marriage isn't your priority, you're not married,' and I thought, for me that's so true," he said. "So as long as I keep her as a priority, everything else sort of seems to work. And when I don't keep it as a priority, it's ... Jenga."
Urban shed more light on their struggles while discussing his song "The Fighter" with Hits Daily Double in 2016. "I had such a learning curve in our marriage! When she'd get scared, I'd think she was angry; then I'd get defensive, go tearing out the driveway at 90 miles an hour ... " he said. "What she needs, and it's in the song, is for me to stay, to be close, to hear her." "Get Closer: the album title alone was literally from this new awareness I had with this reality of how to react," he added. "When things are tough or upsetting, it's about pulling her close. That's what she needs, and I had to learn it."
Wait a second: a Hollywood couple that isn't picture-perfect? Nicole Kidman and Keith Urban might just be our favorite famous duo after all.
Kidman kissed another man, right in front of Urban!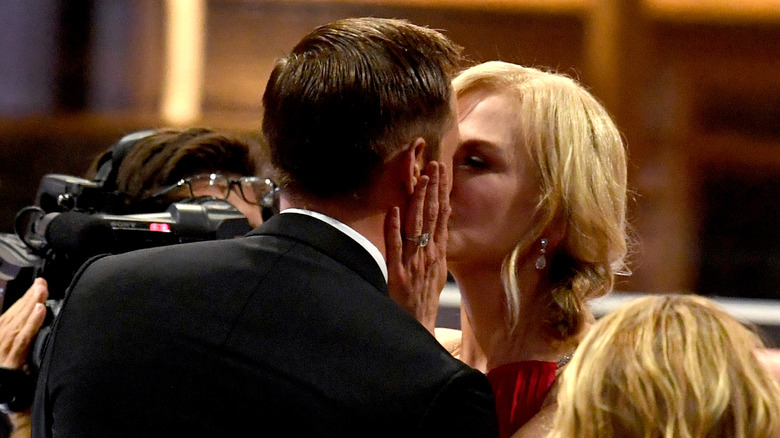 Getty Images
Kidman and Urban might be super up front about both the highs and lows in their relationship, but they naturally made headlines when Kidman was seen kissing another man. Even more alarming — she didn't try to hide it at all, kissing him in front of the entire world while her husband stood beside her. 
When Alexander Skarsgard, Kidman's on-screen husband from Big Little Lies, won a Best Supporting Actor Emmy in late 2017 for his work on the show, Kidman was there to congratulate him — with a kiss on the lips. Some were shocked, others were confused, and still others decided Kidman was a "lucky lady" to get to kiss both Skarsgard and her husband that night. 
Kidman later appeared on the Graham Norton Show and explained the kiss. "I kissed my husband too!" she said as the host showed a photo of her with Skarsgard. She continued, "I did kiss [Skarsgard], but you gotta understand, I did everything with Alex [while on set]." Attempting to put the matter to rest, Kidman then asserted, "I've got an amazing, supportive, gorgeous husband who I love more than anything in the world." 
As Whoopi Goldberg put it on The View, "She must just be a kissy kind of girl, she's a lip kisser!"
Urban was disturbed by Kidman's work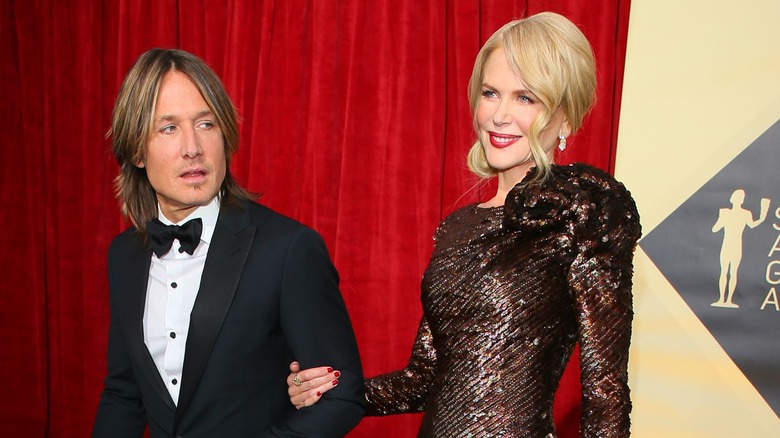 Getty Images
Speaking of Kidman's supportive husband, however, he wasn't always 100 percent on board with how things played out on Big Little Lies — particularly the physical abuse of Kidman's character at the hands of her TV husband, Skarsgard. In fact, she told W magazine that "when [Urban] watched Big Little Lies he was disturbed; he says that when he hears me scream or cry from a certain place in my soul it's almost like it goes straight into him and he has a visceral reaction immediately." Unsurprising, given how dark and realistic the scenes were.
She continued talking about her husband's reaction, adding that "his brain and his heart don't discern between acting and real life. ... It throws him." Kidman herself admitted to Entertainment Tonight that it's hard for her to go back and watch the scenes, adding that the scenes were also difficult to film — but Urban was there for her.
"Luckily I have a partner who is artistic, so he understands what it takes to support that," she said. "[He] would hold me, and I was really upset at times. Really damaged and really upset and physically and emotionally drained and in pain. ... Luckily I have that at home and I also have people I can talk to and get it out."
They trick us all the time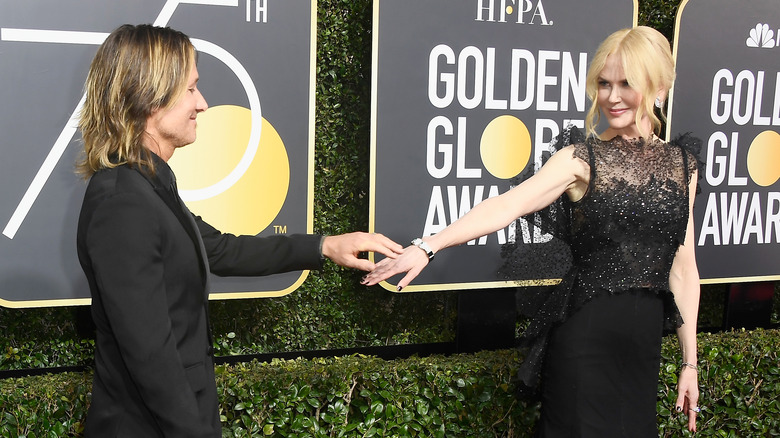 Getty Images
Kidman and Urban clearly have a loving relationship. They both know what it's like to be in the spotlight and they're constantly supporting each other on red carpets and on tour. But what you see is not always what you get, especially on those red carpets. In fact, they trick us all the time when they appear together in public. 
Kidman is around 5'11" while Urban stands at around 5'10" creating a one-inch height difference between them — and that's when Kidman isn't wearing heels. Let's be honest, what fashionable star on the red carpet doesn't wear heels? Kidman is no exception, yet she and her husband often look around the same height when they're photographed together, and that's because they make it seem that way. As Yahoo Lifestyle pointed out, they have a red carpet illusion they use on all of us, which includes specific poses, and carefully chosen clothing and shoes. 
For Kidman this means wearing long dresses that conceal her long legs, and for Urban it means wearing boots that also have a bit of a height boosting heel on them. The couple also have their poses down to a science, ranging from standing apart with their bodies angled to standing with their heads close together, Kidman with her back arched to appear shorter and Urban standing upright, to appear taller. Sneaky!
They roll their eyes at her viral grinch hands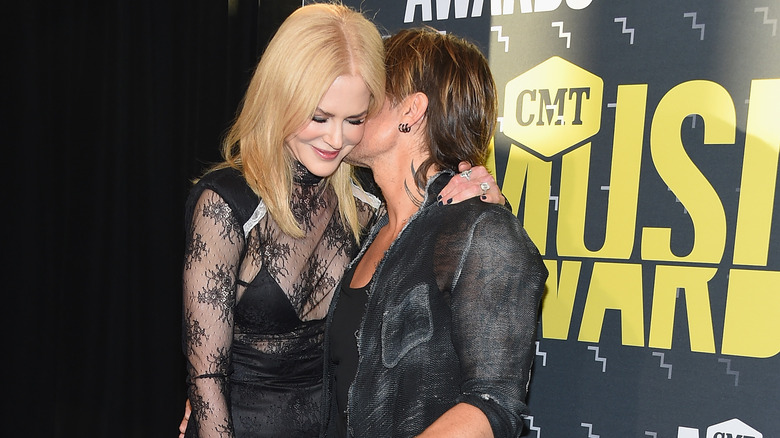 Getty Images
In yet another headline-making awards show appearance, Kidman's style of clapping at the 2017 Oscars raised some eyebrows, and was immediately turned into a GIF. Dubbed "seal clapping" by some and "grinch hands" by others, the star extended her fingers out, away from each other, clapping only with her palms. 
The month after the Oscars, Kidman appeared on the Kyle and Jackie O Show (via E! News) and explained that it was the 119 carats worth of Harry Winston diamonds — specifically the cluster ring she was wearing — that resulted in her odd clapping. "It was really difficult because I had a huge ring on that was not my own," she said. "It was absolutely gorgeous, and I was terrified of damaging it. It's like, are there not more important things to be focused on than the seal clap?" 
That wasn't the end of the matter, however, as she and Urban threw even more shade that New Year's Eve when Andy Cohen brought it up yet again. As Kidman and Urban stood rolling their eyes and laughing, Urban chimed in, "I mean, it's called a logical clap when you don't want to slam your hands together with rings." Kidman then added, "I wish that there was more important things to be concerned about or that people were focused on more important things than that sort of clapping. That would be what I would say." 
The couple that shades together, stays together.