This Is How Runaway June Got Their Name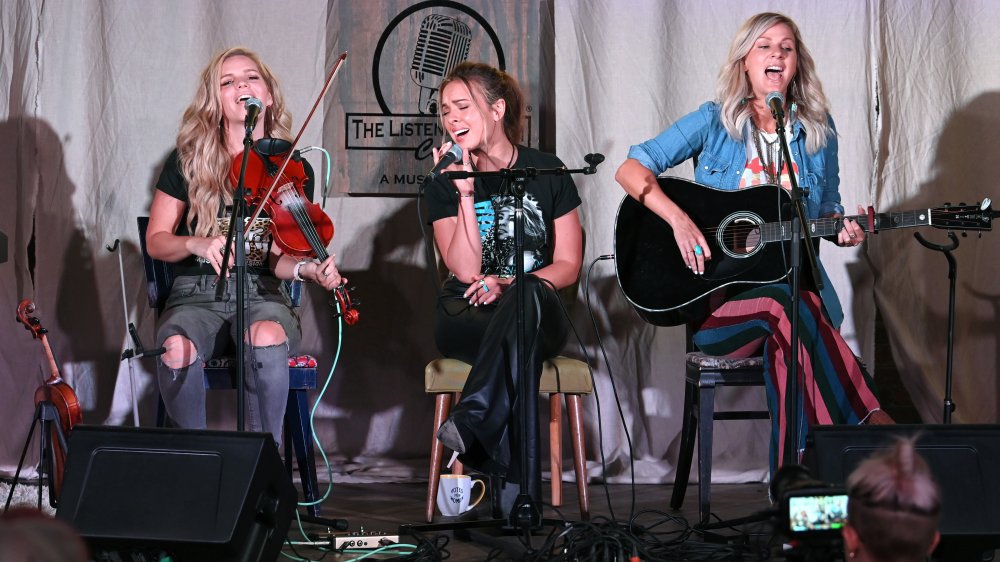 Jason Kempin/Getty Images
Dubbed the "Dixie Chicks for a new generation" by People, Runaway June has been making a name for themselves in country music for the last six years. Even with internal struggles, a recent departure by founding member Hannah Mulholland, and the addition of rising star Natalie Stovall, the all female trio is still harmonizing their way into the hearts of fans worldwide (via CMT). On Wednesday, current members Naomi Cooke, Jennifer Wayne and Natalie Stovall will make one of their first public appearances since the split with Mulholland back in May, when they present at the 2020 Country Music Awards which airs on CBS (via People).
Change and struggle is nothing new for the members Runaway June. The group formed thanks to a chance introduction that resulted in an overload of creativity and a convergence of sounds as unique as the group's moniker (via Billboard). With ties to a month that held special meaning for the three founding members, and June being the time of year they all started writing together, the name combined their dreams of "running away" to Nashville to pursue their music with a personal yet quirky twist.
Runaway June's name is a unique combination of the band's history and struggles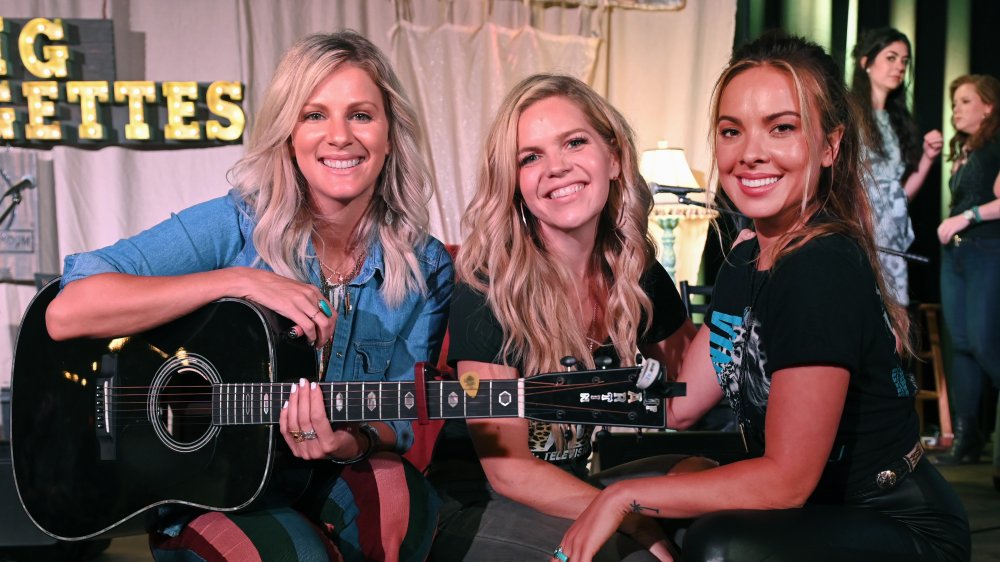 Jason Kempin/Getty Images
According to Runaway June's website, Cooke, Wayne, and Mulholland each felt a unique pull to "'run away' from their homes and toward their dreams to find themselves part of something bigger." And that's exactly what they did.
Wayne, granddaughter to the famous John Wayne, credits her love of all things country to Hollywood's most famous cowboy. Whereas Cooke, one of eleven children, felt compelled to leave her small town life in Florida for Music City in the hopes of hitting it big. And hit it big they did. In just days of meeting the trio had written 25 songs together and decided to form the group.
As for the June half of their name, Wayne's grandmother and one of Cooke's sisters are named June, they signed their very first record deal in June, and it's the month they started writing songs together in 2015. With familial ties combined with the luck of the month, Runaway June, has planted ties in the country music scene that even a change in band members won't sever.