Here's Why Amazon Is Moving Black Friday To October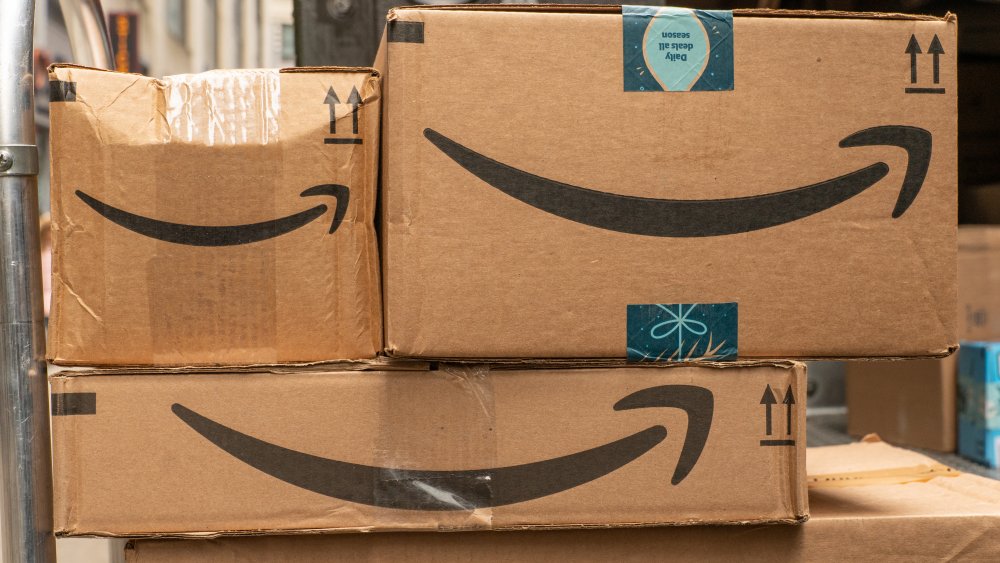 David Dee Delgado/Getty Images
For most Americans, Black Friday kicks off the holiday shopping season, but things are looking very different this year. Major retailers, including Walmart, have already announced that due to COVID-19 concerns, they will not be open on Thanksgiving Day for their usual shopping crush. Many large retailers are opting instead to offer a longer holiday shopping season with online deals and extended in-store access to sales and specials in the hopes of promoting healthy social distancing options — and still making their end of the year sales numbers (via 6ABC).
Amazon is no exception. While the online retail giant has seen whopping sales thanks to a boost in online shopping due to global health concerns, they want to keep the trend going (via Time). According to a leak reported by Tamebay, a publication for Amazon Marketplace sellers, Black Friday deals are expected to kick-off on October 26 and run through November 19. That's three weeks of deals! Followed quickly by Cyber Monday on November 30, it sounds like Amazon has plans to corner the coronavirus online holiday market.
Amazon's Black Friday deals and Prime Day mean big savings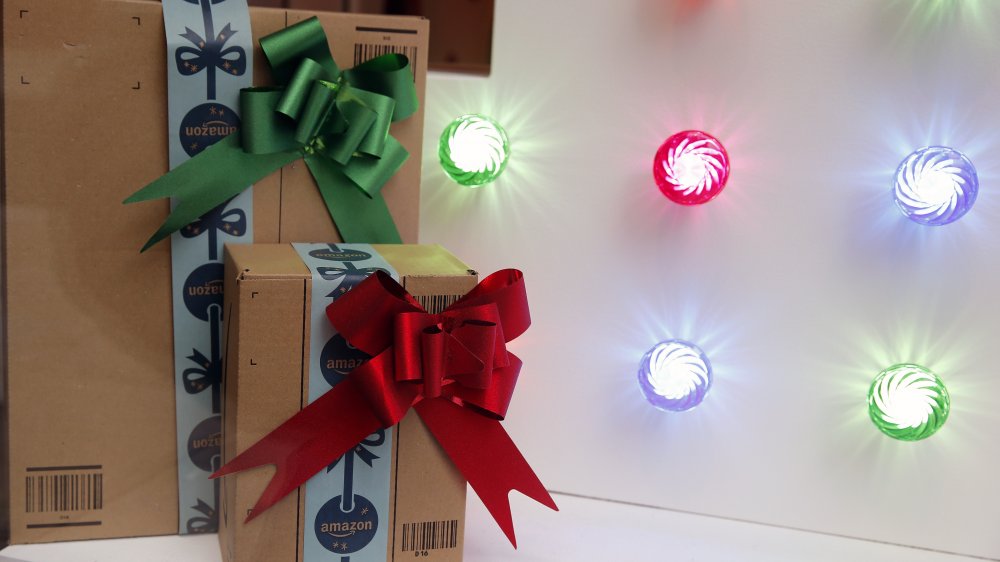 Chesnot/Getty Images
In addition to Black Friday deals, don't forget Amazon Prime Day, which has evolved into a week-long event. It secures not only a wave of new Prime subscribers to the retail giant, but also gives them a mid-year sales boost before the holiday season. Prime Day usually takes place in July, but since the COVID-19 outbreak, has been postponed three times. Most recently, CNBC reported on an email that was sent out to third-party Amazon sellers giving them a soft date of October 5 for the sales event. While it's not set in stone, the email advised sellers to use the week of Oct. 5 as a "placeholder date" with a finalized date set to be announced soon.
That means Prime Day will take place at some point in the beginning of October, followed by Black Friday deals starting just a few weeks later, and ending with Cyber Monday on November 30t. Amazon is basically making itself your online shopping destination with non-stop deals for almost two months straight (via PYMNTS). According to Business Insider, this extended sales period would not only set up Amazon to surpass its current fourth-quarter online sales records, but also allow the retail giant to put a huge dent in other retailers holiday sales plans.