The Truth About Dierks Bentley And Cassidy Black's Marriage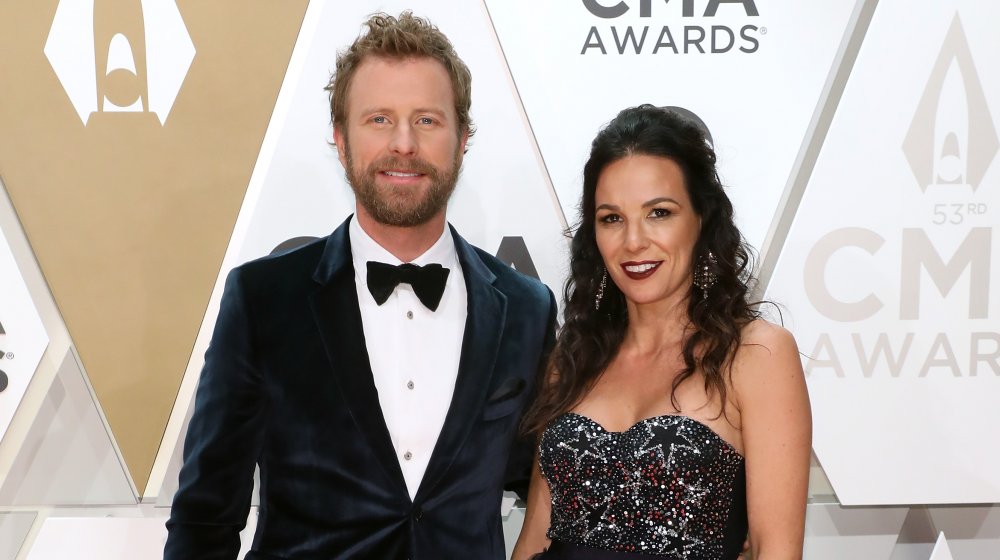 Taylor Hill/Getty Images
With a hit song, titled "Woman, Amen," it's unsurprising to learn country music superstar Dierks Bentley has a long-term lady behind him, supporting his career every step of the way — the kind of woman who makes him into the man he wants to be. In fact, he's been married to the lovely Cassidy Black (frequently spotted standing next to Bentley on glamorous red carpets and nearly always showing him up) since 2005, though the two didn't have an entirely smooth road to romance.
Still, nothing worth fighting for comes easily, as the best country songs often intone. And these two have certainly fought hard to get where they are. After meeting when they were kids, Bentley and Black suffered several "right place, wrong time" setbacks before finally finding their way back to each other for good. Their love story is a hit country song (or several) waiting to be written.
Dierks Bentley knew Cassidy Black was the one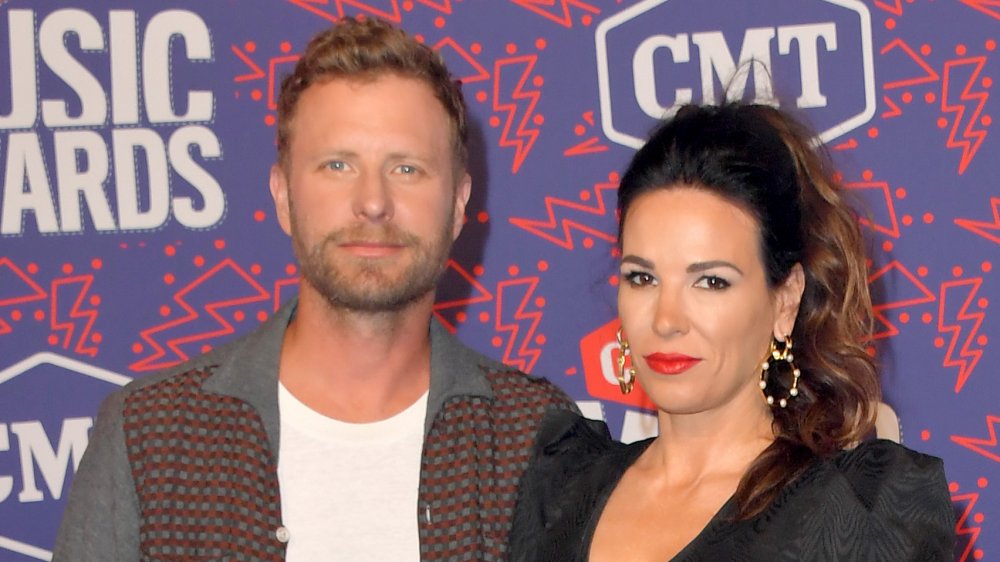 Michael Loccisano/Getty Images
As Bentley told People, the couple met when they were in the eighth grade in Phoenix, Arizona, but back then he "wasn't cool enough" for Black. "I was way too immature and into drinking beer and guns and blowing things up," he says. Black explains simply, "He was just trouble." Although they dated briefly as teenagers, Bentley moved to Nashville at 19 to pursue his dream, while Black wound up in San Francisco, where she worked in advertising.
While they were apart, Bentley wrote love letters to Black, with her joking, "I did save them and thought I could always sell them on eBay!" In 2005, Black showed up to one his shows in Las Vegas, and when she walked onto the tour bus, according to Bentley, "I just knew." Thankfully, the feeling was mutual, with Black admitting, "I cried when I said goodbye."
Dierks Bentley and Cassidy Black are grateful for each other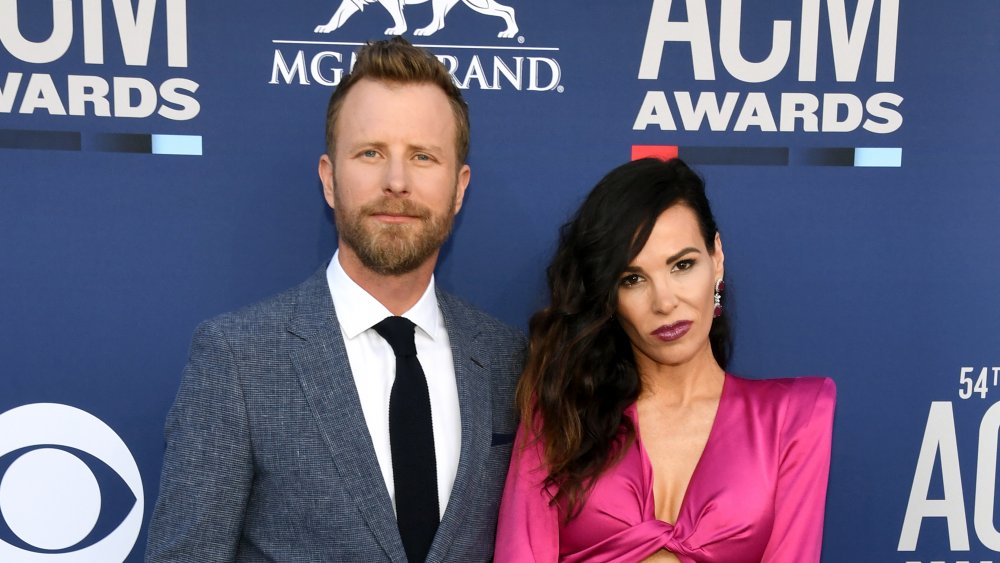 Ethan Miller/Getty Images
The singer-songwriter wasted no time in putting a ring on it once he knew Black was the one; the two got engaged in December 2005 and eloped to Mexico the following morning. As Black recalled to People, "We got married in a little chapel in Mexico, and it was beautiful and private and real."
Bentley is glad he became a bigger star further down the line, explaining to The Boot, "It's really nice to share it with somebody. When it starts, it's so nice to share a lot of ups, a lot of downs, a lot of in-between moments with her." The couple frequently express their gratitude for each other and their three kids: Evalyn, Jordan, and Knox. Bentley even told People he'd be "incomplete" without his family, who now often accompany him on tour.