Details You Didn't Know About Linda Cardellini's Relationship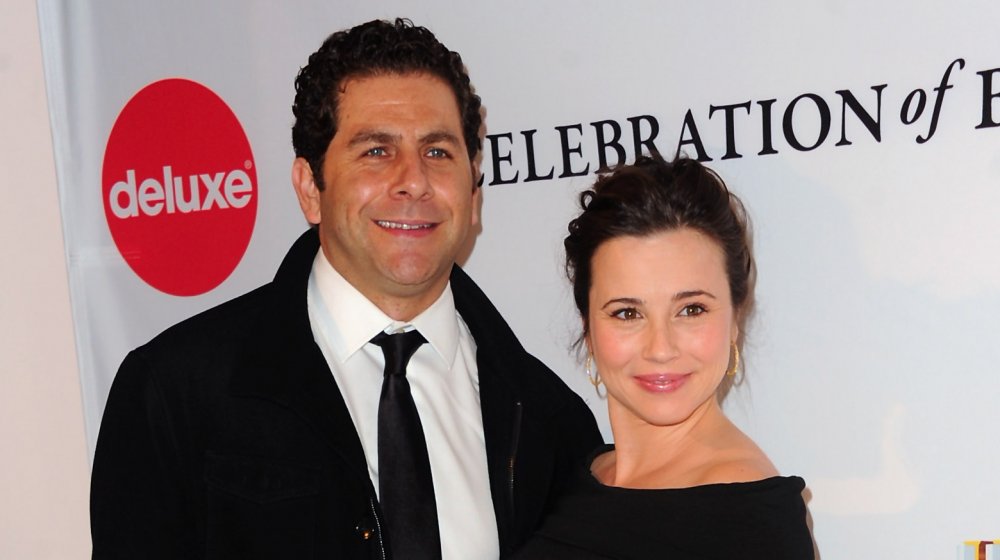 Alberto E. Rodriguez/Getty Images
Linda Cardellini is the beloved actress who first made a name for herself on the sadly short-lived cult teen show Freaks and Geeks, before transitioning to more mature roles in the likes of Mad Men (for which she was nominated for an Emmy) and even dipping her toe into movies, most notably appearing as beloved character Velma in the live action Scooby Doo flicks, alongside Freddie Prinze Jr. and Sarah Michelle Gellar.
Cardellini was gifted a second wave on television as Judy, the sweeter, softer contrast to co-star Christina Applegate's acerbic Jen, on Netflix's hit soapy drama Dead to Me. Onscreen, Judy isn't very lucky in love, such is the impetus for the show's central mystery surrounding the death of James Marsden's Steve and the messy cover-up therein. Thankfully, however, in real life, Cardellini is happily settled down with her perfect man — and she picked him out young to boot.
Linda Cardellini and Steve Rodriguez have known each other forever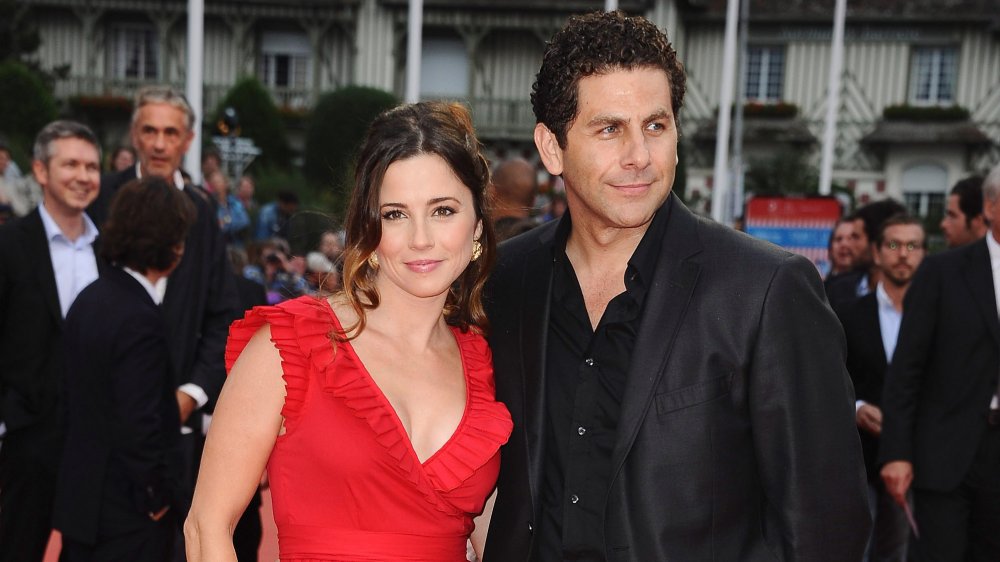 Francois Durand/Getty Images
Technically, the Freaks and Geeks alum isn't married yet (to our knowledge), but she and fiancé Steven Rodriguez have been engaged since 2013. Rodriguez is an actor turned makeup artist, so he's in the industry, but the couple actually met when he was 11 years old and Cardellini was just 10. As she recalled to People, "He was the new kid at my school. He could do amazing bike tricks and I was impressed. Not afraid to say it."
The duo got back in touch as adults and quickly realized there was something more romantic to their connection. "We've been friends for years and years," Cardellini noted. "It was not even three years that we got together and realized that we should've been doing that all along ... It didn't take long to figure out we were amazing friends, and we could probably be great partners." As Rodriguez sees it, their relationship felt like it was "meant to be."
Becoming parents brought Linda Cardellini and her fiancé even closer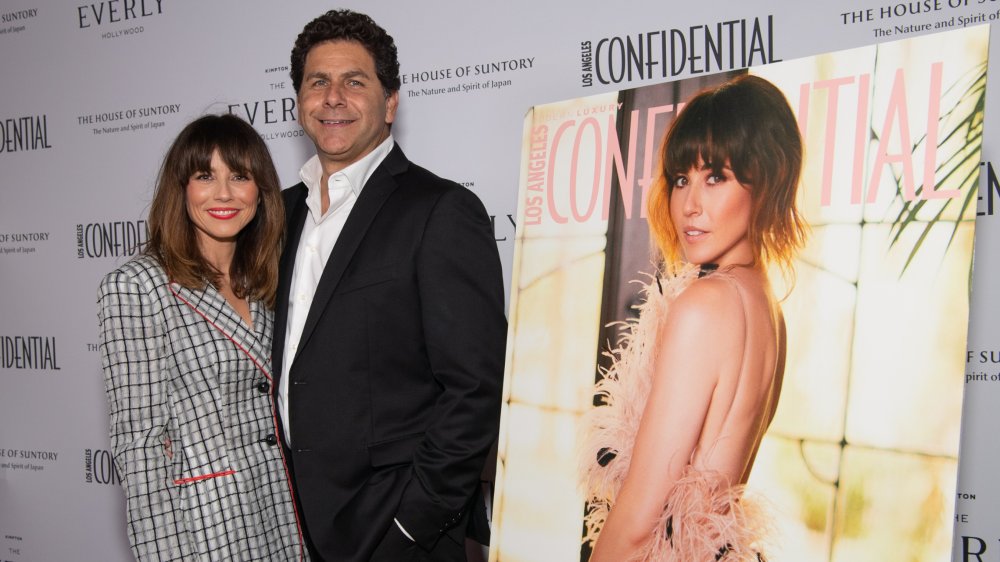 Emma Mcintyre/Getty Images
Cardellini revealed the intricacies of Rodriguez's sweet proposal during a 2013 appearance on The View, gushing, "We were actually with some of the people I love most: my sister, and my cousins, and one of my best friends Maura [Tierney] ... We were sitting there ... and we were all having dinner. He brought [our] baby out and he started getting choked up, and then he got on his knee. It was very beautiful," (via ABC News). The two had welcomed daughter Lilah Rose in February 2012, per E! News.
Cardellini subsequently told LA Confidential that their wedding became less of a priority due to she and Rodriguez being parents. "Having a family shifts all your priorities ... You suddenly feel the preciousness of time," she explained. The two may have married in secret, however, but only time will tell. For now, they're focused on being a family and being happy, with Cardellini even confirming to The Cut that Rodriguez is one of her closest and most valued friends.