The Truth About Little Big Town's Kimberly Schlapman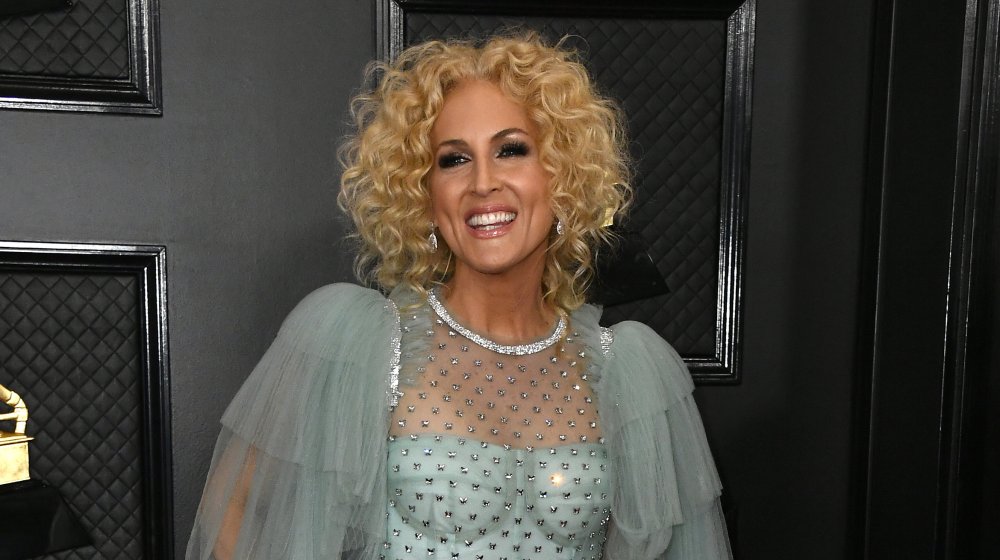 Frazer Harrison/Getty Images
These days, Little Big Town is one of the biggest groups in country music, but the band, which comprises Karen Fairchild, Kimblery Schlapman, Jimi Westbrook, and Phillip Sweet, fought hard to find their footing in a crowded field. Through it all, their strong bond as long-time friends has ensured they persevered through good times and bad. It's mostly good times now, though, particularly considering the group have a whole back catalogue of platinum records as well as multiple Grammy awards to their name (via The Boot). 
Looking back on their difficult journey to this point, Schlapman told People, "I feel so incredibly blessed. I'm happy and I'm content and I feel completely fulfilled. Granted, God has given me both sides of that story." Their 2020 record, Nightfall, marks their ninth studio album as a band and as far as the singer-songwriter is concerned, it's their most grown-up offering yet. Finally, Big Little Town know who they are and what they want to share with the world. Schalpman, too, is ready to be 100 percent herself.
Kimberly Schlapman found love through grief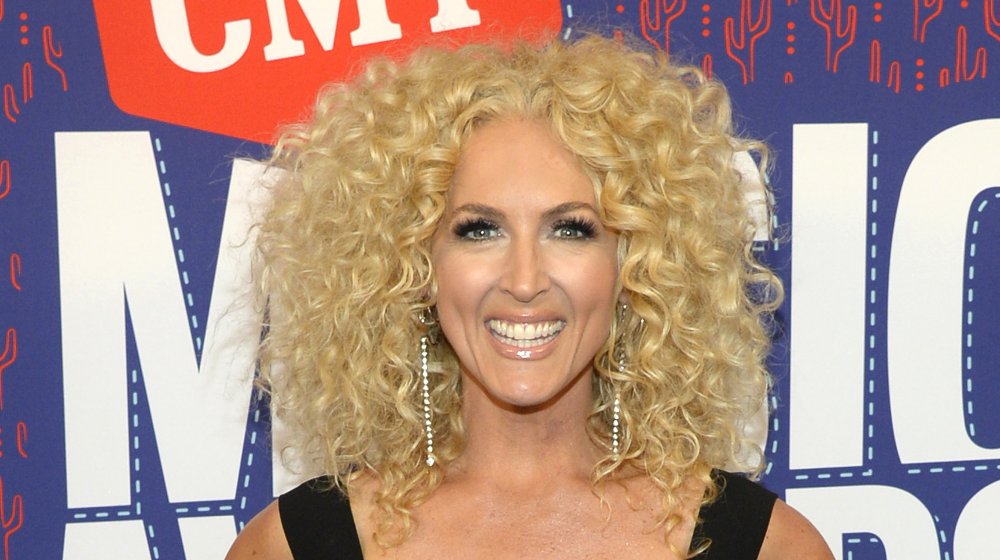 Rick Diamond/Getty Images
Schlapman is no stranger to hardship. Although she's been happily married to husband Stephen for many years, her ex died after suffering a heart attack in 2005 (via The Boot). It was while mourning this loss that the Big Little Town star found love again although, as she admitted to The Boot, it wasn't planned. "[Steven] was just an old friend. We had known each other for about six years, and he started calling me just like everybody else did. But he started calling me more than everybody else did," she recalled with a laugh.
The two soon realized they had a common bond, since both had suffered a loss close to them. She explained that Stephen helped her grieve. When things started turning romantic, Schlapman remembers thinking, "OK, this is so weird. What is this? I haven't felt this in a long, long time." Eventually, Schlapman accepted what was happening. Now, she realizes, "It's been the most beautiful gift of my life. It pulled me out of the deepest hole that I've ever been in and healed me."
The Big Little Town star is a children's author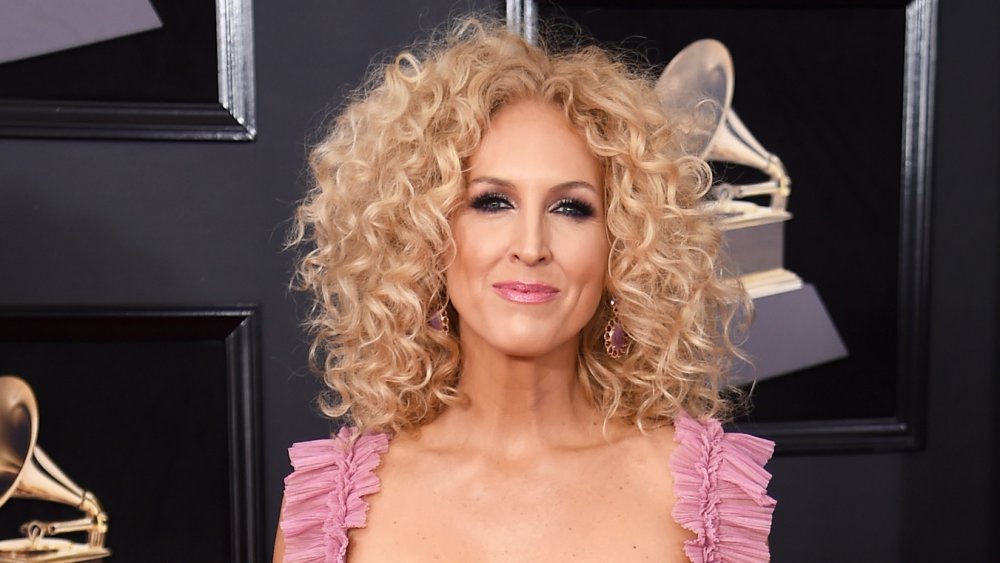 Dimitrios Kambouris/Getty Images
Kimberly Schlapman has written plenty of songs, but she's turned her attention to a new genre: children's books. Schlapman's debut children's book, A Dolly for Christmas, releases October 6, 2020, and as the Big Little Town star told People, the idea came from personal experience. Her eldest daughter, Daisy, wanted a sibling so badly she wrote a letter to Santa asking for one. Schlapman and her husband adopted daughter Dolly in 2017, after years of issues with infertility. "[Daisy] never stopped believing and where, at times, my husband and I were discouraged and heartbroken over things not working out, Daisy never gave up. One day, her prayers and her dreams were answered in the most incredible way. She now has a baby sister that she loves more than life," the country star gushed.
Daisy collaborated on the book and even wrote the foreword. If nothing else, Schlapman hopes A Dolly for Christmas brings hope to families struggling to conceive. "I just want people to be hopeful and to know that if they're in the middle of a struggle, they are not alone," she advised.