This Is How Much Jennifer Aniston Is Actually Worth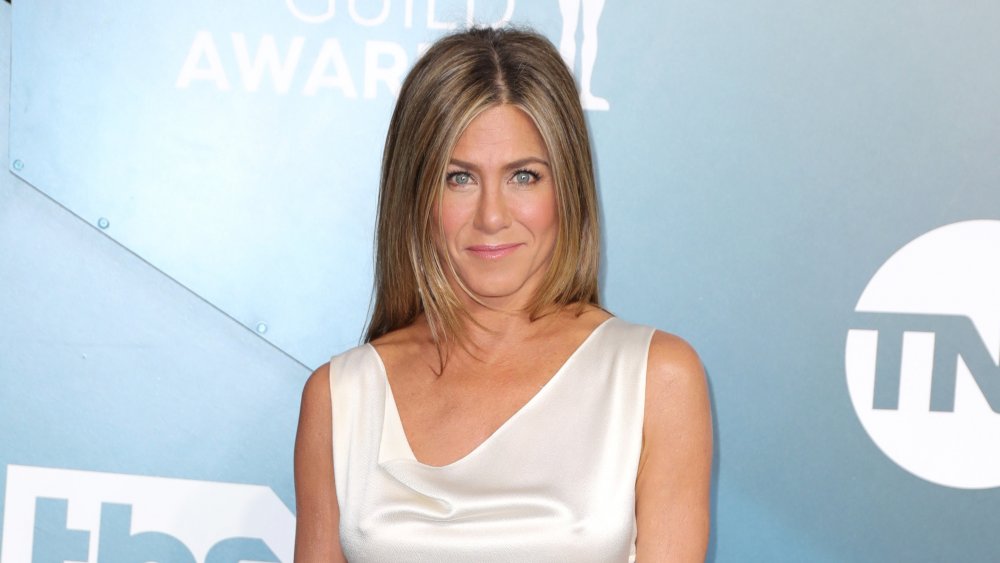 Leon Bennett/Getty Images
You might prefer thinking of Jennifer Aniston as Rachel Green. But in real life the actress has much more in common with her current character, Alex Levy, on The Morning Show. Aniston, who earned an Emmy nomination for Best Lead Actress for her portrayal of Levy, says she feels a personal connection to the role. As she told The New York Times, "I relate in ways of feeling like, when you don't want to be seen, and you don't want to go out of the house, and you want to just scream ... I don't want to stand behind a podium, I don't want to have my photograph taken, I want to just cry today. You know?"
The similarities don't end there. Rachel from Friends survived off of tips from waiting tables. But Alex Levy? She's loaded. So is Aniston.  Forbes named her the fifth-highest-paid actress in 2019, a place that she clinched by beating out the likes of Charlize Theron and  Elisabeth Moss. As for her total net worth? Estimates range between $220 and $300 million, putting the actress on par with Julia Roberts, Morgan Freeman, and (we know you were wondering) her ex-husband Brad Pitt (via Fox Business and Celebrity Net Worth).
How Jennifer Aniston made her millions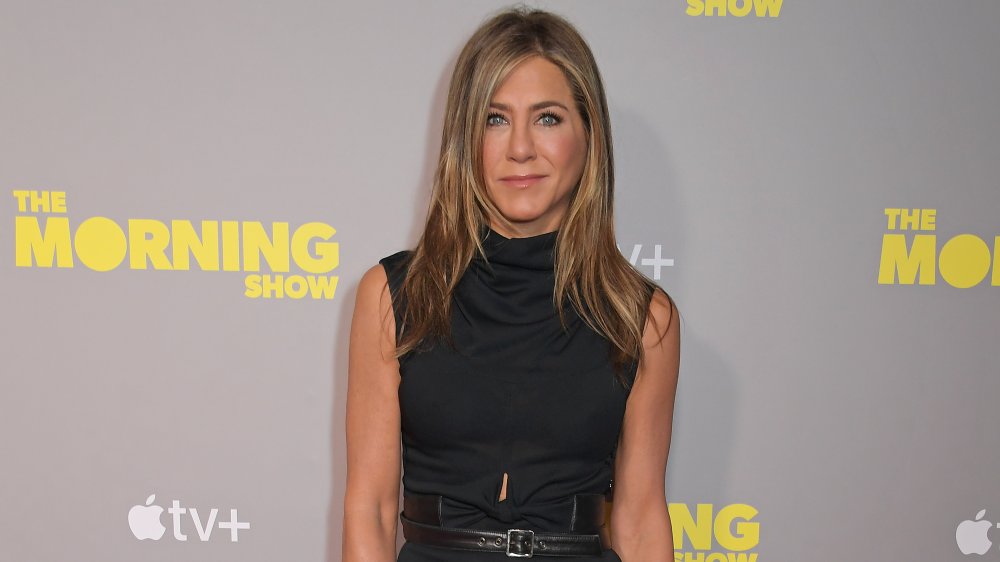 David M. Benett/Getty Images
Aniston's current cash cow is clearly The Morning Show. She's making a whopping $1.2 million per episode, which is .2 million more than the million she made per episode in season 9 and 10 of Friends (per Fox Business). She's still, of course, reaping the benefits of her Friends years, apparently to the tune of $19 million annually from reruns. 
Where else does her fortune come from?  Aniston's got an entire line of perfumes with her fifth scent called Luxe, which is less beachy and more sensual, according to People. On top of those profits, you can heap on celebrity product endorsements, through which Hollywood star reportedly brings in $10 million a year. Then, there's real estate. In 2011, Anniston sold a house in Beverly Hills for $35 million, more than double what she'd paid for it. Did we forget to mention? Aniston also started a production company, Echo Films with film producer Kristin Hahn (via The New York Times). And don't forget the movies Aniston's starred in. Fox Business reports that her average "going rate" per film is a whopping $8 million dollars. 
As for the future? "I'm entering into what I feel is one of the most creatively fulfilling periods of my life," Aniston told The New York Times, knocking on wood, "I've been doing this for 30 years and I feel like it's just about to really bloom." This, of course, would mean her paychecks are likely to bloom along with her.